Written by Dave Pankew & Mark Pereira // Photos by: PAS Contributors | 08 October 2010
Page 9 of 12
-2007-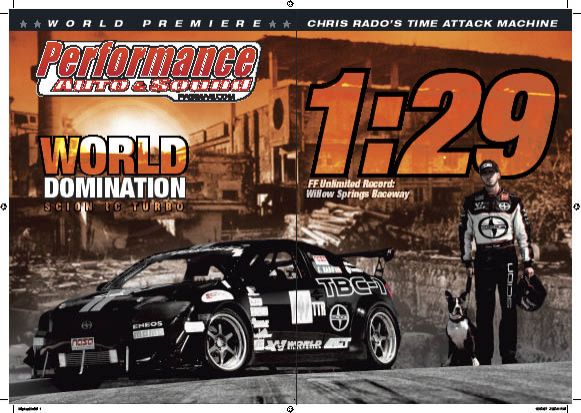 World Domination - Volume 9 Issue 8

Let's rewind to the late 90s, when Pennsylvania-native Chris Rado was out there racing a uni-body Integra back before sport compact drag racing was remotely popular. Later on, Rado not only secured some of the quickest and fastest records in NHRA, but also set a few world records in the process to become the first FWD in the 8's and reset the speed record yet again. Probably Rado's most aggressive creation was the NORAD Pro FWD Celica, a controversial project right from the time it was still a concept sketch. But the slipping popularity of drag racing led to this impressive 2007 Scion tC for World Racing. Competing in the FWD Unlimited class, the entire shell was prepared by Steen Chassis, who stitch welded and reinforced it with a NASCAR-spec cage. This turbo tC can hang with the RWDs and AWDs thanks to all its technological advancements.
---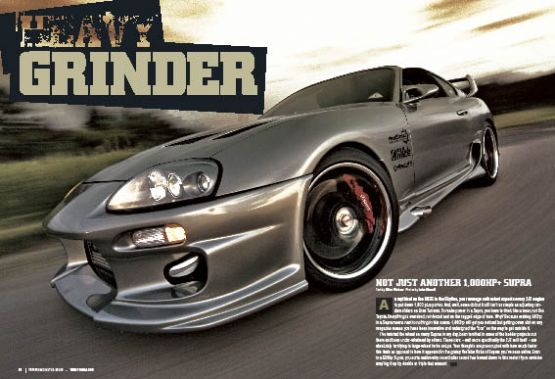 Heavy Grinder - Volume 9 Issue 5


As mythical as the RB26 found in the Skyline, your average enthusiast expects every 2JZ engine to put down 1,000 plus ponies as well. Without wasting time this particular JZA80 puts down 1,080whp with 780ft/lbs on the spray and 940 ponies cranking 40psi. To put that in marketing-speak, at the crank that is a staggering 1,270 horsepower, enough to push around two Ford GTs and a micro-compact on top: all out of just over 3.0L. This car was so squirrelly on the dyno day, it had to be strapped down with three dudes jammed in the backseat just to keep traction on the way to 205mph on the dyno! The mastermind behind this is our main man Steve Larkin from Trenton, NJ who put his time, talent, effort and ALL his own money to build this project for our cover... sponsor – free. Larkin is the genuine article, a real gearhead who has a true passion for high-performance at all costs.
---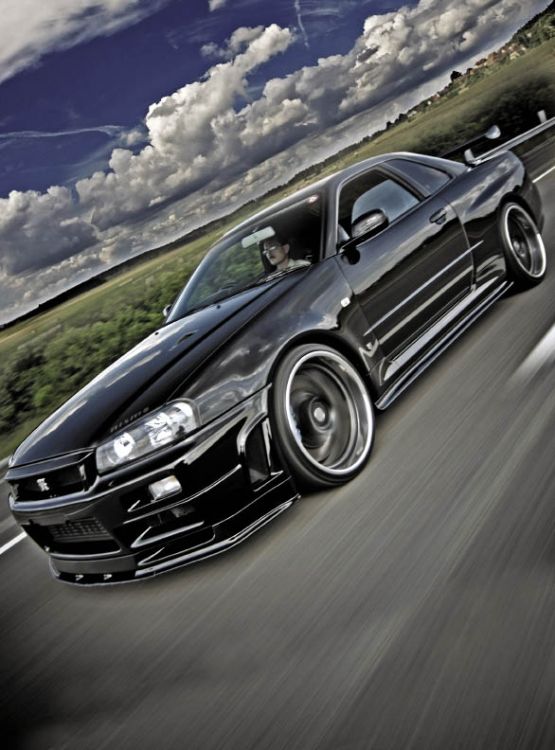 The Real McCoy - Volume 9 Issue 5
Brad McCoy of Pittsburgh, PA knows a thing or nine about cars. He is both a skilled mechanic and a successful salesman, often found wrenching away on project after project. "I built up a crazy 300ZX but the motor was not all that friendly to work on or make the big power I wanted," admits McCoy.
"I do all my own work and I got tired of rebuilding the VG30 and started looking for a different platform." McCoy narrowed down the search to either a Supra or a Skyline. Although the Supra and the R33 were around the same price point, McCoy stumbled on this immaculate R34 Skyline GT-R V-Spec II Nür and went temporarily insane. Within a few days, he rounded up all available funds, loans, lines of credit and any legal method of getting quick cash together and pulled the trigger on his dream car. Dropping everything and scrounging up every last cent to build your dream car? We can't fault McCoy for that. Many of us do it regularly, but on such a grand scale, it's not your everyday mission!
---
Justene Jaro
THE ESSENTIALS:
Sign of the Zodiac: Scorpio
Measurements: 34DD / 25 / 36
Nationality: Filipino/Peurto Rican
Hometown: Atlanta, GA
Turn-ons: Intelligence and independence
Turn-offs: tupidity and ignorance