Written by Adam Gordon. Photography Taylor Vollrath | 30 March 2018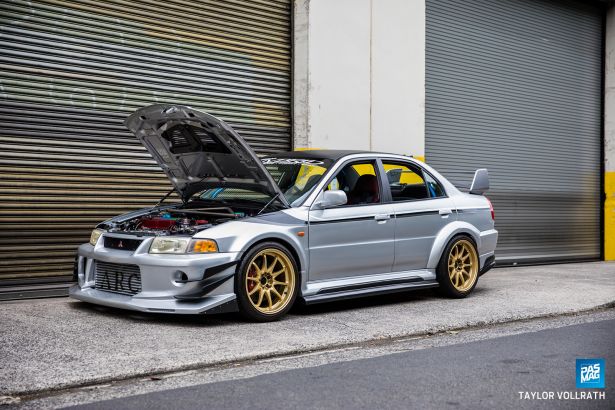 Three years after a tragic accident claimed his widebody Evo 9 during a flood, Brian Calbero decided to make the best of what happened, having kept the car knowing he could use its parts one day. Inspired by our buddy Archie Concon's Evo-converted Mirage at SEMA, Calbero knew what he had to do.
With a background in autobody, and some fabrication experience under his belt, he knew he had his work cut out for him with this ambitious project. Once he had salvaged the drivetrain and a handful of other parts from what was left of his Evo 9, the real challenge began. Getting the Evo 9 subframe to mate up to the Mirage took some custom mounts and elbow grease, but once that was done, he was able to swap out the rear trunk pan in order to get the all-wheel-drive setup fit.