Written by Adam Gordon. Photography by Ryan Nadeau. | 09 March 2017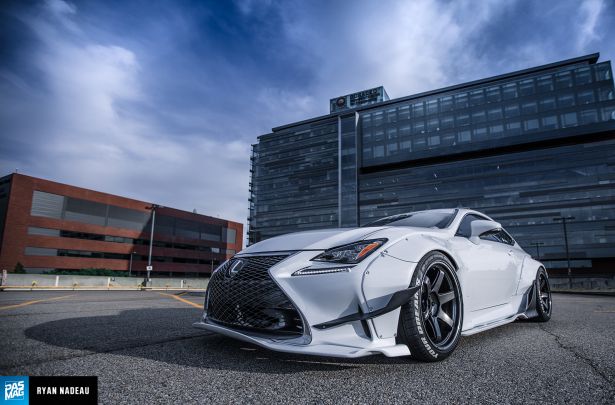 Gerard Patrick Gonzales fell in love with the Rocket Bunny Lexus RC as soon as he saw the one built by Importfest making its way across social media. The aggressive front grille design combined with the wild style of the full kit was enough to push him to buy an RC350 F-Sport of his own after a test drive just one year later.
With the help of Invision Auto Imports in Edmonton, Alberta, Canada, a Rocket Bunny body kit was sourced then installed and painted by the amazing (and patient) team at Trademark Auto House. Gonzales knew that his Lexus RC350 was in good hands; Derek and the team at Trademark Auto House had all the tools and skills required to assemble the car. "One of the major challenges was the installation of the kit. Fitting the kit on the car, taking measurements, cutting the parts off the car and drilling holes the right way - and in the right part of the car - was a challenge," Gonzales says. "It took a lot of time and effort to make it work. Patience was the key to make it perfect."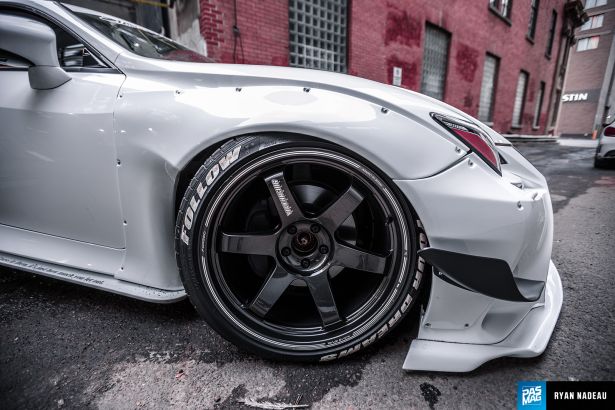 Gonzales also appreciates the age-old mantra that "less is more", and that is echoed in his personalized style touches. He went with Volk's TE37 Ultra Forged wheels in order to maintain some classic simplicity. "I've seen a lot of modern, funky sets of wheels but I like to stick to the classics. They look clean, simple and I believe that less is more," he tells us. That's a philosophy we are sure resonates with many enthusiasts.
Gonzales extends a huge thank-you to his girlfriend, family, friends and his crew, Lost Royalty for all the support he has received throughout the build process of both of his cars. He also ends with some humility. "My build is not top of the line and it isn't the best of the best out there. But for me, my build is perfect just the way it is. It took a lot of time and dedication but I have no regrets."
ESSENTIALS
OWNER: Gerard Patrick Gonzales
VEHICLE: 2015 Lexus RC350 F-Sport
LOCATION: Edmonton, AB
ENGINE: Toyota 2GR-FSE 3.5L V6
HORSEPOWER: 306 (est.)
TORQUE: 277 lb-ft
SOCIAL
Facebook: Gerick Gonzales
Instagram: d_d0ubleg

TUNER BATTLEGROUNDS STATS
Event: Driven Show (Edmonton, AB)
Hashtag: #TBGLIVEGERARD
Popular Vote: 65%
Voters: 68
Hashtag Reach: 758,622
Hashtag Impressions: 774,702
Click here for standings
EXHAUST:
Custom exhaust by ABC Muffler Shop
Catalytic convertor delete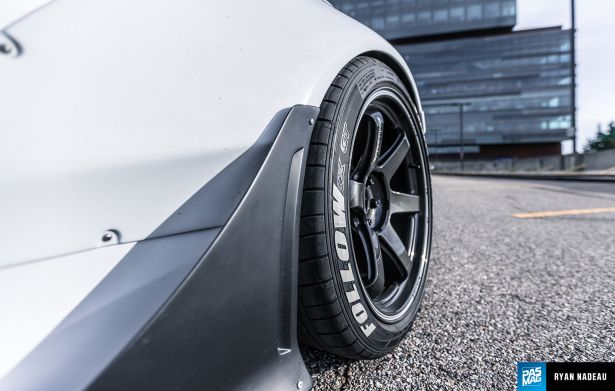 WHEELS/TIRES/BRAKES:
Volk Racing TE37 Ultra Forged wheels – 20x11 (f), 20x12 +12 (r)
Dunlop SP Sport Maxx GT tires – 275/35/20, 325/30/20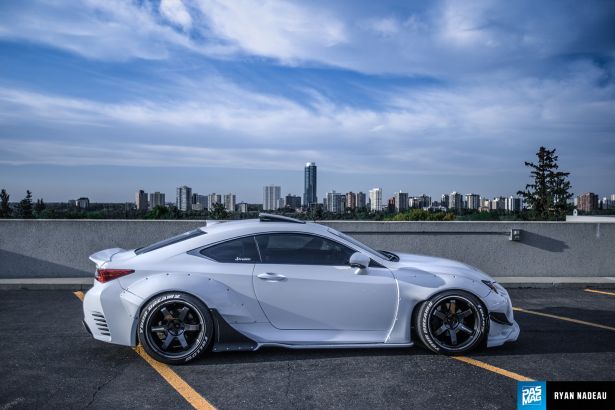 CHASSIS/SUSPENSION:
RSR AWD Sports-I coilovers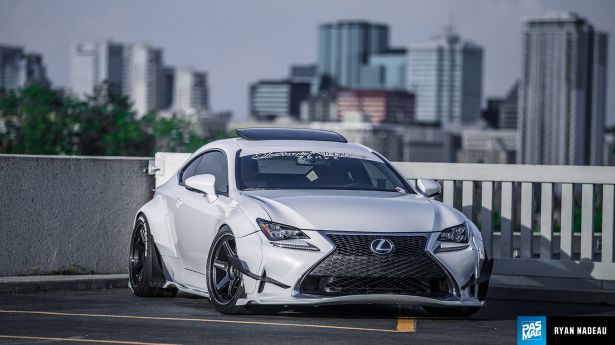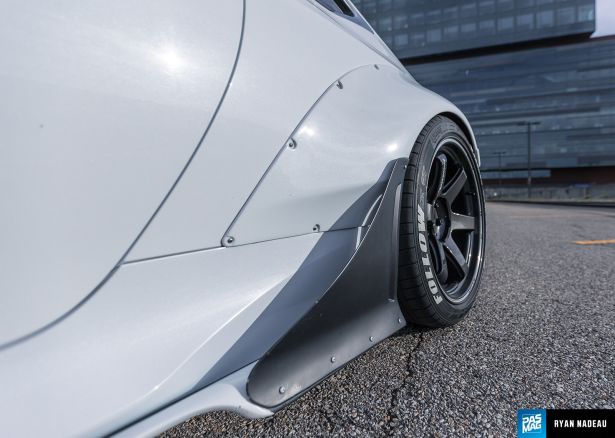 EXTERIOR:
Rocket Bunny RC kit w/ side canard set
F-Sport LED headlights
Blackout Auto tinting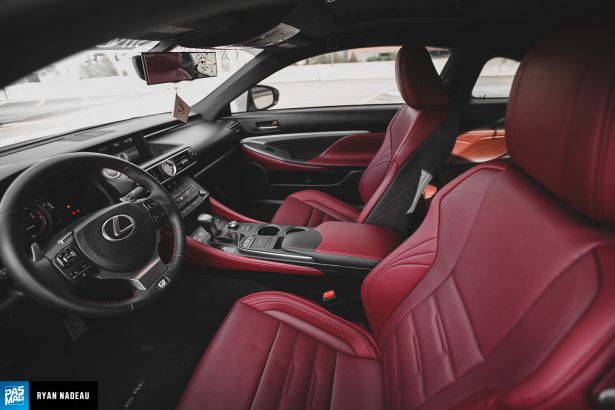 INTERIOR
Rioja red leather seats
FreshAir Premium car freshener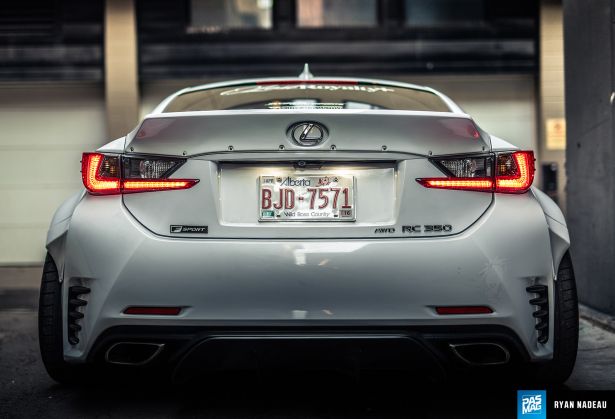 FUTURE MODIFICATIONS
AccuAir air suspension
DCTMS aftermarket leather steering wheel
Takeda Pro DRY stage-2 intake system
Rocky Bunny RCF wing (bigger)
SPONSORS
Ming Shine Co.
SHOPS
Invision Auto Imports (Edmonton)
Trademark Auto House (Edmonton)
Contributor: Ryan Nadeau