Written by Dave Pankew | 07 December 2009
Page 1 of 2
Photos by Chaz Boyd
---
If you need practicality buy an SUV.
If you want tire shredding performance buy a sports car. But if you need a combination of the two there are a few stout platforms on the market to build up. A few that come to mind are the Mitsubishi Evo and the MazdaSpeed3, but leading the charge in "practical-performance" for the street is the Subaru WRX and its STi sibling.
We see a lot of Subaru hopefuls pass across our desks. No big surprise there, since the car truly seems to do it all with 4-doors and in any weather. It's no wonder why they're so popular in Canada and the Northern United States, because the WRX/STi is even more capable in the snow as it is on the dry tarmac. Owner Bill Vitale needed something to transport him year round in his North East hometown of Feasterville, PA. The professional consultant also needed to have 4-doors and everyday reliability, so the 2006 Subaru Impreza STi fit the program perfectly.
"My father has always been into cars, and owns a body shop," admits Vitale. "I've been building cars with him since I was just a little kid. He owns two street rods that we both work on and take to shows. I guess the car enthusiast gene kind of runs in my blood."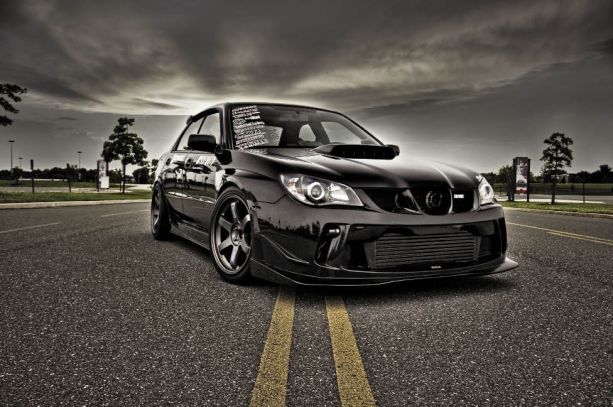 With solid framework to build upon, work got underway to extract more ponies out of the potent 4-banger. The Subaru EJ25 is a stout 2.5L flat-4 that is capable of producing some serious power. A custom turbo kit built by Area1320 uses an ATP GT3076R turbo to power the beast with custom downpipe and up-pipe regulated by a TiAL 44mm wastegate.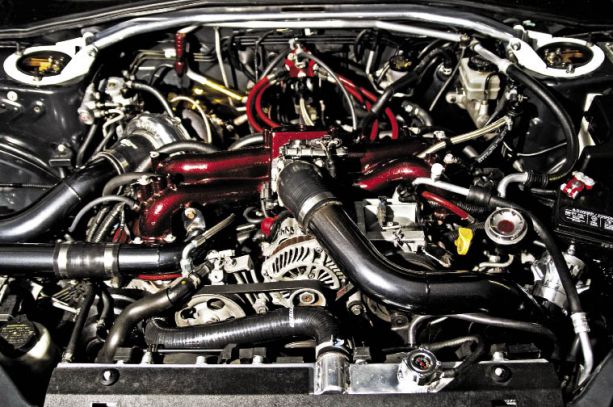 The entire set up is fueled by a Walbro pump, Agency Power rail and some 820cc top feed injectors. The compressed air is chilled with a Perrin core fitted to some custom piping by Area1320. The hot gas is expelled with Tomei Expreme equal length headers into a custom 3.5-inch exhaust. All of the fluid cooling duties were assigned to an order of Mishimoto product including their upgraded radiator, fans and the essential Mishimoto oil cooler.
The bottom line is impressive because on pump gas this subtle Subaru turns out a sinister 420whp with 410lb-ft of torque tuned tuned through Open Source by TurboTekTuning, which utilizes the stock ECU through custom map building and selection with a UEGO wideband. The bump in power meant the stock driveline would definitely tap out early. To counteract that, Vitale sourced out an ACT 6-puck clutch along with a lightweight flywheel for snappy revs.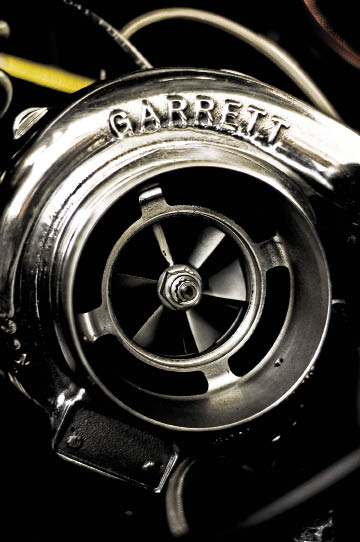 Rather than go sleeper-style, Vitale's car is decidedly more menacing. Its dark aura is unapologetic and bold thanks to some tweaks from Japanese tuner Zero Sports. A full 4-piece Zero Sports aero kit was added along with a roof vane spoiler. The front fenders were pulled and rolled as were the rear fenders. The rear deck lid has been shaved clean for that slicktop look. The whole project was then expertly painted at his father's shop, Vitale Collision in Langhorne, PA and plastered in vinyl by Auditor Clothing.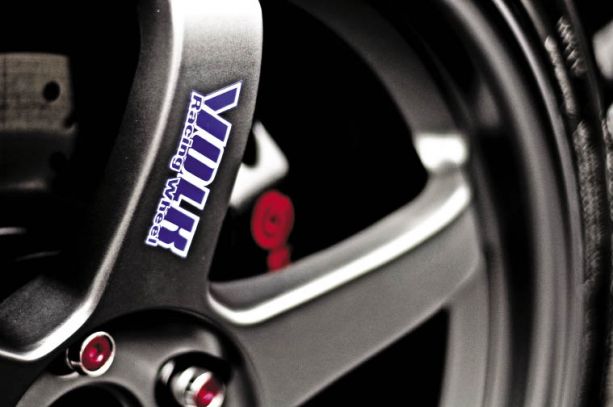 Adding to the monochrome look of the project is a gunmetal set of classic Volk Wheels. The legendary TE37s are found on all four corners measuring 18x9.5 +22 wearing Nitto Invo tires, a 255/35R18 all around. The Brembo brakes have been taken off, rebuilt and custom powdercoated along with the DBA 4000XS rotors to match the color theme of the car by Liquid Powder Coats. The right posture was achieved using Stance GR+ Pro coilovers with ride height adjustability and the dampening force offers adjustment as well. But the suspension tweaks didn't stop there, because Vitale was committed to make this a super handling ride. A rear 25mm Perrin sway bar was added along with Perrin end-link urethane bushings in several locations. The chassis is stiffened with an HKS Kansai front strut and the rear strut bar is GT-Spec. The camber is dialed in with H&R bolts set to attack mode with 3.0-degree on all four corners. Great for handling, rough on tires.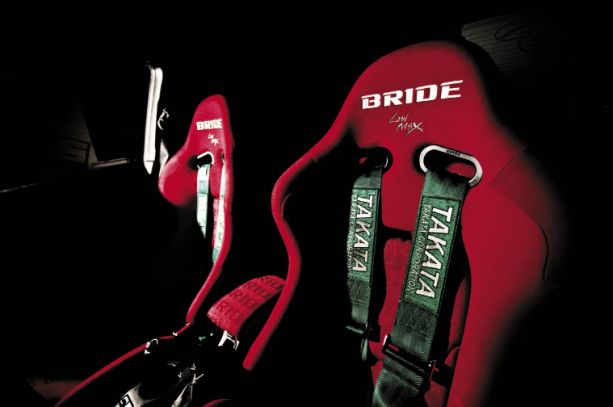 The interior received a few JDM-spec STi goodies. The sport seats were swapped out for a set of Bride Stadia with smooth and sexy carbon fiber backs to drool over and Takata 4-points harnesses. With several items recovered in rich black suede, the items are complimented by STi Limited black carpet and JDM STi floormats.
To keep tabs on the motor, Vitale installed an arsenal of Defi gauges including: EGT, Boost, Oil Pressure and finally a 52mm AEM wideband gauge.
Clean, functional and ready to rock the majority of the hot cars on the road, this STi gets the nod from us. At over 500hp at the crank, it is easily up there amongst today's sports cars and exotics. Plus it can seat five and get around in the snow, but now that Vitale has started winning trophies with it, that just might change altogether.