Written by Mike Bonanni / Photography by Matthew Jones | 23 May 2012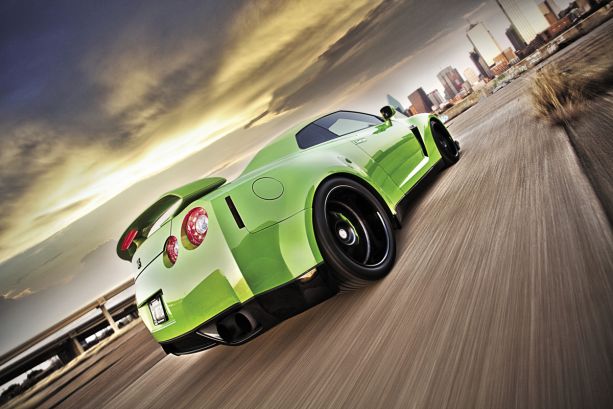 Jotech Motorsports has created a fantastic example of a modern day supercar with bold looks and relentless power. Take a second and picture your dream garage. In stall number one, you have a Lamborghini Aventador, the cutting edge in exotic performance and styling. In stall number two, a Bentley Mulsanne, the ultimate in luxury and comfort. In stall number three, an Ariel Atom, the ultimate track toy. And, in stall number four, there's a Nissan? This is the reality of John T. and Al Villenueva, but as you can tell, this isn't just any Nissan.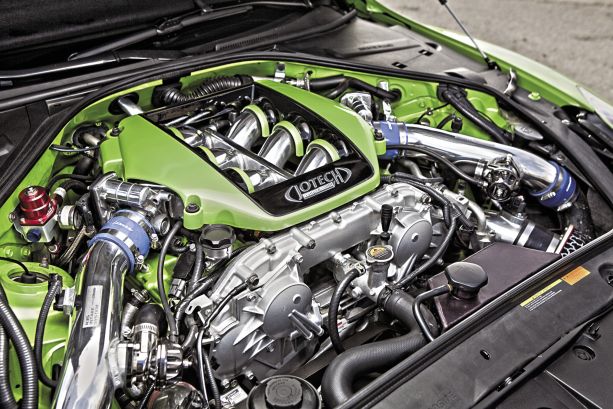 You may be asking yourself why a garage full of cars with prestigious names like Lamborghini and Bentley would share the same space with a Nissan, the same company responsible for the Cube. Well, as you can see from the photos, this is not just any Nissan. This is a fire-breathing 940-hp twin-turbo monster built by the experts at Jotech Motorsports in Garland, Texas. This 2010 Nissan R35 GT-R is the brainchild of its owners John T. and Al Villenueva and, over the course of a year, it evolved from a showroom stock Nissan GT-R into the Jotech-tuned supercar you see here.
The first thing that grabs your attention is the bright Verde Ithaca Green paint that's taken straight out of Lamborghini's color book. Aside from the bright custom color though, the Jotech GT-R appears rather unassuming at first glance. A closer inspection reveals a clean understated custom carbon fiber widebody kit by New Concept Autobody, a Seibon carbon OEM-style front bumper and a Stillen front lip spoiler. The hood has also been replaced by a lightweight Seibon carbon OEM style hood. Exterior looks are finished off by custom LED headlights and color-matched Brembo brake calipers that sit behind a set of custom HRE 593RS 20-inch wheels. Sized 11 inches wide in the front and 12.5 in the rear, the wheels are wrapped in massive Pirelli P-Zero.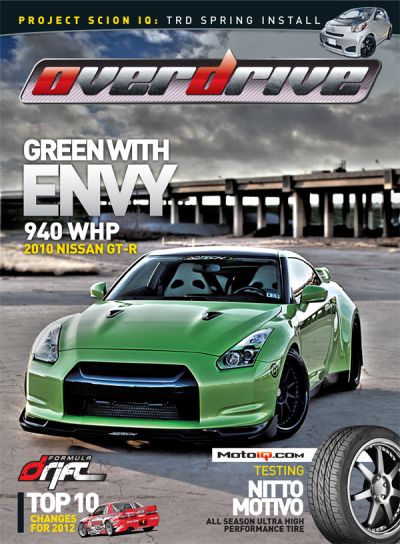 Under the hood is where things start to get really interesting on any Jotech car, let alone this GT-R. The factory VR38DETT twin turbo V6 has been completely torn apart and rebuilt using forged Arias pistons and Pauter rods in the bottom end. Machined and bored out to 3.9L, the valvetrain is fortified with Tomei camshafts and Ferrea valves and springs. A GReddy XL intercooler and Akuma three-inch intake delivers cold air to a pair of HKS GT800 turbos while spent exhaust gasses pass through an HKS down-pipe and resonated mid-pipe and GReddy titanium cat-back exhaust system. The engine gets its fuel from a Bosch 044 CX2 fuel pump, GReddy fuel rail and massive 2,000 cc Injector Dynamics fuel injectors while the ECU is custom dyno-tuned by Jotech using a Cobb Accessport Pro EFI system. The net result is a staggering 940 horsepower and 850 lb-ft of torque at the wheels!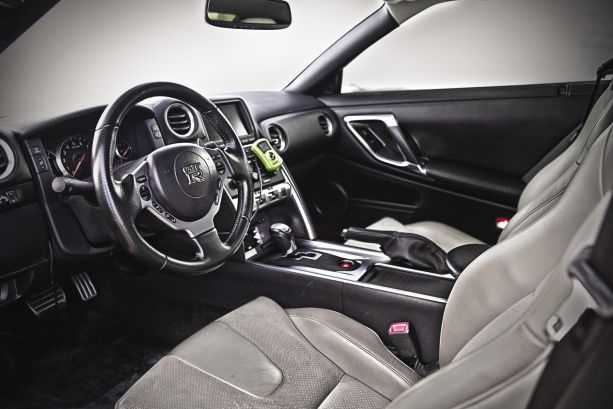 Charged with putting that massive amount of power to the ground is the GT-R's six-speed dual clutch transmission, which has been meticulously fortified by Jotech using a Dodson Motorsports clutch kit utilizing high-quality Exedy friction discs. With that much horsepower on tap, there becomes a sudden need for control. The Jotech GT-R is no exception and to prevent the 4,100-pound car from becoming a 200 mph pig on roller skates, the dynamically-adjustable OEM Nissan GT-R shocks have been retained on this car. They are now paired with Eibach Pro-Kit lowering springs that lower the center of gravity and improve the overall look of the car with a more aggressive stance.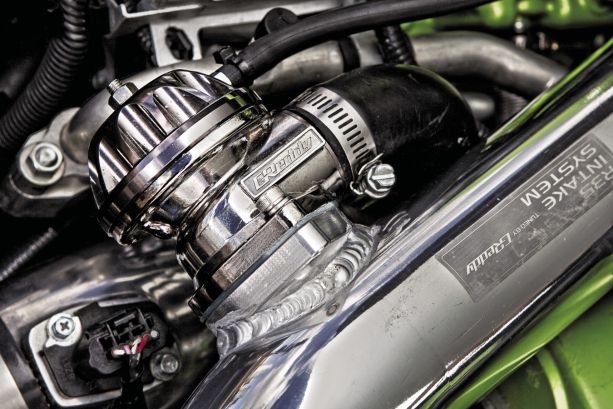 To control body roll and improve handling balance, the Jotech team went with a set of Whiteline sway bars. Going fast is cool and all, but it doesn't mean anything unless you can slow down as well. Fortunately, the current Nissan GT-R comes from the factory with one of the best brake setups money can buy – Brembo's lightweight high-performance GT brake kit featuring six-piston calipers and 15.75-inch two-piece slotted rotors (four-piston calipers and 15.16-inch rear rotors) – to which Jotech adds Stillen stainless steel braided brake lines, AP Racing PR660 high temperature brake fluid and Carbone Lorraine brake pads.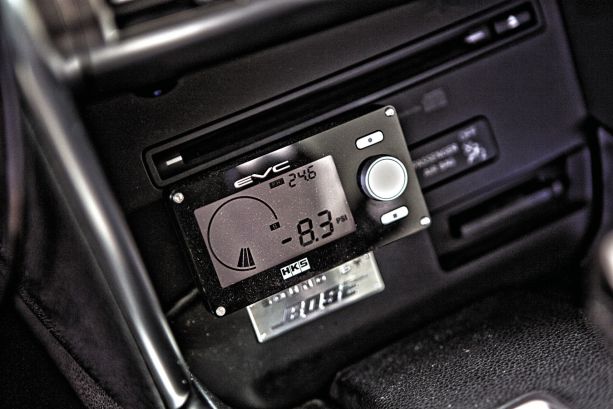 The Nissan R35 GT-R boasts supercar levels of performance straight from the factory. But, after a stay with Jotech Motorsports, it's easy to see why this particular GT-R not only deserves to share garage with Bentleys and Lamborghinis, it flat out hogs the spotlight. Jotech Motorsports has created a fantastic example of a modern day supercar with bold looks and relentless power. It's cutting edge technology with the performance to back it up. Compared to most exotic supercar, the GT-R doesn't start around the same price range as most mortgages. But, perhaps the best thing about owning a Jotech GT-R is that you'll never have to worry about someone saying, "Is that a GT-R? Paris Hilton has one of those." She doesn't and likely never.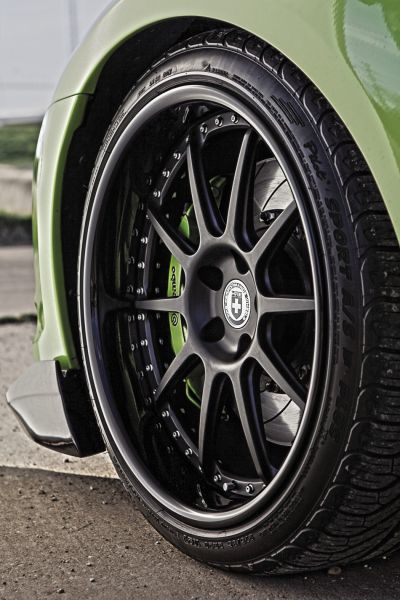 ESSENTIALS
Vehicle: 2010 Nissan GT-R
Owner: John T. / Al Villenueva
Location: Dallas, TX. USA
Engine: Nissan VR38DETT
Engine Displacement: 3.9L
Horsepower: 940 whp
Max Torque: 850 wtq
Curb Weight: 4,100 lb.
Web site: www.jotechracing.com
ENGINE MODIFICATIONS
Ferrea valvetrain
Pauter Rods connecting rods
Arias (pistons, rings)
HKS (GT800 turbo, GT wastegate, Iridium spark plugs)
Akuma 3-in. air intake
GReddy (XL intercooler, blow-off valve, fuel rail)
Tomei 256/264 cams
Aeromotive fuel press regulator
Bosch 044 CX2 fuel pump
Injector Dynamics 2,000 cc injectors
Cobb Accessport Pro EFI electronics
EXHAUST
GReddy titanium exhaust
HKS (cast turbo manifold headers, down-pipe, resonated mid-pipe)
DRIVETRAIN
Jotech modified transmission
Dodson/Exedy clutch
CHASSIS / SUSPENSION
Eibach Pro-Kit springs
Whiteline sway bars
WHEELS / TIRES / BRAKES
HRE Custom 593RS wheels – 20 x 11 (f), 20 x 12.5 (r)
Pirelli P-Zero tires – 275/35ZR20 (f), 335/30ZR20 (r)
Stillen stainless braided lines
AP Racing PR660 brake fluid
Carbone Lorraine RC6E racing pads
EXTERIOR
New Concept custom widebody kit
Seibon (carbon fiber front bumper, hood, fenders)
Jotech (modified rear bumper, custom LED headlights)
Stillen front lip spoiler
Clear front corner lights
Verde Ithaca Lamborghini green paint
SPONSORS
Jotech Motorsports
New Concept Autobody
HRE Wheels
SHOUT OUTS
Black Magic
RainX
Gumout