09 April 2012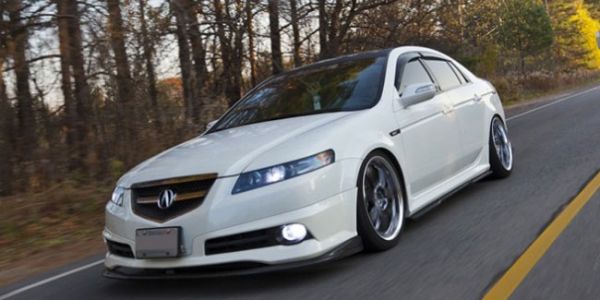 Honda purists are by far the most loyal brand fans in the automotive world – be it as enthusiasts, track drivers or builders. Starting off young most Honda fans start with a beat up Civic on which they learn the ins and outs of modifying. In time, the once ambitious teen moves onto another project as he / she enters early adulthood and thanks to getting a job, they can now afford to spend more on their ride leading to either a track beast like an S2000 or something large in the Acura line-up.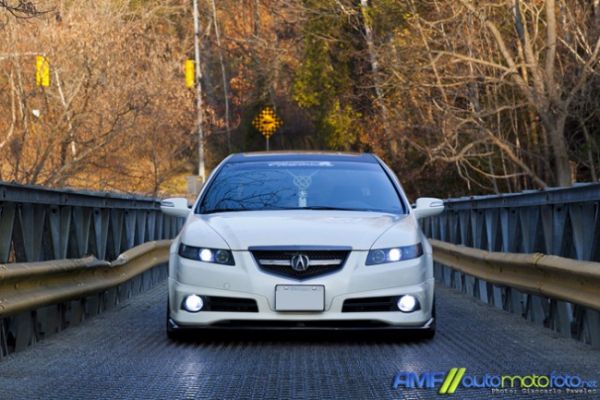 Jason Wu of Toronto, Canada is no stranger to the latter. After building endless project cars and being a self-proclaimed Honda fanatic, Wu went on a quest to search for his latest daily driver. Initially like most true enthusiast, the thought of a nice high horsepower car seemed great until the reality of our harsh Canadian mixed climate kicked into his thought process. The end result was Wu picking up this 2007 Acura TL Type-S in a beautiful Bellanova white pearl finish.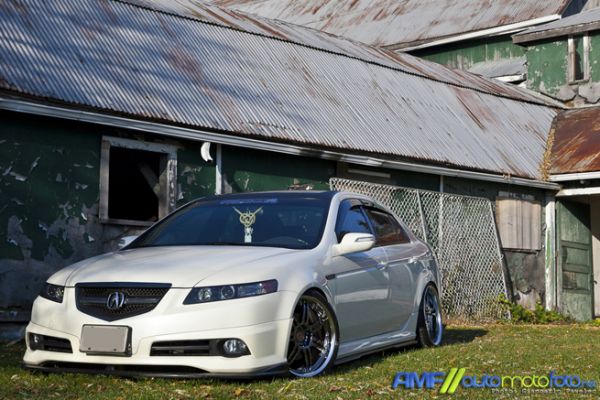 Wu's approach to modifying this TL Type-S daily driver was to take it on a road not traveled by Honda enthusiasts, the VIP-style way. For the exterior, the front fascia received an OE lip kit, a custom carbon fiber front diffuser while side skirts also received an extension in way of a custom carbon fiber lip. An Ignited 6,000k HID system was fitted to the OE headlight housing and fogs, but Wu couldn't stop there. A light blue film was applied to the headlights tinting them slightly and giving them an exotic-car flair. Further enhancements included the conversion of regular light bulbs to LED super white units for the turn signals, side markers and rear license plate bezel.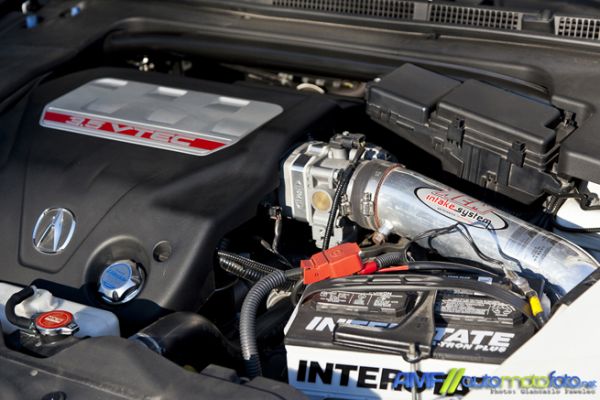 Under the TL's bonnet sits the main motivation behind Wu's purchase of this luxury Honda – the robust 3.5-liter, V6, VTEC-powered engine that produces just shy of 300hp. Higher than stock power figures are thanks to an AEM cold intake system that feeds air into a P2R throttle body spacer and into the intake manifold. From out back of the engine comes an ATLP pre-cat delete into an RV6 J-pipe and through the exhaust system.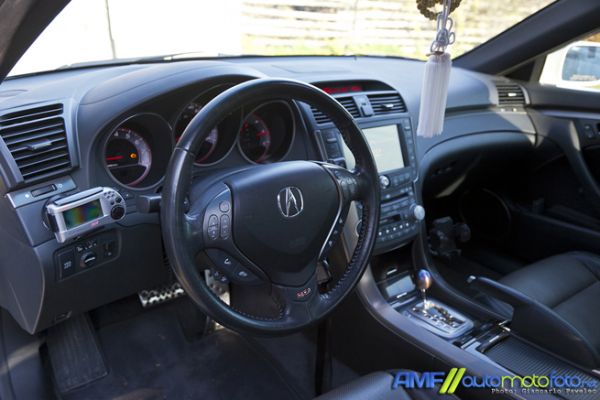 Inside the cockpit is a mix of luxury touchy-feely goods mixed with some JDM touches. The factory Acura leather interior is comfortable and classy, so Wu didn't see the need to switch them to aggressive race buckets. An ARC titanium-coloured shift knob replaces the bland factory piece and a GTECH Pro RR performance meter situated just left of the steering wheel. No VIP-style car would be complete with the signature Junction Produce FUSA knot and KINTUNA hanging off the rear view mirror.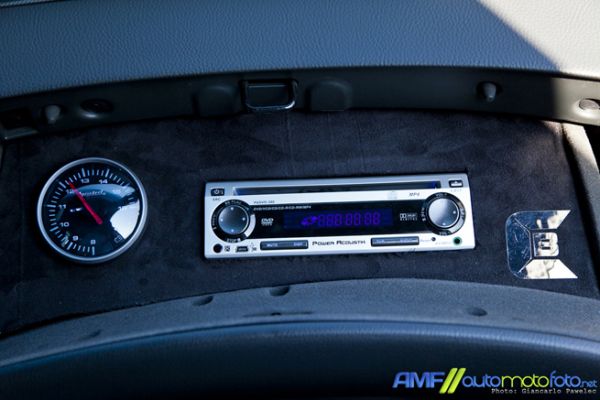 Hidden in the glove box in a discrete OE-like fitment is an Ignited volt gauge and DVD player that has been wired to the factory Acura Navigation LCD display thanks to Car Box Industries.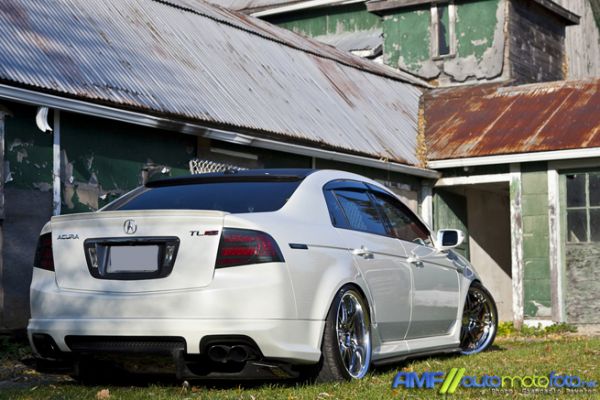 If you haven't noticed by now, this VIP TL Type-S is sitting slammed on an insane set of rollers. Wu's choice are a set of 19-inch WORK Varianza T1S finished in black chrome and staggered at 8.5-inch up front and 9.5-inch at rear. These shiny wheels are wrapped in Falken 452 rubber with a stretch of 235/35 at front and 245/35 at rear. Fitting these wheels on the luxury sedan was no easy feat and thanks to a combination of TEIN Super Street coilovers and Ingalls camber kit, the tucked look was achieved.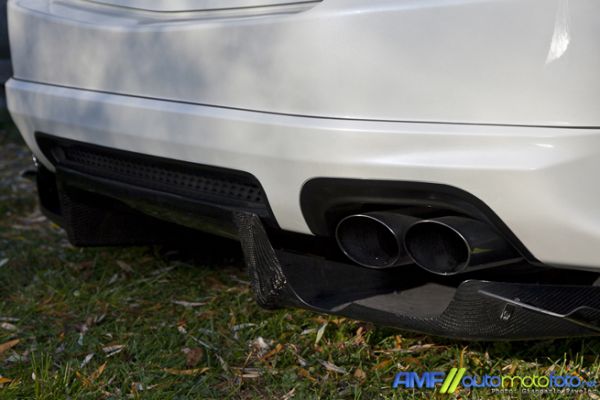 For the rear, Wu had a carbon fiber rear diffuser retrofitted complete with extensions that adds some JDM-racer appeal to the luxury TL. The exhaust despite what most might believe, is a factory piece from Acura / Honda and does in fact come in the quad-setup – nice isn't it?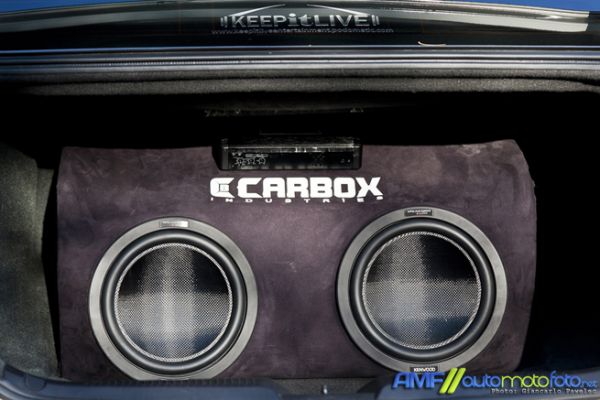 In the trunk is Wu's noise makers thanks to Car Box Industries for the setup. A pair of Kenwood (KFC-XW102) Excelon 10-inch subwoofers with carbon fiber and fiberglass cones we fitted into a custom box. Powering the speakers is a Kenwood (XR-4S) Excelon four-channel digital power amplifier that has been fitted just above the box.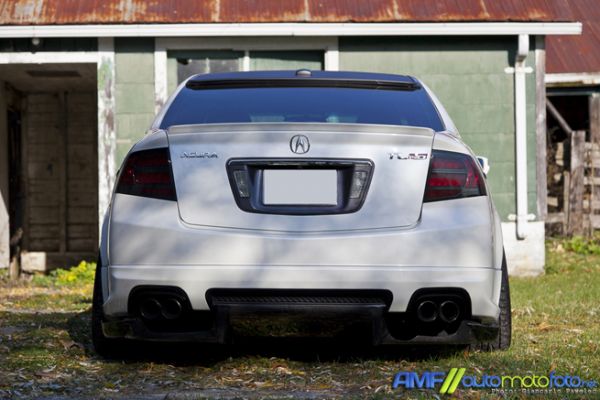 Jason Wu's unique VIP-styled TL is definitely not the norm, but can you blame him for trying? Wu has done what most only dream of doing and taken the road less traveled with not only choosing a Honda / Acura, but a FWD platform as well. This unique project is a clear indication that anything is possible as long as you put your mind to it. With all the modifications completed to make his daily driver truly unique, Wu would like to thank his sponsors and friends at A.R.T. Motorsport, NextMod, Shinzo Werks, Car Box Industries, and KeepitLIVE Entertainment. So the question remains, what's next on his to-do list for the upcoming season? Simple, more power in way of boost and air ride suspension – nice.
Owner: Jason Wu
Location: Toronto, Ontario, Canada
Vehicle: 2007 Acura TL Type – S
Club / Team Affiliation: A.R.T. Motorsport / NextMod
Exterior
- Acura TL Type S lip kit
- Custom carbon fiber front lip
- Custom carbon fiber side skirts
- Custom carbon fiber rear diffuser
- 3M-carbon fiber roof layover
- Roof spoiler with 3M-carbon fiber layover
- Ignited 6000k H.I.D. headlights
- Ignited 6000k H.I.D. fog lights
- Baby blue headlight layover
- LED Super white turn signals
- LED Super white side markers
- LED Super white rear plate lights
- Mugen license plate bolts
- Smoked taillights
Interior
- OEM Acura leather seats
- Junction Produce FUSA
- Junction Produce KINTUNA
- ARC shift knob
- GTECH Pro RR performance meter
- LED super white dome lights
- LED red door lights
In Car Entertainment
- (2) Kenwood (KFC-XW102) Excelon 10? sub woofer with carbon fiber and fiberglass cone woofer
- (1) Kenwood (XR-4S) Excelon reference fit four-channel digital power amplifier
- Custom sub woofer box by Car Box Industries
- Ignited volt gauge
- DVD player hooked up to factory Acura navigation LCD screen
Wheels / Tires / Brakes / Suspension
- (F) 19" x 8.5" +22 WORK Varianza T1S Black Chrome (WBC)
- (R) 19" x 9.5" +24 WORK Varianza T1S Black Chrome (WBC)
- RAYS Engineering chrome race lug nuts
- (F) 235/35/19 Falken 452 tires
- (R) 245/35/19 Falken 452 tires
- (F) Rotora slotted brake rotors
- (R) Rotora slotted brake rotors
- Hawk HP Plus break pads
- Goodrich braided stainless steel brake lines
- Tein Super Street coilover suspension
- (F) Ingalls camber kit
- (R) Ingalls camber kit
- Progress rear sway bar
Engine
- AEM cold air intake system
- P2R throttle body spacer
- Sprint Booster
- ATLP Pre-cat deletes
- RV6 J-Pipe
Sponsors
- A.R.T. Motorsport
- NextMod
- Shinzo Werks
- Car Box Industries
- KeepitLive Entertainment
Special Thanks
- Special thanks to all my friends and sponsors who help me build my car.!
Future Modifications
- Turbo or Supercharger
- Air Runners air-ride suspension