Written by Dave Pankew | 27 August 2008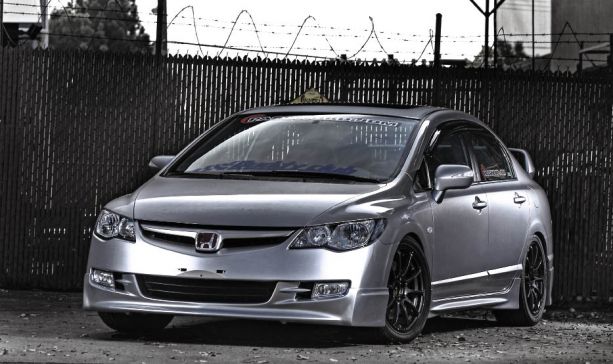 Written by Dave Pankew | Photos By Chris Manacop
Honda tuners are known for going to great lenths to obtain rare JDM parts. Unfortunately not every tuner goes about it in a legit way, as many H-badge and Type-R enthusiasts have had parts pryed off or come out to see their car gone altogether. Heck, the New Mugen-edition Civic was being rolled for parts right on dealer lots, often raided for its wheels, tires, seats, shift knob and steering wheel. It is no surprise to see these parts wind up on suspect EG Civics rolling around town, dressed in swapped Type-R seats and rims with some sketchy scrub behind the wheel. All this movement in the parts market really opens the door for companies selling Honda parts because this gear has to be replaced so often.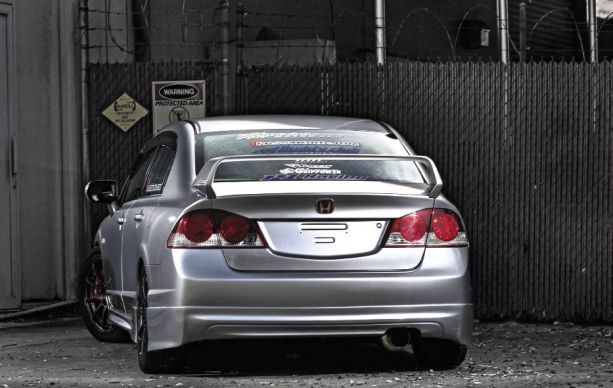 The guys down at Password JDM in Pico Rivera have the Honda market on lock since the early days of Vtec. They began selling engines back in the day but then branched out to their own line of carbon parts, aerokits and performance parts. Then they stretched beyond Hondas to capitalize on platforms like the new GT-R and even the Honda Ruckus. Now as the company has matured, they even branched out to include Lamborghini parts with their new Techno Craft Line. It seems like from humble beginnings, they have created quite and empire. But with this project they wanted to get back to their roots!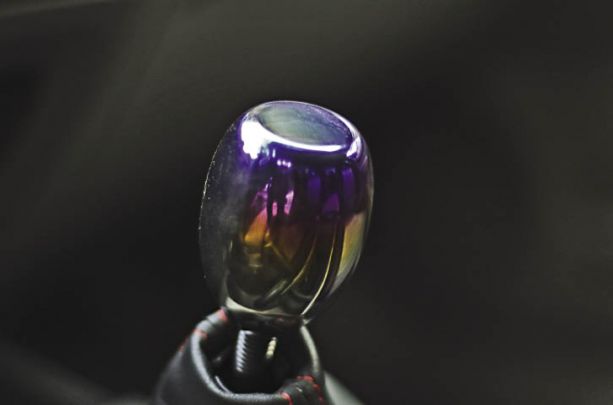 "We wanted to get back to what the essence of owning a Civic is all about with this project... We wanted to take the everyday sedan to the next level and keep it clean," says Password JDM President Steve Naing. Starting with the exterior, they converted the entire front end to the JDM-spec sheet metal and lighting. The rear tails are also JDM-spec and they completed the look with a lip kit consisting of: front lip, rear, lip and sideskirts. A few more tweaks like JDM clear fogs, power folding mirrors and red H-badges combine for a unique look.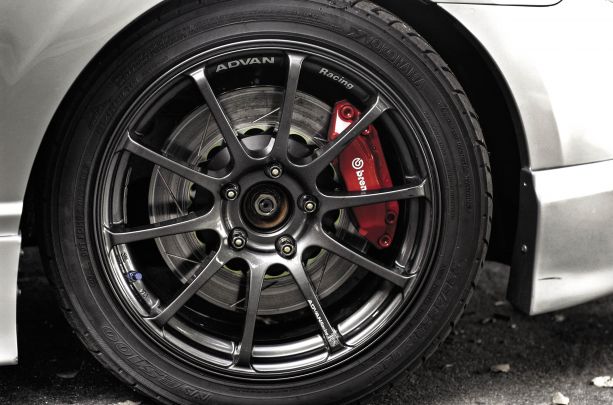 The stock rollers were sent to the scrap yard to make way for a set of Advans Racing RS wheels. This cast wheel from Yokohama in Japan was sized in 17x8-inches all around and finished in subdued gunmetal. The rubber is also from Yokohama a set of AVS ES100 in 225/45R17 on all four corners. Lurking behind the 10-spokes on the front wheels are 4-piston Brembo GT calipers chomping down on slotted rotors and connected by SS lines. To achieve the proper stance and handling, a set of Buddy Club Race-Spec coilovers were added to the chassis.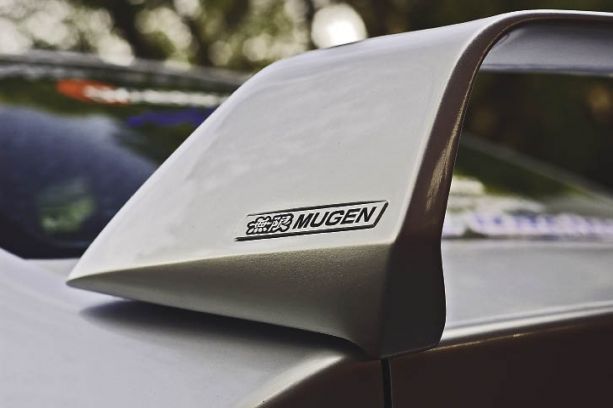 The K-series motor is definitely breathed on although it doesn't look that way. The 2.0L has been amped up by balanced and blueprint block plugged with CP 12.5:1 pistons with Carrillo rods. Then they added more free flowing K24 head from a CR-V. The K24 head was prepped by Real Time Racing with: hi-lift cams, retainers, valves and Eibach EVS-Pro valve springs. Air is hauled in with a Password JDM carbon fiber intake ending up at a BDL 70mm throttle body RBC intake manifold. The fuel system consists of a Walbro high pressure pump, BDL rail and RC Engineering. The exhaust fires through a BuddyClub Race-Spec header and Pro-spec exhaust. Then Password JDM capped it all off with some of their accessories including: dry carbon spark plug cover, theft proof oil cap, reservoir covers and battery relocation kit.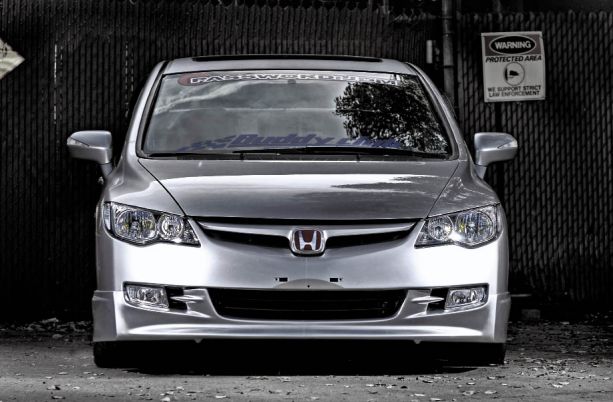 The bottom line was impressive for an all motor endeavor. After a trip to the rollers to tune the Hondata K-Pro, the Civic put down 260whp off all motor goodness. The new ponies were harnessed with a Grip Power Stage III clutch and 9-pound flywheel inside the bell housing of a JDM DC5 Type-R transmission. The trademark FWD wheel slip is regulated by a JDM DC5 Type-R LSD.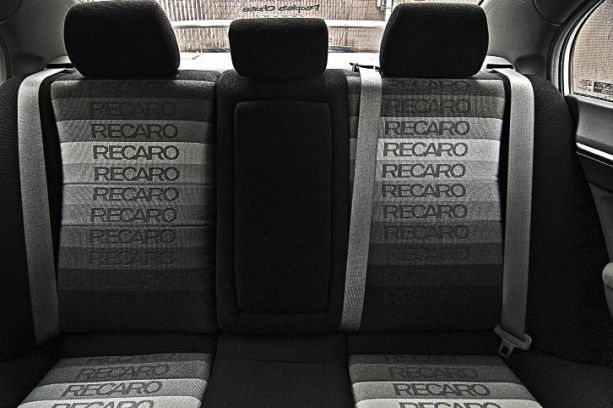 What daily driven project would be complete without some flare to the interior. The seats have been replaced with Password JDM Edition Recaro SR3 seats featuring the black gradation pattern front AND back.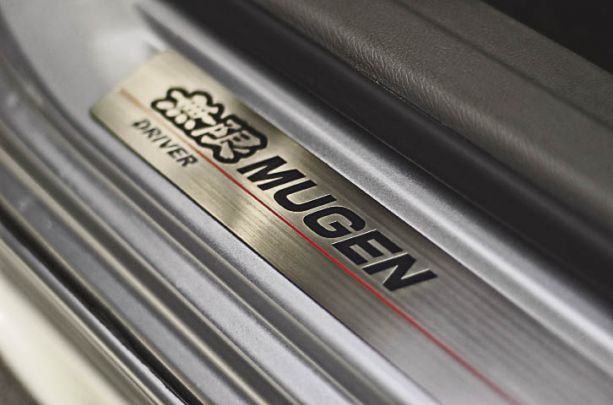 Some Mugen doors sills were slipped on along with Mugen racing pedals. The interior is rounded out with a Password JDM titanium shift knob surrounded by JDM FD2 Civic Type-R shift boot.
We give props to Password JDM for keepin' it real. In a changing market where it seems Nissan platforms run things, they have stuck with the H-badge and emerged as a major player. But then again, they had Gallardo at their warehouse when we stopped in covered in their carbon parts, so who knows?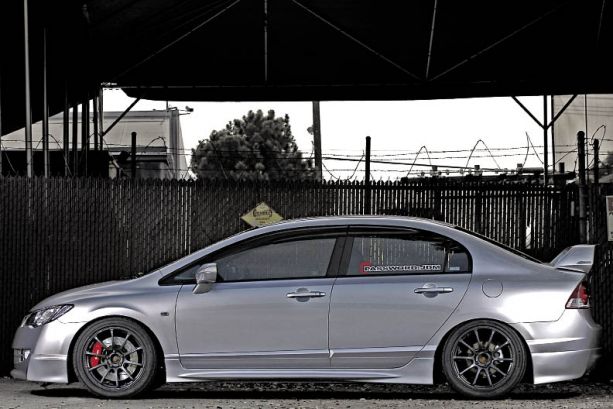 THE ESSENTIALS
Owner: Password JDM
Location: Pico Rivera, CA
Vehicle: 2008 Honda Civic Si
Power: 260whp (all motor)
Engine: Honda 2.0L K20 inline-4
ENGINE MODIFICATIONS
Balanced & Blueprinted K20 block
CP 12.5:1 pistons
Carrillo rods
Real Time Racing K24 head
Real Time Racing cams
Real Time Racing retainers
Real Time Racing valves
Eibach EVS-Pro valve springs
Password JDM carbon fiber intake
BDL 70mm throttle body
RBC intake manifold
Walbro high pressure pump
BDL fuel rail
RC Engineering injectors
BuddyClub Race-Spec header
BuddyClub Pro-spec exhaust
Password JDM: (carbon spark plug cover, theft proof oil cap, reservoir covers and battery relocation kit)
ENGINE MANAGEMENT
Hondata K-Pro
DRIVELINE
Grip Power Stage III clutch
Grip Power 9-pound flywheel
JDM DC5 Type-R transmission
JDM DC5 Type-R LSD
WHEELS, TIRES, BRAKES
Advans Racing RS 17x8-inch wheels
Yokohama a set of AVS ES100 225/45R17
Brembo GT 4-piston/330mm slotted
SUSPENSION
Buddy Club Race-Spec coilovers
EXTERIOR
JDM-spec sheet metal and lighting
JDM-spec tails
Mugen lip kit: (front lip, rear, lip and sideskirts)
JDM-spec: (clear fogs, power folding mirrors and red H-badges)
INTERIOR
Password JDM Edition Recaro SR3
Password JDM Edition Recaro rear seats
Mugen doors sills
Mugen racing pedals
Password JDM titanium shift knob
JDM-spec FD2 Civic Type-R shift boot
SHOUTOUTS
Kevin @ BuddyClub
Carlos @ BDL Industries
Frank @ F&S Clutch
Gary @ Race Technologies
Ernie @ Torco Oils
James and Kiwi @ Special Projects
Philip @ Mackin Industries