Written by Cabe Sipes | 08 January 2014
Page 1 of 4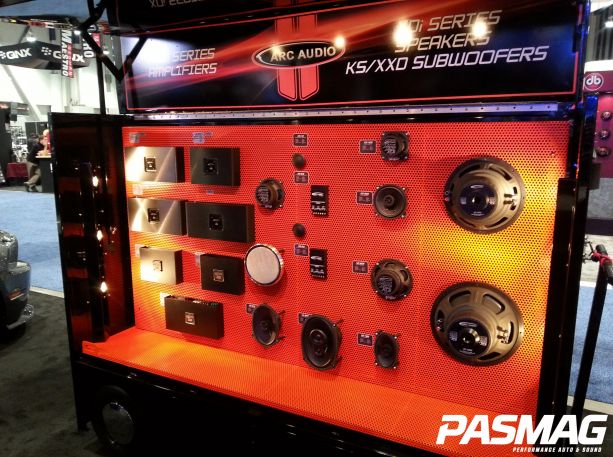 It has been roughly four years since I have attended CES and, due to the Polar Vortex storm that hit the Midwest, I decided to drive out to the show with my father so I wouldn't risk missing a flight due to the weather. After a four-day trek and some quality time with my Dad I finally got my first glimpse of Las Vegas. As I checked into my room at the Excalibur, the casino seemed empty compared to what I had remembered from previous CES shows. I found out later that over 60,000 attendees had been delayed due to the aforementioned weather, thus reaffirming that I had made the right decision to drive.
For 2014, CES changed the way the badges work by planting pick-up areas all over Las Vegas rather than sending them in the mail. After standing in line for two hours I decide that this new process sucks. With badge finally in hand I made my way to my room to get prepared for the next day. Waking up to the Vegas sunshine and 60 degree weather, I was ready to hit CES and find out what the future had in store for me in the world of technology. I got off the shuttle at the convention center and once again, it wasn't as busy as I expected. I walked into the South Hall and quickly realized I wasn't where I was supposed to be. I was surrounded by robots and TVs instead of mobile electronics. After an hour of walking I finally found the North Hall and the industry that I know and love.
My first stop was the RE Audio booth where they had an impressive display of massive woofers hanging from chains and a very cool demo vehicle with a motorized sliding amp rack. RE seems to be focusing on the days of old with big amps and big power that will make any bass head (like myself) happy. This focus seemed to carry on with a lot of the vendors as I walked the show.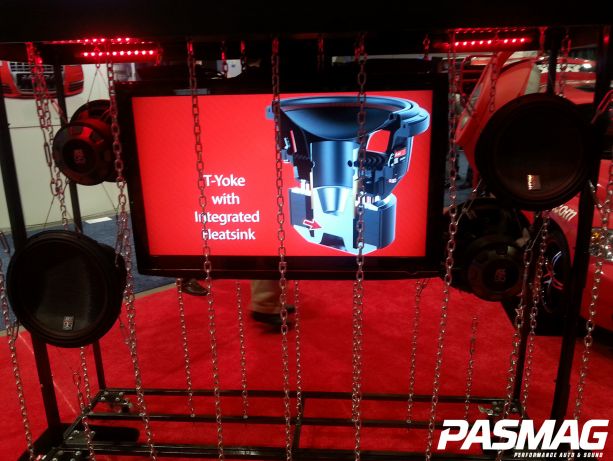 MTX was showing its massive new 95 Series subs, Orion had its monsters in a glass box, while Cerwin Vega was showing off the newly-designed Stroker subs and amps. These companies - and many more - seem to be embracing the old school designs of massive motor structures and large heat sink amps that can produce thousands of watts. Unlike the old designs, the new subs and amps are much more efficient and can achieve outputs that would previously have been unimaginable. With the first day of the show wrapped up, I was happy with what I saw in regard to the new amps and subs ahead for 2014.