Written by Jeremy Alan Glover | 28 October 2013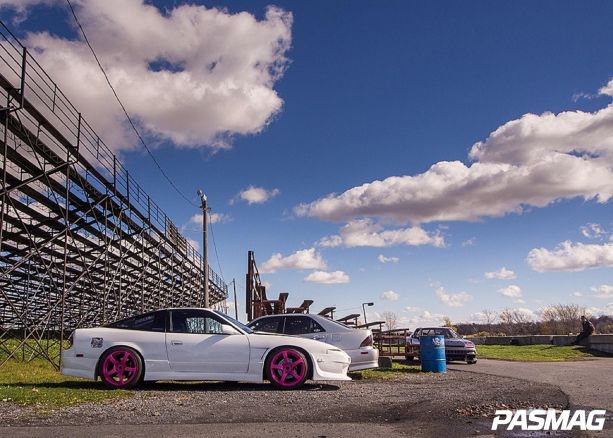 Photos by Jeremy Alan Glover
It was the 5th edition of the Car Fever Shoot-Out Championship. It was the last big event of the season and took place at Napierville Dragway. It was a great event that combined a drag racing event, show n shyne and amateur drift competition. The sun might of been out but it was a really cold a windy day that not only brought a lot of cars out but also the winter hats!
On the show side there was a bunch of really great looking cars from purpose build show cars to cambered out stance cars. One car that caught my attention was a perfect R32 GTR that was modded in all the right ways. We should be seeing in the pages of PAS very soon.
On the 1/4 mile some of the fastest cars around we're putting down some impressive times. During the event the last round of the Super Street Power Adder was also taking place where some crazy races went down. Despite the cold temperatures the track was very sticky and more then a few cars had axles and differentials pop with too much traction.
The Amateur drift comp was a blast to watch and very impressed with how tight some of the tandems were on the little banked track. One of the main attractions ended up being a certain S2000 built by Serious Swap that had a 8.3l V10 engine out of a dodge viper. Despite needed some fine tuning it was awesome to see the car slide around smoking tires.