Written by ID Agency | Photos Larry Chen | 20 September 2013
Formula Drift: Round 6 was hosted at Sanair in Fort Worth, TX on September 13-14, 2013.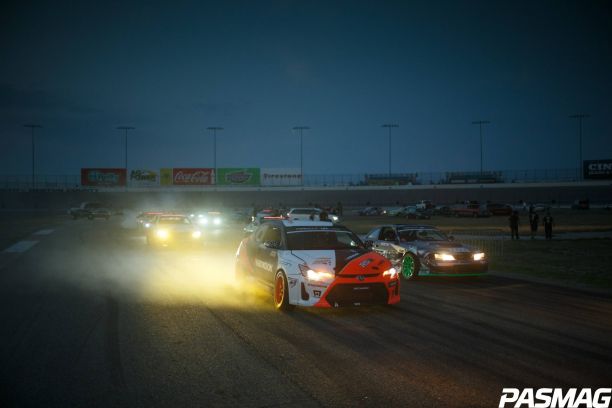 Formula DRIFT presented by GoPro entered Texas Motor Speedway for the first time. Michael Essa in the GSR Autosport / Yokohama BMW M3 takes the victory and the lead in the Pro Championship points chase heading into the final competition of the 2013 season.
Round 6: Showdown saw a return to Texas with the first Formula DRIFT event in the Lone Star State since 2005. Texas Motor Speedway hosted the highly anticipated event under the night sky. The new track proved to be challenging as one of the fastest drift tracks on the circuit and one of the most technical for tandem drifting.
The consolation round saw Patrick Mordaunt in the Diamond Lighting / APEXi Lexus SC430 against point leader, Chris Forsberg in the NOS Energy Drink / Hankook Tire Nissan 370Z. Forsberg won the battle to secure third place, but falls to second place overall in the Pro Championship standings with only 15.5 points separating him from the leader. The final battle pitted Essa against Matt Field in the CX Racing / Maxxis / Blacktrax Nissan 240SX. Essa bested Field for his second victory of the season and second straight podium finish to take the event win and lead in the point standings heading into the final competition of the season. This was Field's first podium finish of his Formula DRIFT career.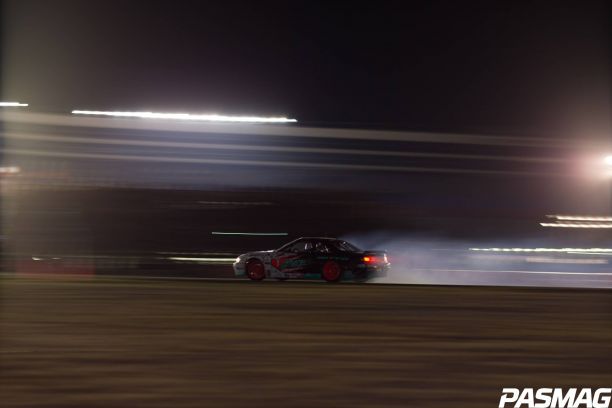 1. Essa, Michael

GSR Autosport/ Yokohama BMW m3
489.50 Points
2. Foresberg, Chris
NOS Energy Drink/ Hankook Nissan 370Z
474 Points
3. Aasbo, Fredric
Hankook Tire Scion Racing tC
425.50 Points
4. Gittin Jr., Vaughn
Monster Energy/ Nitto Tire Ford Mustang RTR
410 Points
5. Saito, Daigo
Achilles Tire/ Bridges Racing Lexus SC430
409.50 Points
6. Pawlak, Justin
Falken Tire Ford Mustang
400.50 Points
7. Field, Matt
CX Racing/ Maxxis/ Blacktrax Nissan 240SX
350 Points
8. McNamara, Darren
Falken Tire Nissan S14
332.50 Points
9. Bakchis, Aurimas
Nexen Tire Nissan S14
323 Points
10. Nishida, Robbie
Bridges Racing/ Falken Tire Nissan S13
309.25 Points
11. Yoshihara, Daijiro
Discount Tire/ Falken Tire Nissan S13
309.25 Points
12. Grunewald, Conrad
Hankook Tire/ Megan Racing Chevrolet Camaro SS
285 Points
13. DeNofa, Chelsea
BC Racing BMW 3 Series
266.50 Points
14. Moen, Kenneth
Lutz Performance/ Nexen Tire Nissan 240SX
258.75 Points
15. Powers, Matt
Fatlace/ Nitto Tire Nissan 240SX
257.50 Points
16. Tuerck, Ryan
Team Retaks/ Maxxis Scion Racing FR-S
229.00 Points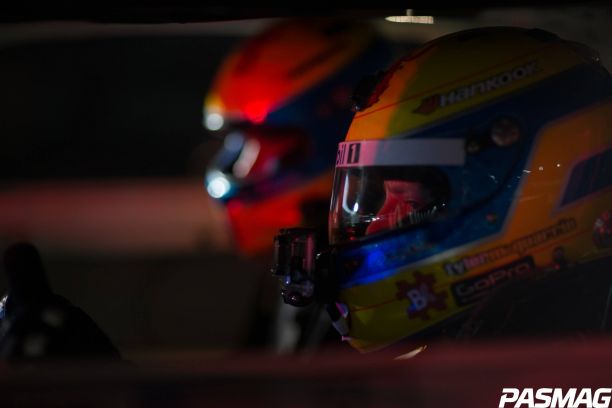 1. Ford
810.50 Points
2. Lexus
801.50 Points
3. Nissan
394 Points
4. BMW
755.50 Points
5. Scion
742.50 Points

Tire Championship Standings After Six Rounds

| | |
| --- | --- |
| 1. Hankook | 899.50 Points |
| 2. Falken | 896 Points |
| 3. Achilles | 792.25 Points |
| 4. Nitto | 744 Points |
| 5. Yokohama | 697.50 Points |