16 July 2013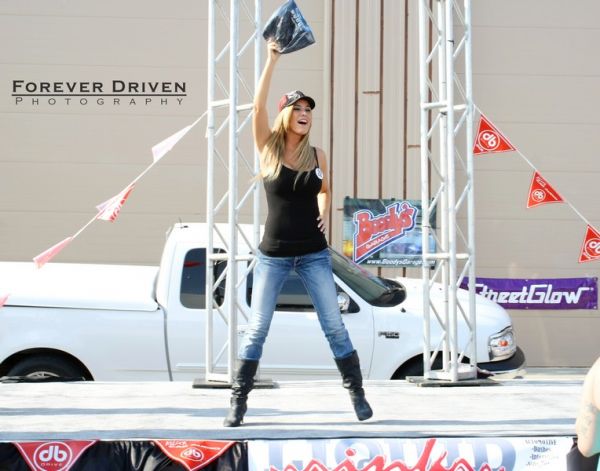 In only its second year, the 2013 Digz Hot Summer Night has already stretched the limits of venue and staff. On July 6th, 2013 the popular Volleyball complex in Omaha was converted into an event like no other. This year's enormous show had some major additions including indoor MMA Fights by Disorderly Conduct. The event titled "Bash On The Beach" packed the arena as SKULL CANDY equipped each fighter with ear buds, headphones and custom apparel while entered the ring. Another huge hit came from Dillon Brothers Motorsports who hosted an Easton Poker Run for Children's Hospital. The run concluded at the Digz and the lot was over run with bikers. As if that wasn't enough the Wounded Warriors Family Support team brought the (studio1) 2012 Shelby Mustang where people lined up to sign the car and give donations to a great charity. Other popular events included an incredible Show-N-Shine put on by Mein Vinyl and OmahaNightLife.com. The show drew such a turn out that some cars had to be turned away. The ATREND Model Search had fans huddled around the DB-DRIVE stage while the Systematic Kaos Stunt Motorcycle team sponsored by DUAL AUDIO got them fired up for more. The event also had Motorcycle Dyno Runs, Break Dancers, Midwest SPL, and of course the Huge INPHASE Car Audio Tent Sale where top products such as the new Android Tablet Headrest from VIZUALOGIC was on display. The Inphase tent also featured ATREND's new pin up spokes model Macy Smoyer and the "Rides Magazine" H2 Hummer, along with many of their custom built cars. The tent sale had over 30 Items on Special from Rockford Fosgate, Alpine, Pioneer, Memphis, Alpha-Nav, Atrend, Alpine, Boyo, Dual, and Maguire's.

Show promoter Jeff "Boody" Budin had this to say when asked about the event. "This show about overwhelmed everybody, but we all held it together till the very end. It got to be pretty chaotic as the lot filled up to where we didn't have room to fit anymore cars or bikes. I know the concessions were challenged as well with the flood of people, so I started to feel tensions get high. It's difficult to keep everybody happy in situations like that, but our sponsors all came through in the clutch and I had tons of compliments after the show."
INPHASE Car Audio owner Dave Eary was also excited about this years show and had this to say.
"Getting over run with car & bike show competitors is a challenge I'm willing to deal with any year. The networking and hard work of our sponsors and factories is what makes this all possible. The guys from Mein Vinyl and OmahaNightLife.com did a great job promoting the Show-n-Shine, while Dillon Brothers and Disorderly Conduct MMA did their thing. We were blessed to have such great partners this year that really did a great job spreading the word. The thing I'm most excited about though is the money we raised for the WOUNDED WARRIOR FAMILY SUPPORT. We auctioned off several items and were able to raise nearly $1800 for this incredible organization."

Digz Hot Summer Nights is also gaining attention of local celebrities as during the peak of the show WBO/WBC/IBF undefeated boxer Terence Crawford (21-0) visited the event. Terence has been featured on HBO several times and is one of the hottest lightweight fighters.
"I would just like to once again thank all of our factories," Budin tells "Because without them, none of this would be possible. Also special thanks to Forever Driven photography and Atrend's Ernie Hundel for making the trip from Chicago. We'll be back next year! You can bet on it !"