Written by PAS Staff | 27 May 2013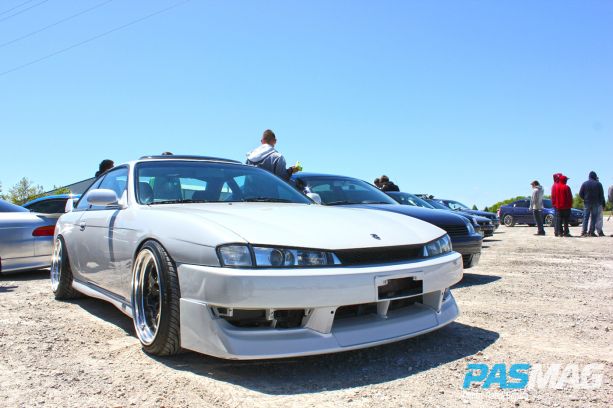 On what has become an annual tradition, the staff at Stretch & Poke! launched another stellar event on May 25th.
Text by David Soo. Photos by Randi Bentia
As expected, this year's fourth installment of Fitted drew double the attendance than the previous year. Over 750 cars converged onto the Brampton Fairgrounds in Caledon, Ontario to showcase with the best. New to 2013, the Fairgrounds served as a welcome upgrade to accommodate Fitted's measurable growth in attendance. Automotive enthusiasts from surrounding areas gathered, including a noticeable inclusion of participants from Montreal and the American tri-state area. This was clear proof the event's positive reputation had successfully breached the borders of Ontario.
Of course, a larger space translated into a larger event. The staff at Stretch & Poke! implemented a wide array of new activities and features in an effort to redesign and improve an already popular show. Originally billed as automotive-centric, Fitted has now become lifestyle-oriented with a keen focus on converging subcultures typically associated with the wheel fitment lifestyle.
Walking throughout the show, this was clearly evident as attendees were able to participate in a wide range of attractions. A quick glance revealed an interesting mix of vendors offering apparel, accessories and parts for purchase. At the center of all the action was a radio-controlled (RC) race track where people were drifting their toys free of charge. Activities aside, Fitted also covered the food aspect as well.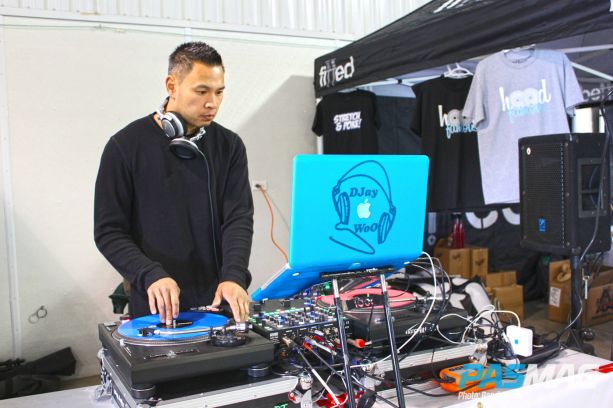 Eager Food Truck staff were there to satiate your appetite while you enjoyed live music from an entertaining DJ. This did not feel like your typical car show. Well, not your typical Canadian car show at least. In fact, Stretch & Poke! simply took all the positive elements from their favorite stateside events and translated it into one we could immerse ourselves into. To keep it all authentic, participant cars were intermixed throughout the show, removing the typical visual barriers seen at other events. Judging from the smiles and feedback, it seems this formula was long overdue!
In addition to the new activities, cars still remained a focal point to the event. Throughout the day, hordes of cars rolled in to participate. For a brief moment, it seemed like the influx of cars never stopped as a double line to roll in stretched one kilometer outside of the Fairgrounds! However, participants kept their cool and patiently waited to get in.
Their main goal, to be seen, to debut their ride, to hang out, and more importantly, a chance to win Fitted's coveted custom trophies. This year saw the addition of several new award categories such as best vehicle segment (Coupe, Hatchback, Sedan, Wagon), best VIP, engine, classic, and new to 2013, a joint text-to-vote award hosted by PASMAG called Tuner Battlegrounds Live.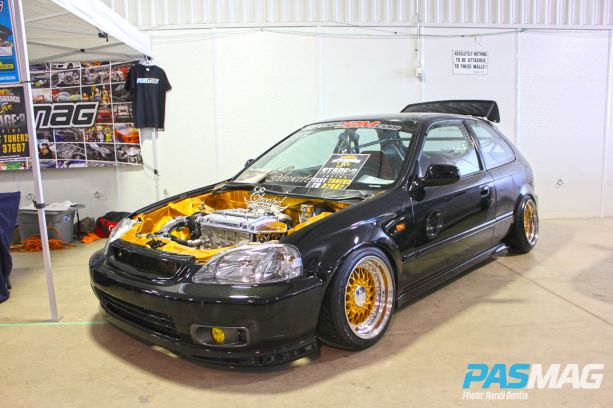 The Battlegrounds award was based on the number of mobile text message votes each registered competitor received and was a huge engagement success.
The day culminated with a highly-anticipated awards ceremony paired with product giveaways from event sponsors Trackwerks, ENEOS Motor Oil Canada, Performance Auto & Sound magazine, Righteous Garage, and Scraped Crusaders. As added support, the staff at Stretch & Poke! committed partial event proceeds to the Canadian Cancer Society. Judging from the overwhelming attendance, it's quite evident the wheel fitment community associated with events like Fitted is alive, thriving, and ready to support the culture and also a good cause!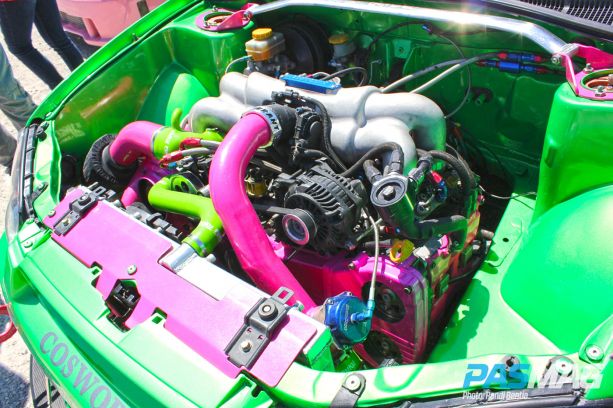 Contributor: David Soo
For more Fitted information and event schedule, go to www.fittedlifestyle.com.