23 April 2013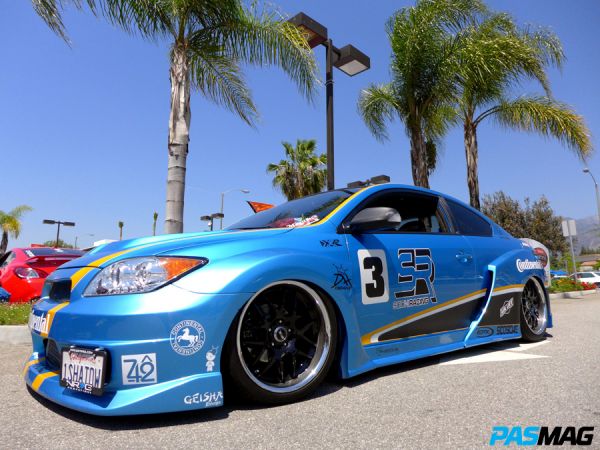 Five years in the making, the "FWY Series" is still going strong. Since then, Team REVO and 742 Marketing have expanded to be more than a Scion only club and with that, so have their events.
Team President, Jeoffrey Maldonado holds close to his heart the American Cancer Society as a very close member of his family was diagnosed with Breast Cancer a few years back. Luckily, with the support of family, friends, and treatment, she has since recovered forming the crux of the Annual Breast Cancer Charity Show.
This year over 300 vehicles registered, many vendors came out to show support with raffles and donations, and hundreds of spectators filled the lot at Toyota of Pasadena. Car crews came from out of state and from all over northern and southern California. When the automotive industry pulls together as it always does when it comes to supporting a great cause, the sight is just amazing.
In the end, $2,500 in proceeds was raised for the American Cancer Society. The team slogan of "Who Dat!?" which used to be answered by a select few seems to be answered by hundreds now.