Written by Administrator | 19 October 2011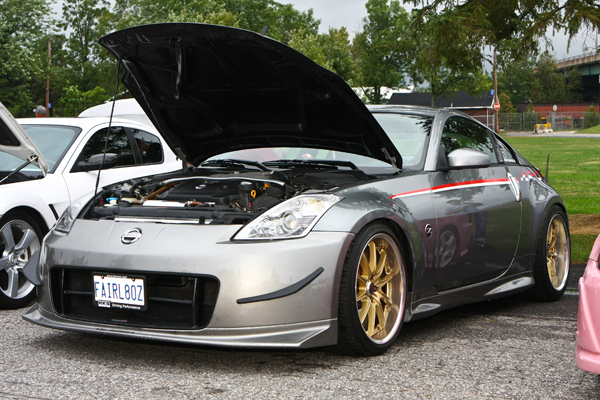 The fifth OK Tire Charity Car & Bike show invaded North Bay for their drive to raise money and food for the local food bank. It was a beautiful sunny day for all competitors and car enthusiasts. With over 150 Competitors, showcased were great vehicles from Timmins, Quebec, Toronto and the North Bay region. Spectators were in for a treat with over 40 different classes and 5 different categories.  Each vehicle class saw an increase in competition along with an increase in the stereo competition. If you had a preference amongst vehicles – Classic or Muscle, Import or Domestic, Truck or Motorcycle – this show had it all.
The spectators were treated to several other attractions including the Bridgestone Ferrari and bikini contest. This year, teamed up with Car Candy, Canor Construction and Big Sisters/Big Brothers of North Bay, we expanded the spectator's experience.  They set up "Family Land;" an area consisting of inflatables, carnival games, coloring station and a kid's treats section. Competitors and Spectators were also spoilt with free giveaways by the shows national sponsors.  Pas Mag was in attendance handing out subscriptions and magazines.  Presenting sponsor, OK Tire stepped up big, offering rim and tire packages.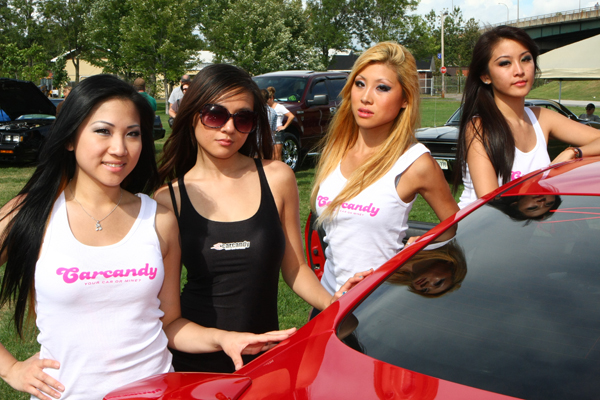 Thanks to everyone who attended and contributed to this event.  In the last five years, this event had donated over $16,000 and 6 truckloads of non-perishable food items to the North Bay Food Bank.  A successful event made possible by you that benefited those in need.  Look for us next year as we bring you the 6th Annual Ok Tire Charity Car & Bike show.
(www.northbaycharitycarshow.com)