Written by PAS Staff | 02 June 2010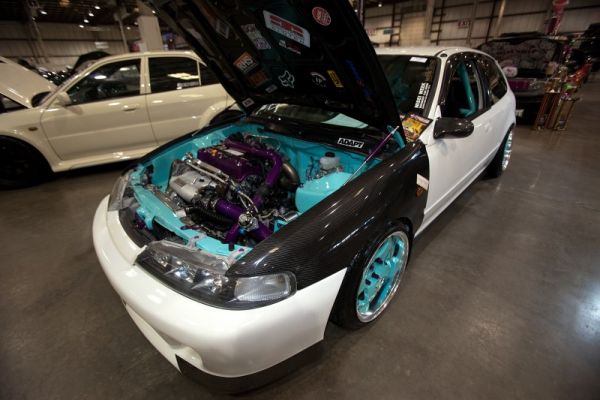 SpoCom: San Mateo
San Mateo County Event Center
San Mateo, CA
May 1st, 2010

Congratulations SpoCom Car Show Winners!
The first SpoCom Show in the Bay Area was a phenominal success. We would like to thank all the contestants and
congratulate all the winners that paticipated at the San Mateo Events Center. Thank you Northern Cal for showing your
support!
FREE Trial Issue

BEST ACURA:
1ST PLACE Ron Ellis
2nd PLACE Anh Troung
3RD PLACE Mike Thomas
BEST HONDA:
1ST PLACE Hoang Doa
2ND PLACE Ryan Baseri
3RD PLACE Amrit Soos
BEST TOYOTA:
1ST PLACE Salis Lee
2ND PLACE Bryan Lee
3RD PLACE Ber Jumanoy
BEST SCION:
1ST PLACE Chris Wanstrath
2ND PLACE Michael Tseng
3RD PLACE Vivian Chang
BEST NISSAN:
1ST PLACE Karen Chang
2ND PLACE Eduardo Castillo
3RD PLACE John Paul D. Dagaan
BEST INFINITI:
1ST PLACE Randy Riggs
2ND PLACE Stanley Lung
3RD PLACE Rusty Wilson
BEST MISTUBISHI:
1ST PLACE Paul Gongora
2ND PLACE Algier Redoloza
3RD PLACE Jason Macgill
BEST SUBARU:
1ST PLACE Chris Dunbar
2ND PLACE Jamarri Whiteside
3RD PLACE Joe Bacigalupi
BEST MAZDA:
1ST PLACE Ryan De Guzman
2ND PLACE Kai Tsukiyama
BEST VIP:
1ST PLACE Kevin Peverill
2ND PLACE Steve Wong
3RD PLACE John D. Usaha
BEST JDM:
1ST PLACE Jovi La Victoria
2ND PLACE Ryan Der
3RD PLACE Nikki de la Cruz
BEST BMW:
1ST PLACE Mert Contapay
2ND PLACE Toby Cheng
3RD PLACE Phuong Le
BEST AUDI:
1ST PLACE John Tran
2ND PLACE Kiet Thai
3RD PLACE Gilbert Juinio
BEST LEXUS:
1ST PLACE Glen Cortez
2ND PLACE Kevin Peverill
3RD PLACE Johnny Feng
BEST DOMESTIC:
1ST PLACE John Rhee
BEST EURO:
1ST PLACE John Rhee
2ND PLACE Joe Ninobla
3RD PLACE Mike Chou
BEST OTHER:
1ST PLACE Terrell Nievera
2ND PLACE Shareef Khan
3RD PLACE Franklin Cayman
BEST TEAM: TW Competition (TWC)
BEST PAINT: Kai Tsumkiyama Mazda RX7
BEST ENGINEERING: Karen Chang Nissan 240SX
BEST IN SHOW: Lyle Engleson Mini Cooper
Want to Read More?
Click Below for Full Digital Issue!
{yoogallery src=[/images/phocagallery/1205SpoCOM] title=[SPOCOM San Mateo 2010] width=[150]}