Written by Steven Koss. Photos by Steven Koss, Big Moose Productions. | 25 November 2016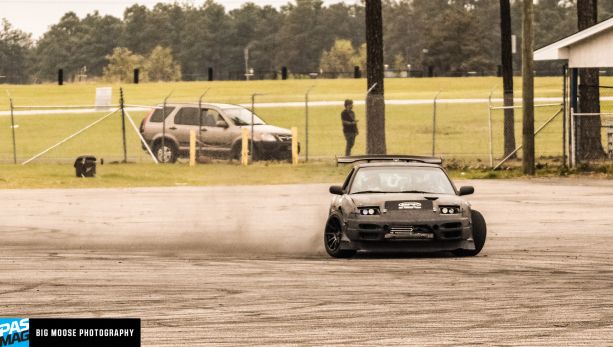 KMS Drift 2016 Grassroots Drift Championship included 7 rounds of competition and 1 driver day. The season kicked off in March 26, 2016 and the drivers have been collecting points all season. A minimum of 30 points was required to be invited to the Finals on December 10, 2016 at Rockingham Dragway in North Carolina.
Drivers are competing for a total prize purse of up to $7000+ in cash & prizes! Sponsor / Partners of the 2016 KMS Drift Series have really stepped up to provide the drivers with great prizes that will help take the drivers to the next level - KAAZ is giving away a 2-way LSD unit, Exedy is giving away a Twin Hyper Series Clutch and many more great prizes to the Pro class winner!
The Driver that participates in the most 2016 KMS Drift events and collects most points overall, including finals, will be Crowned the KMS Drift King and a bonus of $250.00 for the season!
KMS Drift has 2 Competition Classes - Street (STR) and Professional (PRO).
KMS Drift classes each driver on overall skills and vehicle set up. Street Drivers gain the skills to move on to the PRO class. KMS Drift advances drivers to the next class above as the driver demonstrate the skills and control needed to compete with the more advance drivers.
Through 7 events, there have been 147 different drift drivers; 115 Street and 32 Pro drivers have participated in the series as of Round 7.
KMS Drift's main goal is to keep it fun - "Keeping it SideWayZ" - with levels to encourage the growth of this fine motor sport in the proper way. For future drivers to have a safe, stable and fun location on the east coast to advance their skills and to teach them what a professional level event is like.
30 Street drivers and 10 Pro drivers will be receiving invites to the Finals in 2016!
KMS Drift series is not like others; the driver with the most points in the 2016 KMS Drift Series wins! The drivers that have advanced to the Finals have a great chance to win, and the driver with the best skills (and not the one who compete at most events) should be the overall Champion and crowned the KMS Drift Champion for the Year.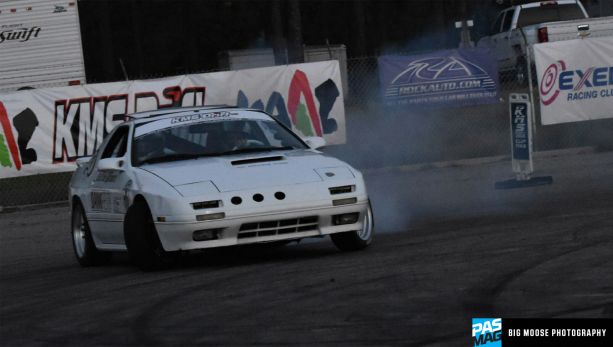 KMS DRIFT 2016 CHAMPIONSHIP SERIES FINALS CASH PAY OUT
1st Place: $250.00
2nd Place: $150.00
3rd Place: $75.00
KMS DRIFT 2016 CHAMPIONSHIP SERIES FINALS DRIVERS
PRO CLASS
#8 Paul Patrick: 81 Points
#63 Mark Tillman: 57 Points
#7 Trent Doak: 50 Points
#13 Justin Surratt: 40 Points
#50 Tyler Wilhelm: 40 Points
#710 Mike Geo: 35 Points
#51 Jonas Bell: 26 Points
STREET CLASS
#23 Eric Miller: 119 Points
#27 Christian Alexander: 68 Points
#12 Jack Kutniewski: 44 Points
#56 Danny Athitang: 37 Points
#17 Terrance Vick: 37 Points
#71 Cody Karns: 35 Points
#60 Josh Campbell: 35 Points
To register for the SLS Soundoff Competition or the Car & Truck Show, please contact Steven Koss at (803) 320-3193 or This e-mail address is being protected from spambots. You need JavaScript enabled to view it .
Facebook | Instagram | Website