Written by Randi Bentia | 21 January 2016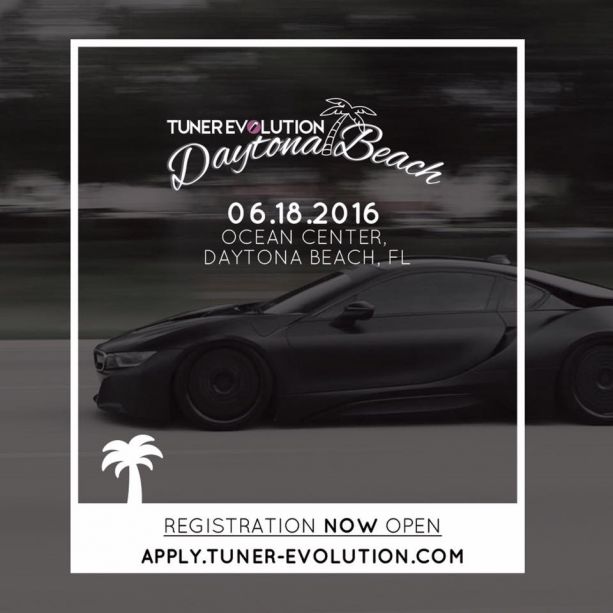 Tuner Evolution announced this week that Vehicle Registration for their inaugural event in Daytona Beach, FL on June 18, 2016 is now open! Register early to secure an indoor display spot. Register at http://apply.tuner-evolution.com.
Thursday, January 21, 2016 - Felton, PA - We are proud and excited to be expanding our 2016 Tuner Evolution Tour to include Daytona Beach! This iconic beach setting, coupled with a fierce presence from the southern car community, will make this an event you don't want to miss! Daytona Beach will feature the same events our fans have come to know and love, including the bikini contest, RC Drifting, models and, of course, some of the hottest cars on the East Coast competing for top honors!
More info at www.tuner-evolution.com.