Written by John Pangilinan | 30 September 2015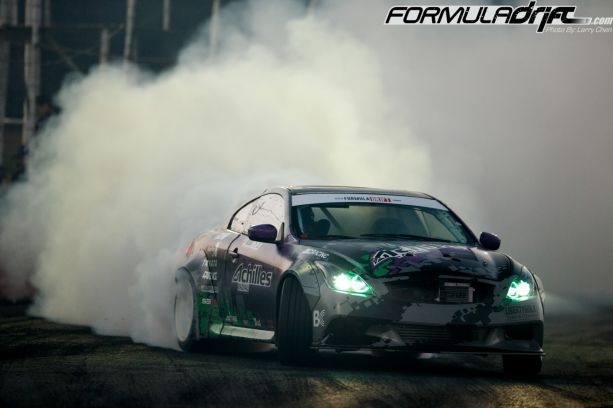 Round 7 at Irwindale Speedway announced the cancellation of the final round of the World Championship that was originally scheduled for December 2015 in southern China.
The Formula DRIFT team has been working very hard to make this event a new and exciting part of our Series, but unfortunately Irena World and Goldenport Enterprises did not meet their contractual obligations. Our ability to operate events depends on the mutual effort of our partners and without that, we cannot put our sponsors, teams and employees at any unwarranted risk.
Due to the cancellation, Round 7 at Irwindale Speedway will be the final round of the World Championship and will be worth double points for the World Championship contenders. We will also still honor our World Championship prize purse.
ABOUT FORMULA DRIFT
In its twelfth season, Formula DRIFT is recognized as the leading international drifting championship. Established on the streets of Japan, drifting has evolved into a worldwide competitive sport that challenges each driver's driving ability and vehicle control. Formula DRIFT provides a forum for professional drifters to compete nationwide for the coveted Formula DRIFT Championship crown. As the first official series in North America, Formula DRIFT has taken competitive motorsports to the extreme, attracting fans and car enthusiasts from all walks of life and establishes itself as the world-wide leader for the Sport. For a competition schedule and ticket information, visit: www.formuladrift.com.