Written by Randi Bentia | 30 July 2015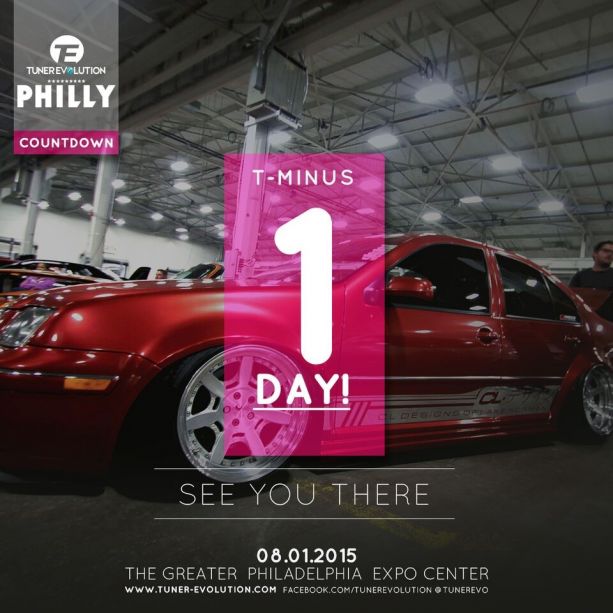 It's almost here!! Only 1 day until Tuner Evolution takes over the East Coast! Registration is closed and they have a full house!! Spectator tickets for TE Philly are still available online. Click Here to get yours today!
Tuner Evolution has something for everyone including the bikini contest, B-boy competition, RC drift competition, kids zone, live on-stage entertainment, and how can you forget some of the country's hottest custom vehicles!
General Adult Admission: $25 at the door, $20 online
Kids Age 7-12: $10
Kids Age 6 and under: Free
Parking: FREE!
You don't want to miss this event!! Gates open for spectators at noon on Saturday August 1st! Show ends at 8pm. Tickets are available online and at the door!
Click Here to get directions to the event!
For the latest information visit http://tuner-evolution.com, Facebook and Instagram.