Written by PAS Staff | 22 July 2013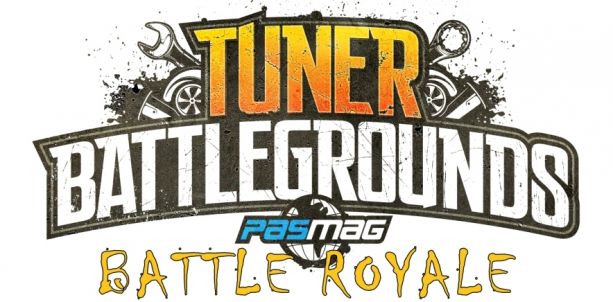 We're proud to announce that the Champion of Tuner Battlegrounds 2013 will be crowned at the SEMA Show in Las Vegas, November 5-8. The 4(four) finalists, "Top 4", will be invited to display their cars in a special PASMAG booth located next to the Grand Hall of the Las Vegas Convention Center, site of the most prestigious automotive specialty products trade event in the world!
Tuner Battlegrounds brings automotive enthusiasts together in a unique online car show (www.tunerbattlegrounds.com). Tuner Battlegrounds is unique in that rather than PASMAG's staff selecting the "Best of Show" winners, the responsibility is placed in the hands of the audience (fans, show-goers, friends and family). With a click of a button or sending of a text message, the audience votes and chooses winners from one round to the next.
In all, Tuner Battlegrounds will have seven elimination stages. Tuner have a deadline of Monday, July 15, 2013 to register their cars and then the elimination stages being. In Stage 1, the audience votes to narrow the competitors to 64 tuners, Stage 2 to 32, Stage 3 to 16 and so on. The final two elimination rounds at SEMA 2013 will pit the final four and ultimately the final two competitors against one another.
"The response from the grassroots community to Tuner Battlegrounds has been incredible," said Tim Rutledge, Group Publisher and CEO of PPMG. "The addition of invitations to the final 4 to compete live at the 2013 SEMA show will only add to the prestige and intensity of this popular competition. PASMAG has always been dedicated to bringing enthusiasts together and this new multi-platform effort provides an amazing opportunity to further connect to and with the entire enthusiast community."
Our goal is to create a valuable business experience for our industry at the annual SEMA Show," said Peter MacGillivray, VP of Communications and Events of Specialty Equipment Market Association (SEMA). "We're excited that PASMAG is expanding their participation to amplify the energy at the 2013 show."
To learn more about Tuner Battlegrounds visit www.tunerbattlegrounds.com.
To Register your vehicle for Tuner Battlegrounds visit www.tunerbattlegrounds.com/register.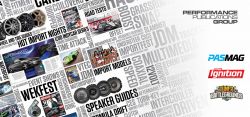 About the Performance Publications Media Group
Based in Toronto, Canada, the Performance Publications Media Group (PPMG) is the definitive performance source in the automotive arena. Performance - it's the first word in PPMG's name and it's what the company delivers across all of its products and services. From its flagship magazines, PASMAG and PRN IGNITION, to its array of event programs, PPMG is dedicated to excellence in the automotive publishing and media industry.
For further information on PPMG visit www.ppmghq.com.