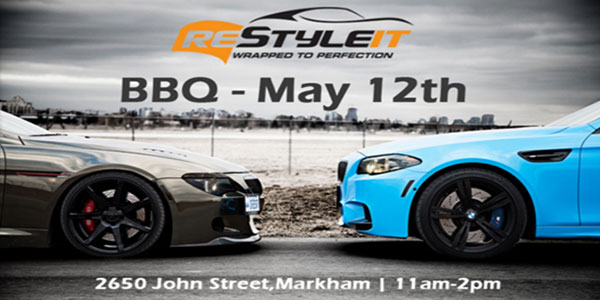 We would like to invite you to our 2nd Annual BBQ & Car Show at our new shop located at 2650 John Street, Unit 20 in Markham, ON. (Highway 404 and 407 area)
Come and mingle with owners of luxury and exotic vehicles wrapped by Restyle It, enjoy the BBQ and music and get to see what car wrapping is all about!
You will get so see our workshop and vehicles that we have worked on and are presently working on and maybe get some ideas for your own ride!
SUNDAY, MAY 12 - 11 am to 2 PM