19 March 2013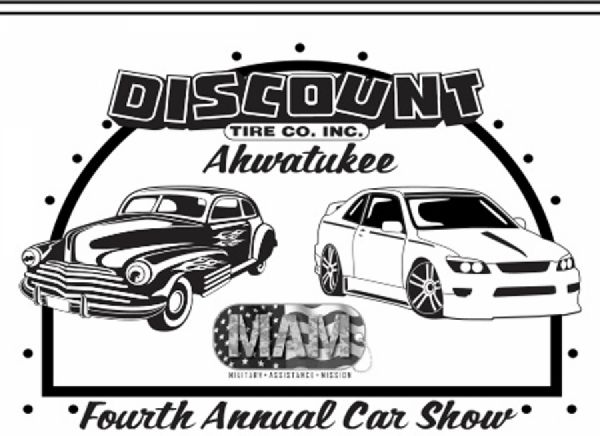 March 16th at the Discount Tire in Phoenix, AZ there will be a gathering of cars; everything from classics and street cars to tuners and a rumored sand rail. All in support of the M.A.M. charity. Military Assistance Mission has teamed up with Discount Tire, Autotek and other sponsors for this 4th annual event.
Joe Molera, General Manager of the Ahwatukee Discount Tire says, "This show has become an important part of the community in Ahwatukee and Phoenix. We all have family or are touched by someone that is serving to keep us safe. This is just a small way for us to give back and say 'thank you' to those that serve in our armed forces."
Details of the show:
Free for spectators, donations are welcome.

Show hours; 9am – 3pm, For information call, 480.785.0017

Registration for cars entered in the show is $35. All proceeds to M.A.M.

Best of Show – Fan favorite to be awarded

4831 E. Chandler Blvd, Ahwatukee, AZ (SE Corner of Chandler Blvd and 48th Street)

DJ, Hot Dogs, BBQ, Dunkin' Donuts, Hooters Wings, Capriotti's Subs and MORE!
Here is how you support the troops and their families. M.A.M. (Military Assistance Mission) is teaming up with Discount Tire and Autotek for the 4th annual MAM Car Show. Starting at 9am at Discount Tire in Ahwatukee AZ, Saturday March 16th (SE Corner of Chandler Blvd and 48th Street). Come see everything from classics ride to ridiculous customs! See the flyer for details.
100% of the funds raised are donated to Military Assistance Mission.
About Military Assistance Mission
MAM (Military Assistance Mission) provides financial and moral aid to current Arizona active duty military, their families, and wounded warriors regardless of overseas deployment status. See their website at: http://www.azmam.org