Event
Title:

SPOCOM: NorCal

When:

10.05.2014

Where:

Richmond, CA

Category:
Description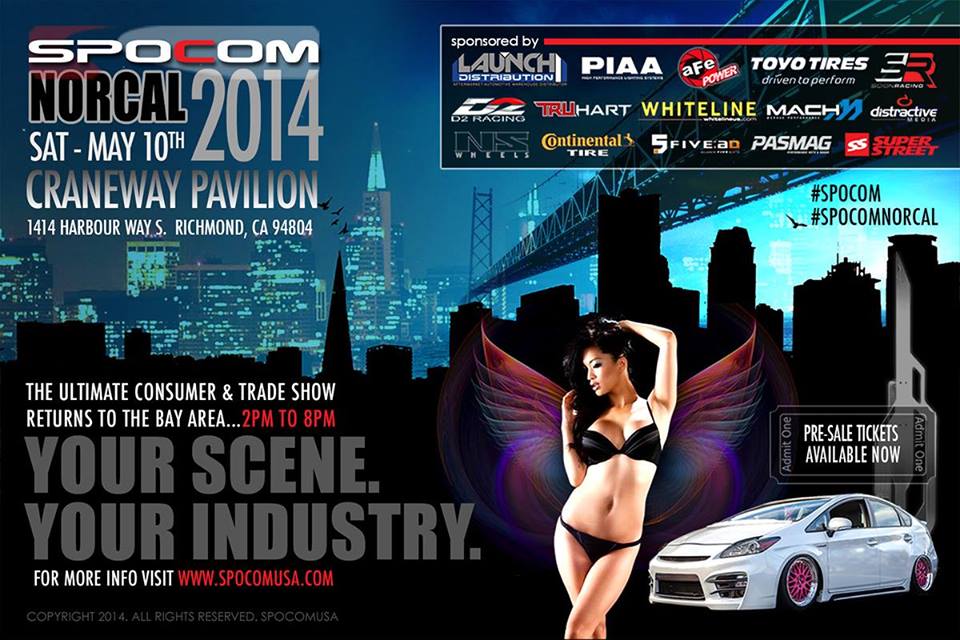 Bay Area!!!

Get ready as SPOCOM Show kicks off their 2014 Tour in The Bay Area.

On Saturday, May 10th 2014, SPOCOM Show hosts the Ultimate Consumer and Trade Show at the illustrious Craneway Pavilion.

- Tons of customized cars, trucks, and bikes competing for the most prestigious trophies in the world today
- The nations hottest industry models at the Model Lounge and in the Sexy Bikini Contest
- Buy top street clothing brands and accessories
- Prominent Manufacturers in the Automotive Industry
- Network with the most respected automotive builders and tuning shops
- Free giveaways, win raffles & prizes, and so much more
- Enjoy the day with the entire family and friends

This is an event you don't want to miss.

Event Hours: 2 PM - 8PM

Event Location: Craneway Pavilion | 1414 Harbour Way S. Richmond, CA 94804

Reserve your ticket NOW:
https://spocom.webconnex.com/cranepav-tickets-2014

Use Promo code NORCAL for a discount and save today!
Facebook RSVP: www.facebook.com/events/805664372795397
Venue
Venue:

City:

Richmond, CA

State:

CA

Country:
Description
Sorry, no description available