Written by Micky Slinger and Ken Au. Photography by Ken Au | 17 May 2017
Page 1 of 3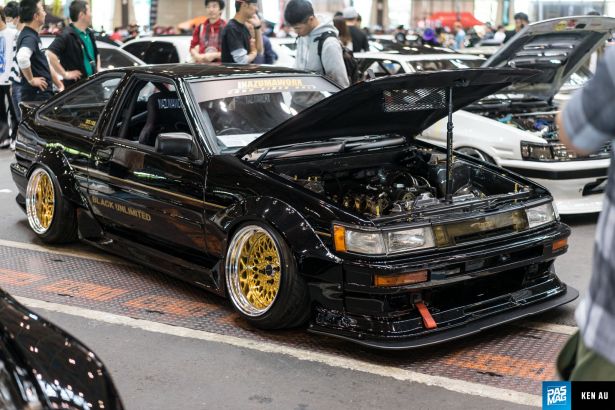 Golden Week is a week in Japan that contains a cluster of holidays that adds up to a whole week off. Our contributor, Ken Au, planned his trip to Japan with the help of Simon Chan from Lost Royalty during this relaxing period, spending his time visiting the shows and meets that take place during this pause in pace of the big city rat race. Here is the solid gold he brought back for us.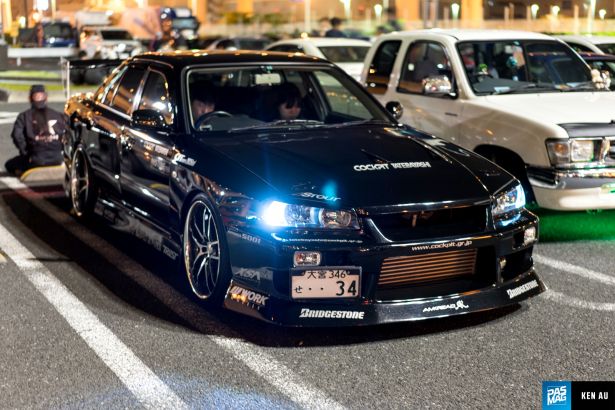 DAIKOKU PARKING AREA: The Diakoku parking area is not easily accessible for many, as there is only one entrance into the lot. It is located North East of Yokohama, where the Metropolitan Expressway Bayshore route intersects with the Metropolitan Expressway K5 Daikoku Route, where every night, it is one of Japan's hottest spots for automotive meets.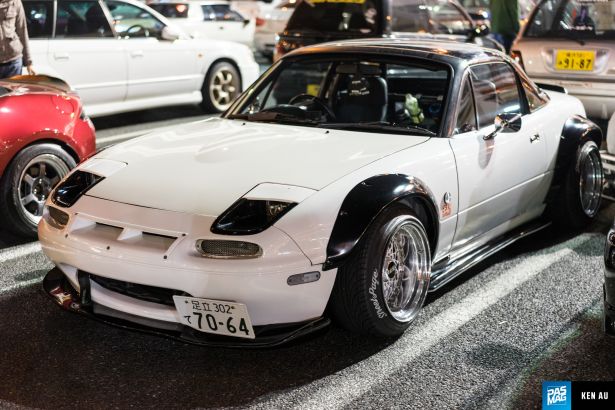 We happened to go on a weekday of Golden Week, so we didn't expect to see many outrageous cars, as people tend to leave their busy city lives behind to explore the country side. On the contrary, thankfully, a large number still showed up and gave us a taste of Japan's iconic meet up spot. We were not surprised when we arrived to see an interesting variety of cars, from VIP to street tuner.
If you are planning to visit this lot in the future, remember that most locals prefer to gather on Sunday evenings. This is one place you should definitely experience if you visit Japan!