Written by Luke Munnell. Photography by Luke Munnell. | 20 June 2017
Street Driven Tour, in collaboration with Tuner Evolution and U.S. Drift, recently helped kick off the 16th-annual HyperFest automotive celebration at Virginia International Raceway (VIR), starting their own 2017 event season with three days of bash-style drifting, NASA-sanctioned road racing, rally and off-road driving, a Tuner Evolution car show, vendor support, live music and entertainment, Drift Mini Games, and lots more.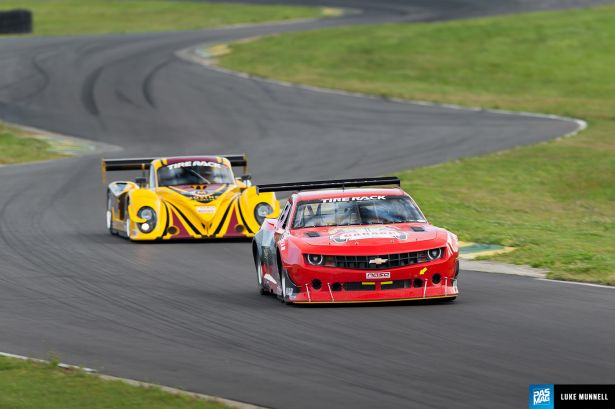 NASA-sanctioned road racing and time trials occurred all weekend on VIR's 3.27-mile, 18-turn Full Course. Filling two of the run groups was a large and diverse field of roughly 80 entrants of the 2017 Tire Rack® Ultimate Track Car Challenge (UTCC), presented by Grassroots Motorsports magazine—a time-attack styled event that invited basically any competitive track machine out to compete.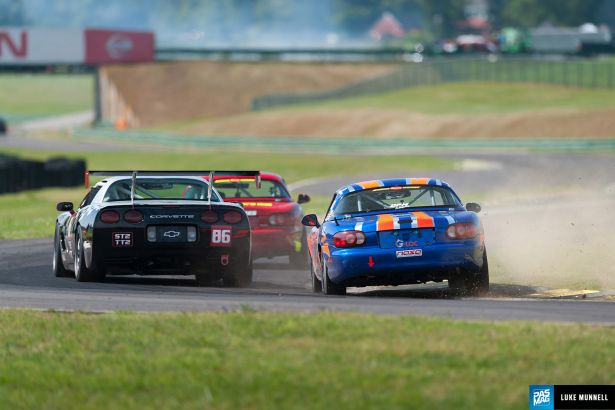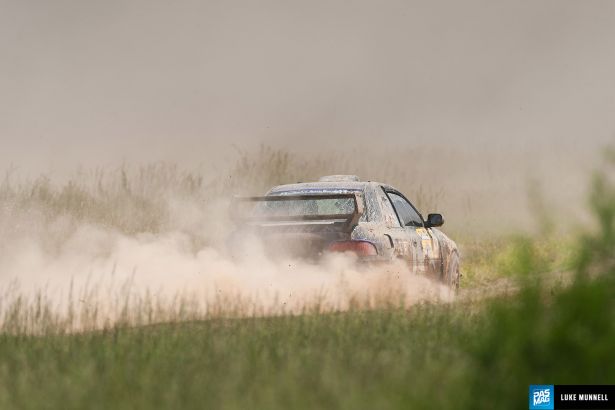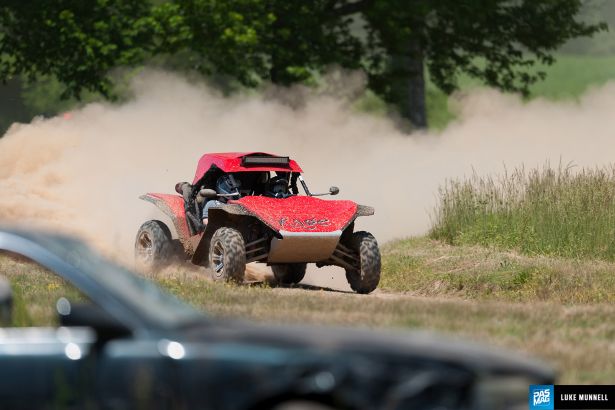 Exedy Rally Rides and Rage Buggy Rides occurred throughout the weekend along VIR's rally stage, inviting participants to get some fresh dirt on their rally machines and UTVs, or keep theirs clean while riding along in others'.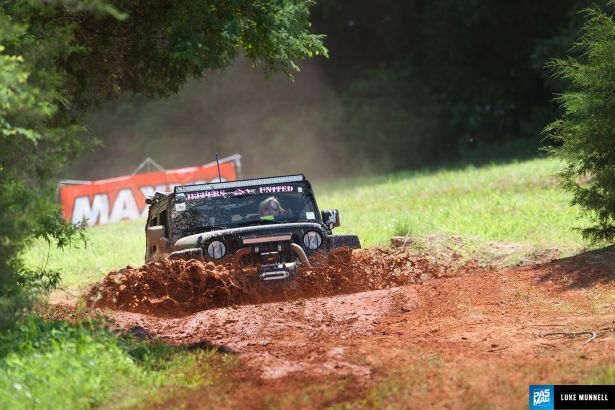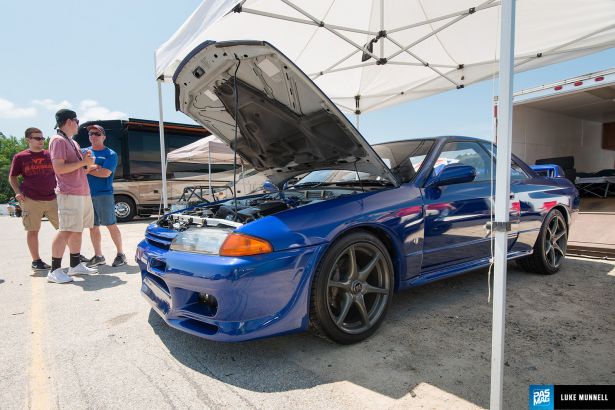 Tuner Evolution handily took care of car show duties, packing the grounds with dozens upon dozens of the area's cleanest makes and models spanning the import, domestic, foreign, late-model and vintage spectrum.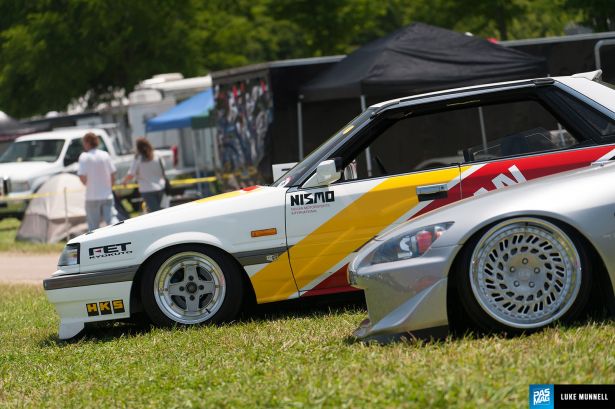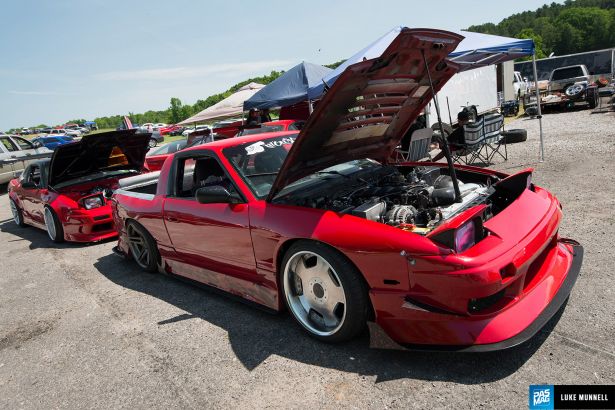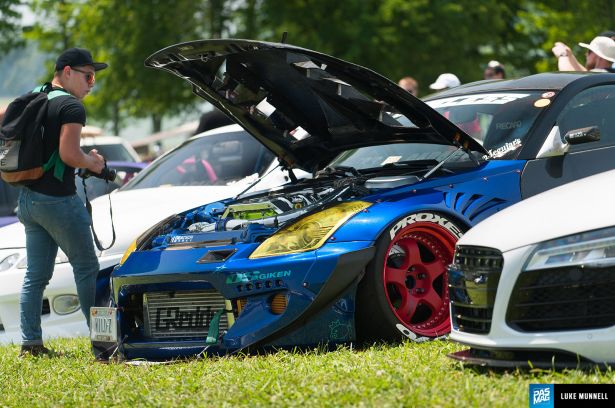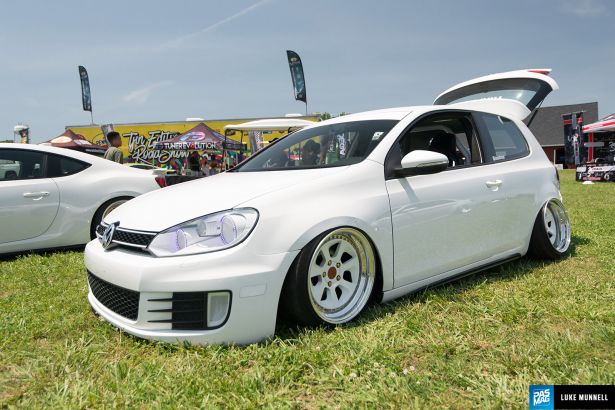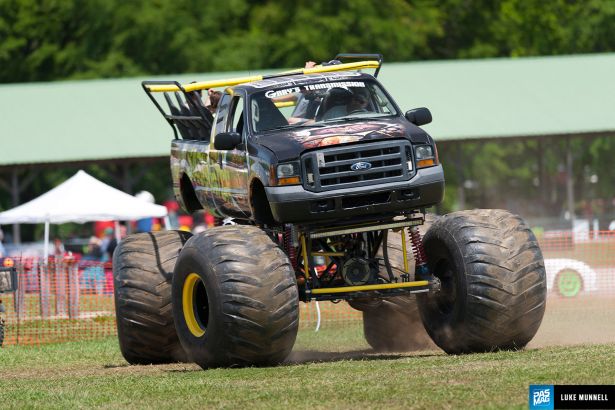 Elsewhere, HyperFest hijinks included monster truck rides, blindfolded golf cart racing, lawnmower racing (not blindfolded), the PRS Air Guitar Contest, and lots more fun for everyone.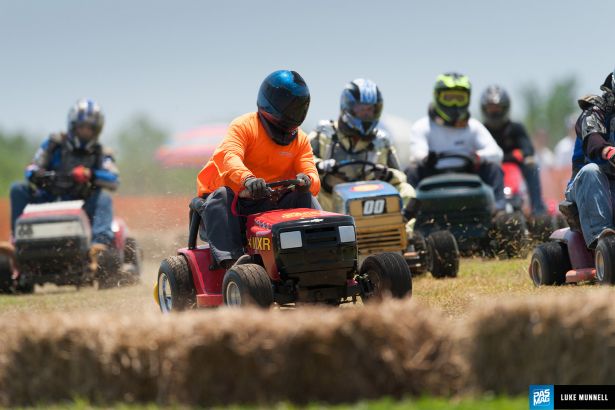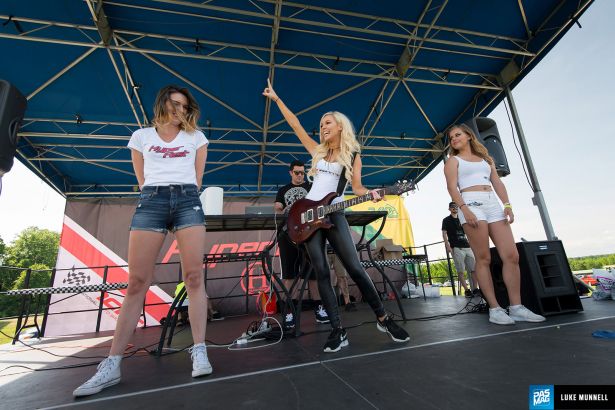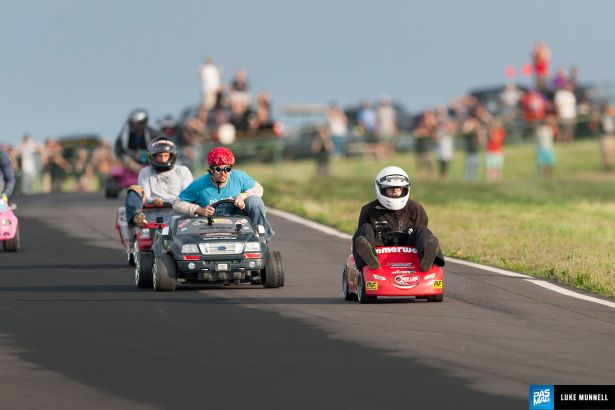 Capping off a full day of racing Friday evening was the second-annual HyperFest / Street Driven Tour "Barbie Car Challenge," in which NASA drivers and Street Driven Tour drifters battled each other in plastic, motorless kids' cars through multiple elimination rounds of wheel-to-wheel racing down VIR's turns 14–16 "rollercoaster." Scrapes and bruises were the day's badges of honor, and after a final-round "Le Mans start" that had racers running to their cars to start competition, defending champ and Captain Jack Sparrow doppelganger Jay West was edged out by Team Bimmerworld for the win.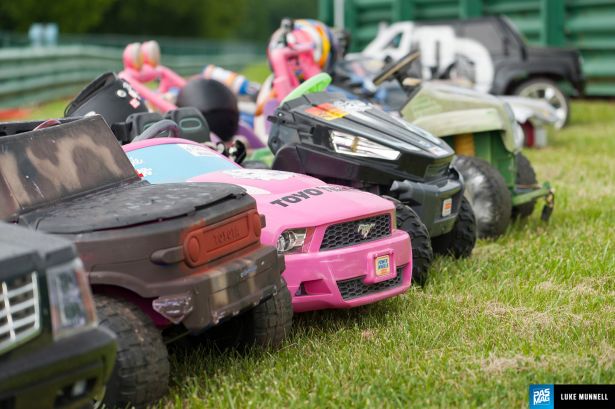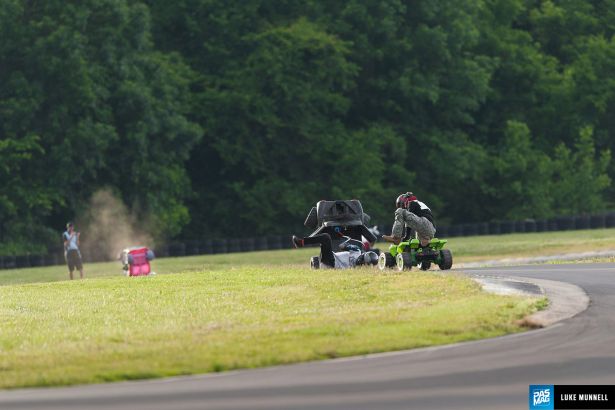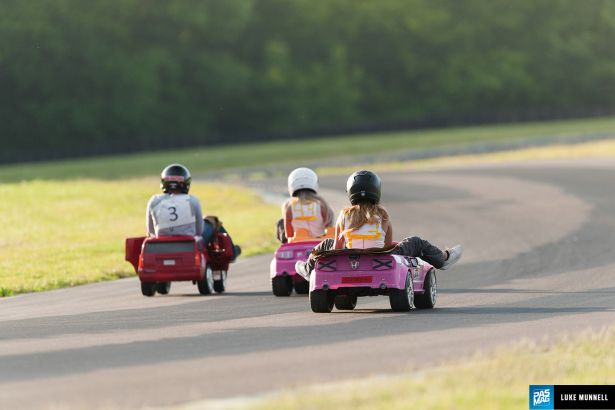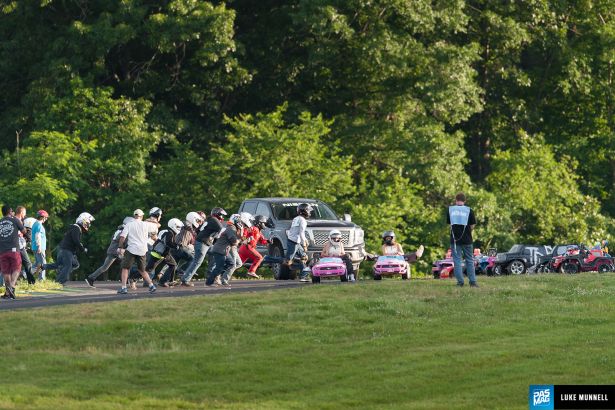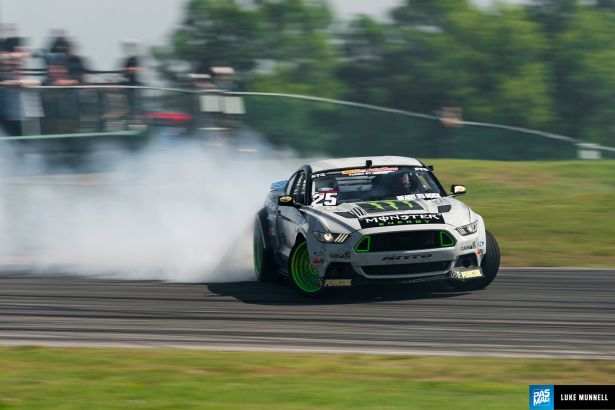 Drifting took place Friday and Saturday (the latter being the main day of Street Driven Tour festivities) on VIR's Patriot Course, and included "bash-style" drifting in run groups for intermediate to experienced drifters, as well as drift ride-alongs with several FD pros:
? Vaughn Gittin Jr., in his Ford Mustang RTR Formula D Competition car
? Chelsea DeNofa, in the Duralast/Auto Zone/BC Racing Ford Mustang
? Forrest Wang, in his Get Nuts Lab S14 and S15 Nissan 240SX and Silvia
? Josh Robinson, in his Tri-Ace Tires Holden Ute
? Dirk Stratton, in his Stratton Chevrolet/Lingenfelter Chevrolet Corvette
? Nate Hamilton, in an SR Performance Nissan 350Z
? Geoff Stoneback, in an Enjuku Racing R32 Nissan Skyline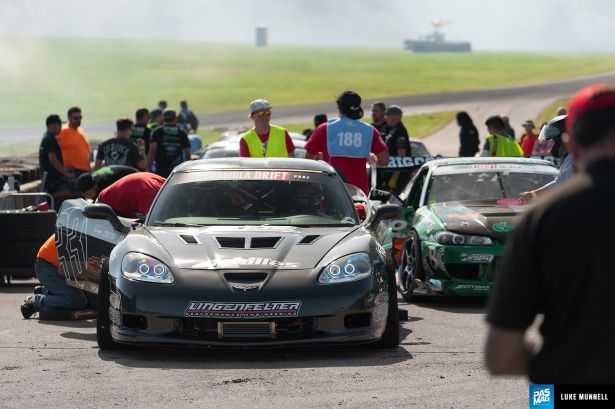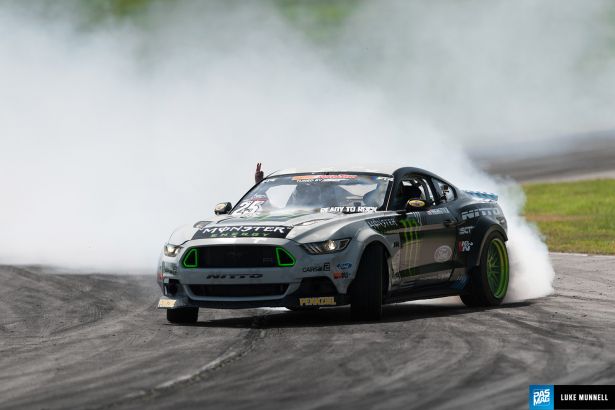 Plenty of talented East Coast and Mid-Atlantic drifters turned out to tackle Patriot's technical turns and elevation, and impressive performances were witnessed from aces like:
? Doug Van Den Brink
? Austin Meeks
? Tommy Van Cleef
? Rapper Dan Savage
? Mike Prez
? Josh Lambert
? Mateen Ahmad
? Kenric Meyer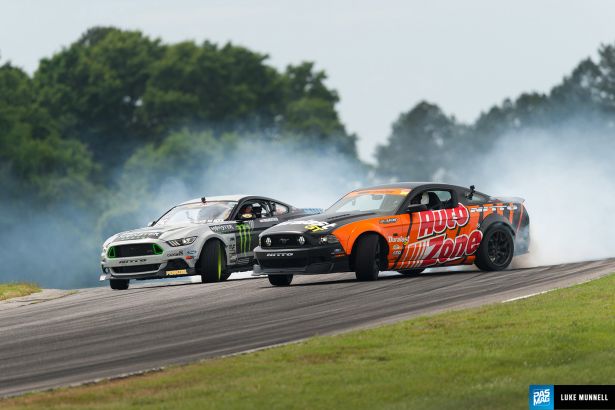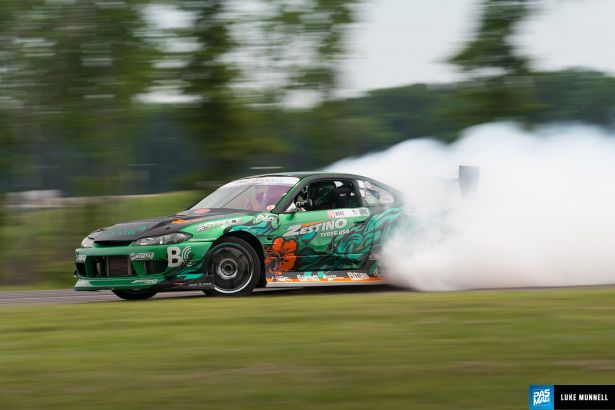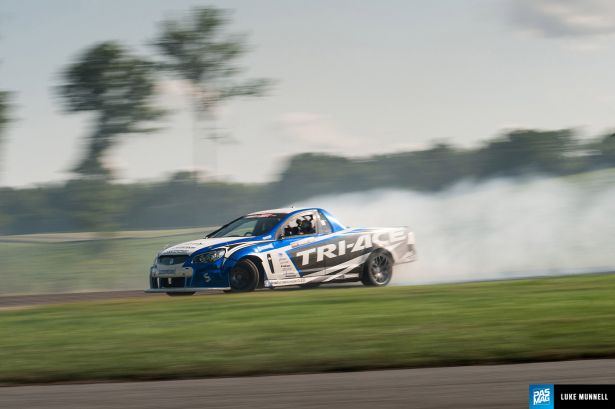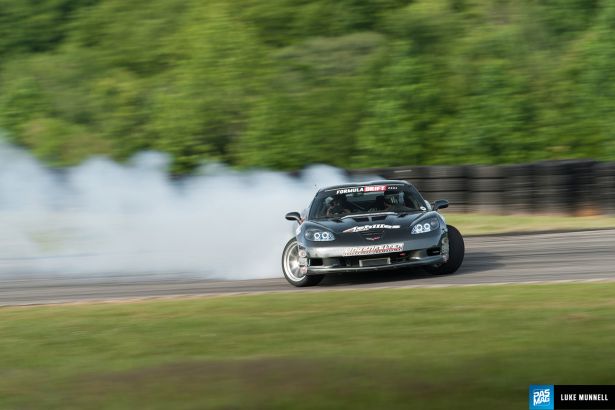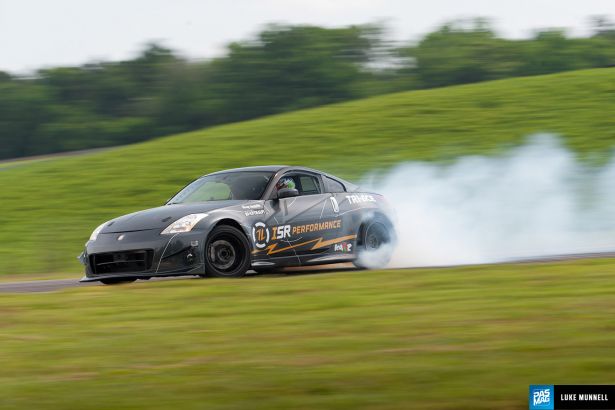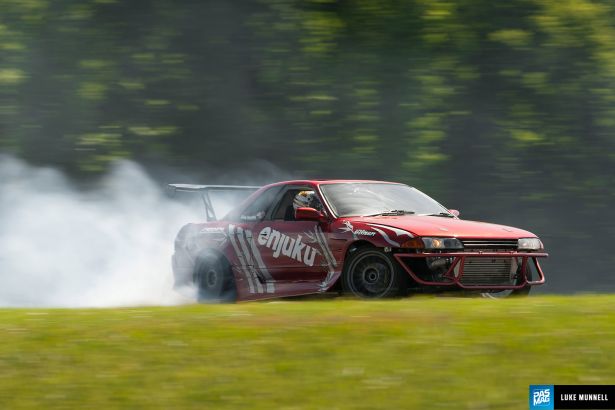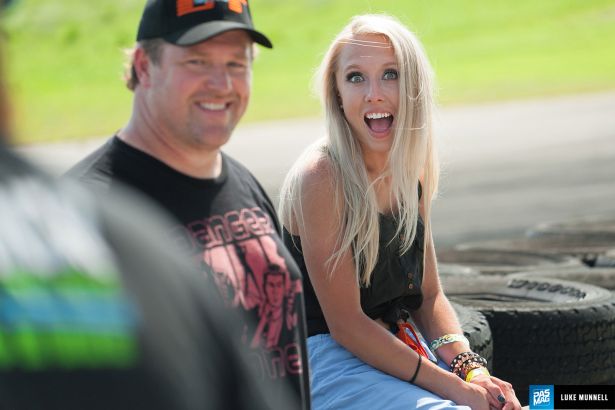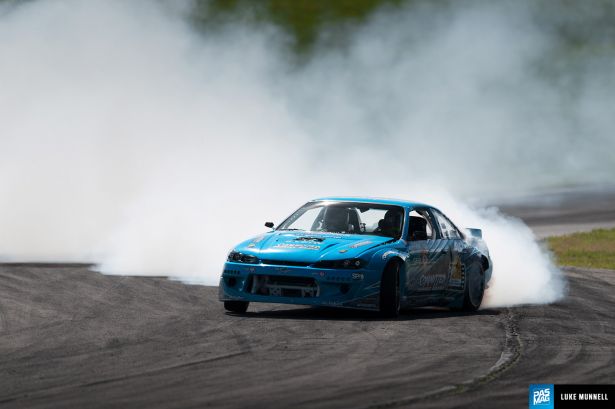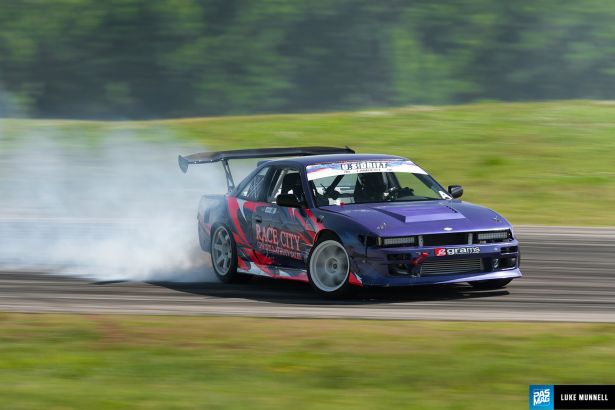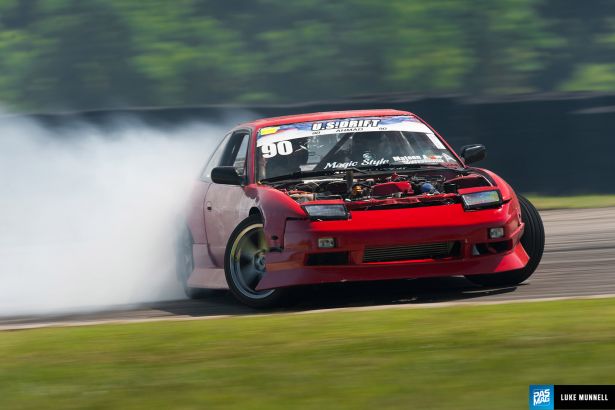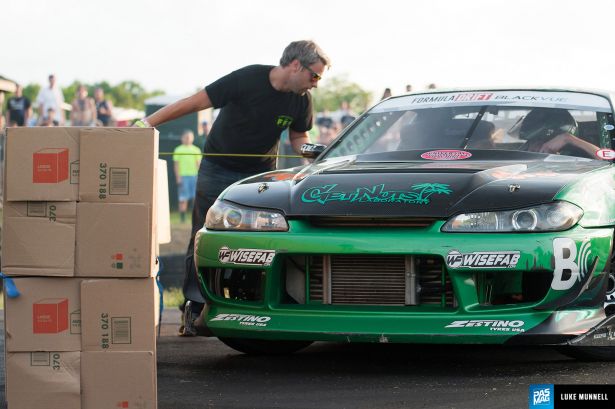 Street Driven Tour's "Drift Mini Games" also returned toward the end of the day, with three crowd-favorites taking place on the Full Course after NASA racing had ended:
? Hard Parking Challenge, where entrants drift toward a wall of boxes and compete for who can come to rest the closest, without contact
? Drift Soccer, in which competitors attempt to drift a tee'd soccer ball into a goal
? 360 Drift, in which competitors connect two turns of the VIR Full Course with 360-degree drifts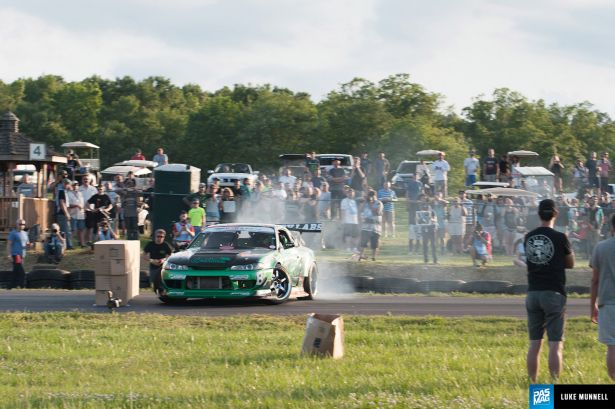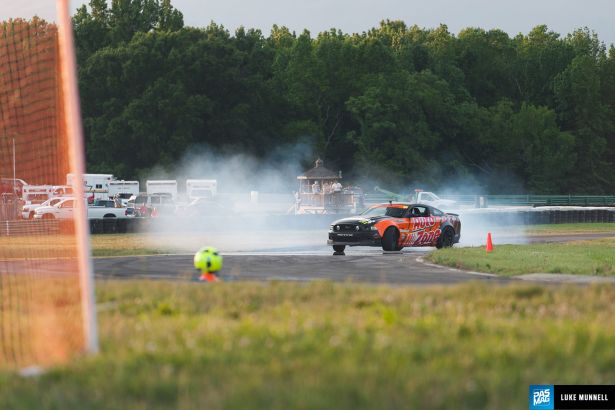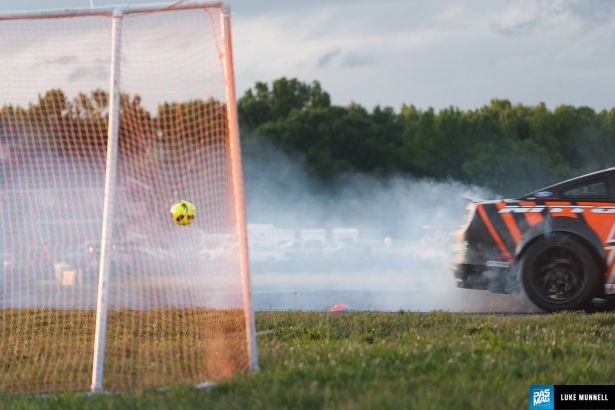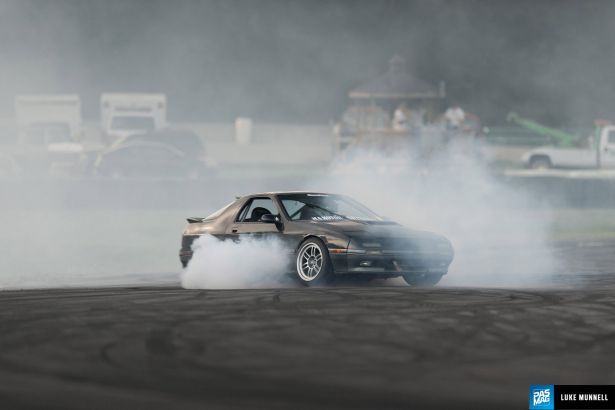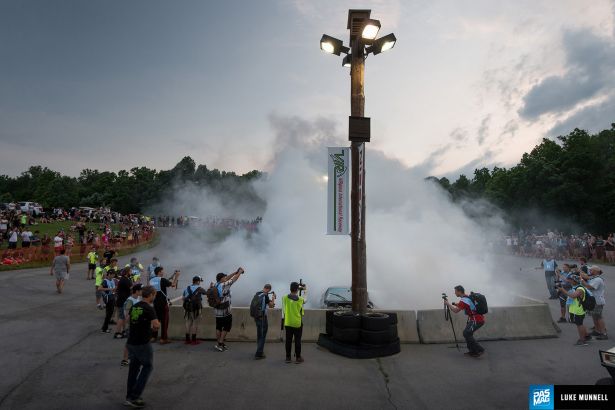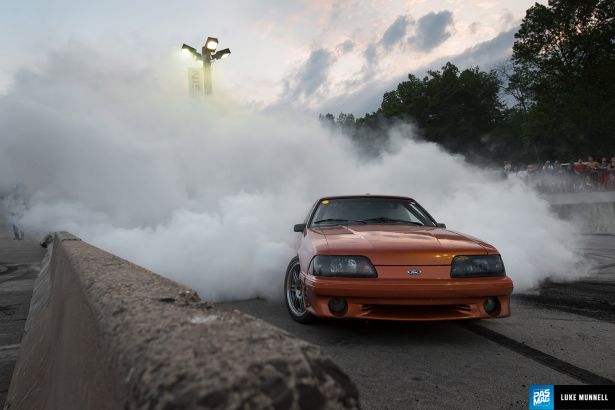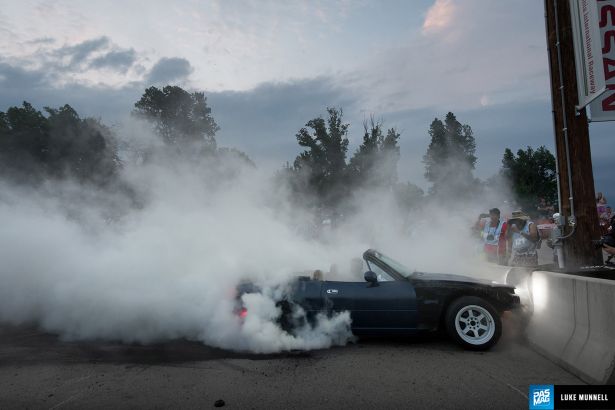 Ending things with a real bang this year was the Tire Massacre, which saw epic burnout after epic burnout, without a single failed attempt. Entrants included everything from Mike Prez's Supra, to a vintage BMW and a Barbie Cart competitor's daily-driven Ford Escort, to no fewer than three Miatas, and even a donut-spinning late-model Ford Mustang.
But the hands-down winner became Trent Doak, the moment his V8-swapped Miata erupted in a blaze of glory after a shift into sixth gear at the end of a big smoker roasted his clutch instead of his tires, and sent chunks of glowing flywheel shooting out from underhood, piercing a fuel line in the process. Lesson learned: Scatter-shields are a good thing. Watching your car nearly burn to the ground … not so much.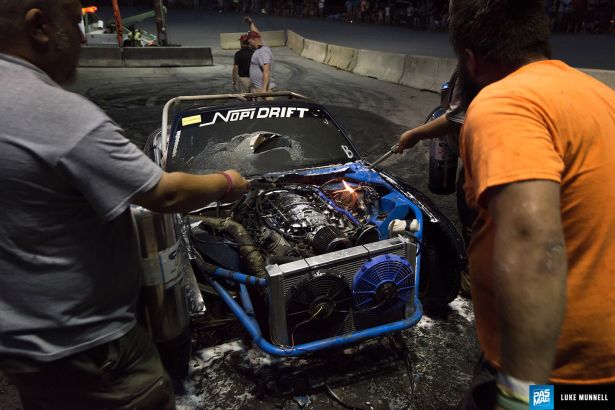 HyperFest may be over (until next year!), but Street Driven Tour continues all summer long, inviting drifters and showgoers to its three remaining U.S. bashes:
? July 29th @ Gateway Motorsports Park in St. Louis, MO
? Sept. 23rd @ Las Vegas Motor Speedway
? Oct. 21st @ Lanier Raceplex in Atlanta, GA
Learn more and get involved here: www.streetdriventour.com.
Contributor: Luke Munnell