Written by Micky Slinger | 15 November 2016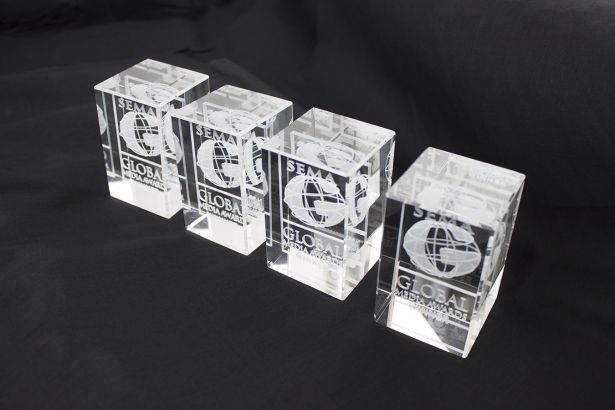 SEMA recognizes that automotive personalization and customization is growing worldwide. Though the appeal of making cars and trucks fit one's lifestyle has strong roots in the United States, this enthusiast attitude is universal—and growing. SEMA introduced the Global Media Award program in 2004 to highlight the wide appeal to enthusiasts on every continent of specialty-equipment products that are on display at the SEMA Show.
----------
Repping Canada for round two of the Global Media Awards
I don't know who you are, but just know I'm thankful for you, whoever you are in the SEMA organization that keeps letting me do this. For the second year in a row, I've been allowed to represent my home country of Canada and pick out products that fit our modification needs. This is an experience I actually look forward to the most at SEMA because of how much I learn about the new products coming down the line. There's nothing I love more than being educated by the people shaping the industry with their inventions and improvements.
So, after ambling through the packed halls of the New Product Showcase area with a scanner to choose my favorite 10 new products, this is my list. Let's go through them all, shall we?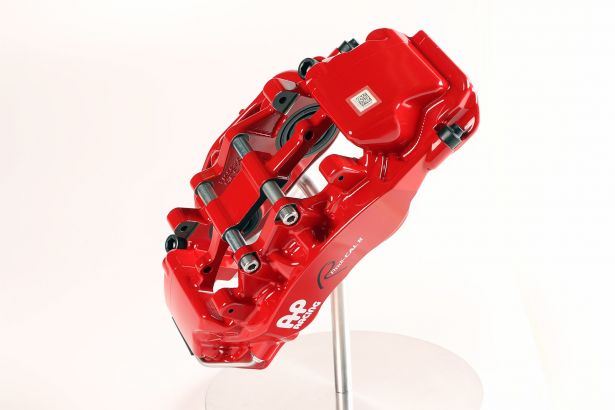 1. AP Racing Radi-CAL II Brake Caliper
AP Racing is a company that I deeply respect for their product development. They don't just produce a part and go, "I mean, yeah, you could probably track this if you wanted," they design something that has trickled down from their race-only applications and provide it to the masses with the kind message of, "Drive this hard because that's how we designed it." AP's first Radi-CAL (fantastic name, by the way) was an absolute game changer. A big brake system that not only outperforms almost every other kit out there, but is also lighter than the OEM system it replaces is unbelievable, and the Radi-CAL II is here to improve in every aspect its predecessor excelled in. www.apracing.com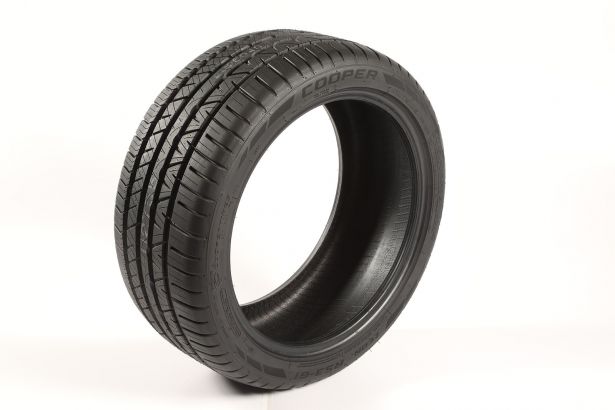 2. Cooper Zeon RS3-G1 Tire
This one actually hit a bit of a personal chord with me. Cooper tire is a company I've never been experienced with, but has always been on my radar. One of their major achievements was developing an ultra-high performance tire with a one-G holding capacity in corners, which instantly became a hit with high-horsepower car owners. Now though, Cooper has taken that technology and crammed it into a true high performance, all-season tire: the Zeon RS3-G1. I've actually been testing this tire out on my daily driven FR-S and it's tackled spirited driving, torrential rain, and even light snow like a champion. This is a tire that can really do it all, and if you're in the market, I highly recommend it! www.coopertire.com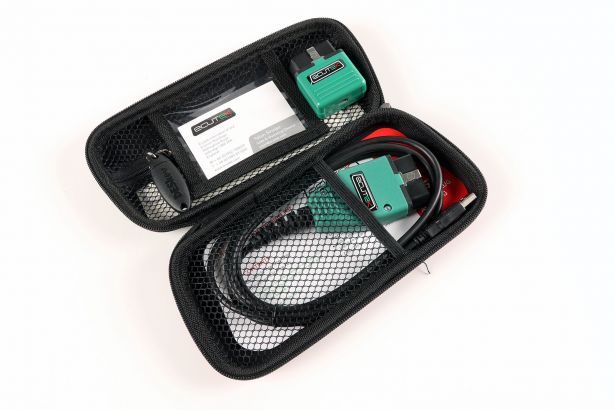 3. EcuTek EVI-BT Interface
EcuTek is becoming more and more synonymous with car tuning, and I believe that's because of how dead-easy it is to use. Plugging into your ODB and venturing through systems to mount a tune can be a little intimidating, but EcuTek has made their system work with just a few clicks. Now, EcuTek has made living with your new tune even easier. Their EVI-BT Bluetooth system teams up with their ECU Connect app (free from the App or Play Store) to give you monitoring and adjustability from your smartphone. Datalogging, map switching, and live adjustment to traction control, boost, and ignition and fuel is just incredible to me. This is a no-brainer for anyone running a tune on their vehicle. www.ecutek.com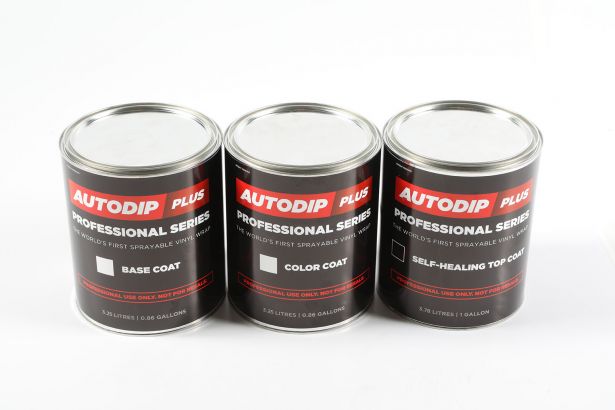 4. Autodip Plus
We've seen quite a few different paint alternative techniques come and go over the years. With the advent of wrap being as popular as it's been, I was doubtful that "dipping" would ever become relevant again as a form of changing your car's appearance. Then Autodip came along. The first time I saw Autodip, I was shocked. They market their product as a "sprayable vinyl wrap," which, with their early product, was spot-on. The new Autodip Plus product though, that's in a different league. The gloss that this "dip" produces matches high quality paint with no doubts. I feel it's surpassed a wrap look-alike. With less prep involved, a faster process, the ability to reverse it in about an hour with no damage, and a lower price tag, I'm actually a little worried for the paint guys out there. www.autodip.com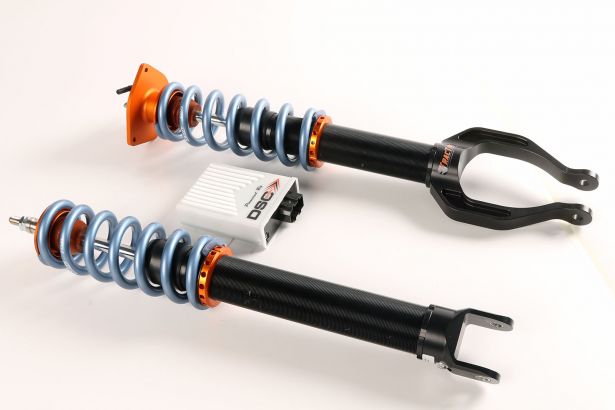 5. DSC Sport Active Suspension
I was having a conversation with Adam (our Associate Editor) about modifying and tuning modern cars, and we got onto the topic of suspension. Let's be honest, no matter the car and its price tag, there's a part of all of us that whispers, "It could be lower." But when you throw coils or bags on a car with adaptive suspension, you lose those driving dynamics. So, is there something out there that retains factory "sport" modes? It turns out that DSC Sport would answer my question at SEMA. The kit pictured here is for an R35 GT-R, and with an optional coilover application, the kit offers plenty of adjustability, while allowing you retain of the OEM active suspension through use of a CAN-integrated system. I'm a huge fan of anything that still lets us fool around with cars, even with the advancements in technology. www.dscsport.com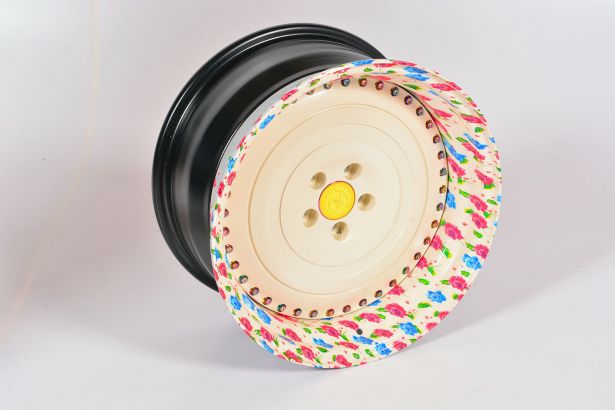 6. VIP Modular VRS-17 Wheel
For a company that's been there and done that before a lot of others have even come up with an itinerary, it's so amazing to see VIP Modular still running the game when it comes to new options to make a set of wheels for their customers that can truly be a one-of-a-kind. Recently, VIP Modular started offering hydro-dipping on the lips of their wheels, and this particular one stopped me right in my tracks. On a smoothie-style wheel (who even makes nice smoothies anymore?) they had dipped the step-lip of the VRS-17 with a floral pattern, which immediately reminded me of my grandmother's fine china. I know for a fact no one is rolling around on actual dinner plates, but I really, really want someone to pull this look off! www.vipmodular.com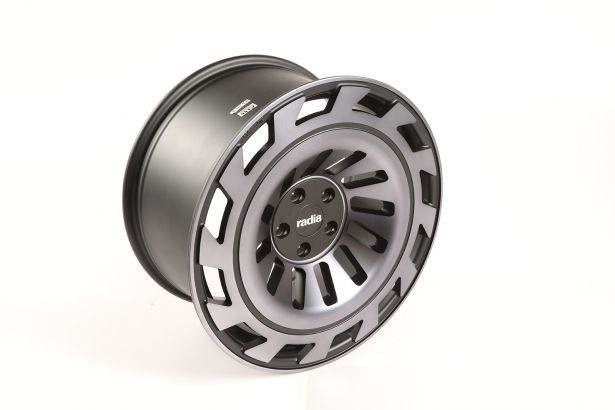 7. Radi8 R8T12 Wheel
Radi8 wheels has had a pretty busy and successful past couple years. Originating in the UK, they've since spread to North America, and most recently, Japan. Growing so far and so fast, you'd have to assume it's because their product is something special – and you'd be absolutely right. Instead of just copying a design that's been done to death, these guys are offering some of the most original designs I've seen in a long time, as well as giving each design a personality and nickname of its own (i.e. "Sarcastic Ninja" and "Mr. Drama Queen"). I didn't pick these wheels because I thought they'd look nice on my car, I picked them because of the complexity of the design – the double turbofan paired with the concave center is killer - and the personality that just naturally emanates from them. If you haven't guessed, I'm already a big fan. www.radi8wheelsusa.com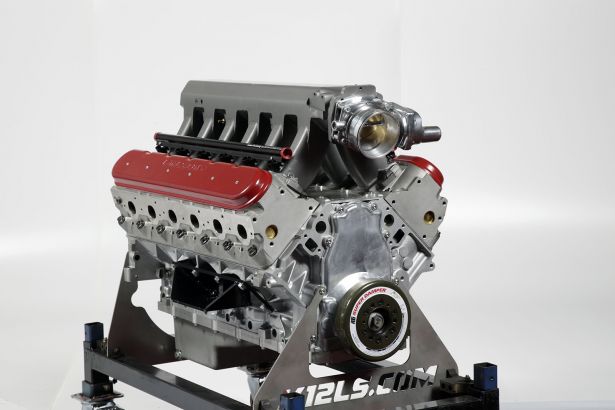 8. V12LS LS12 Engine
One of my favorite things about attending SEMA every year is the pure genius and ingenuity I'm able to be exposed to. This year, the blokes at V12LS made my jaw drop to the floor. While I was out and about shooting pictures and scouting cars, I came across a Camaro behind Ford's outside presence that made me do a 37-take. Sitting pretty in the engine bay and surrounded by header artwork was an engine I couldn't identify. Luckily, the owner was excited telling some others and I tacked onto the conversation. The engine is a custom long block V12 (also available in a turn-key), but all of the internals are Chevy LS engine parts! This fantastic idea was thought up by a couple bright engineers from Australia, who later informed me that their beast could produce over 710 horsepower in pump gas with a mild camshaft. I'm so ready to start seeing these pop up in cars all over the world. www.v12ls.com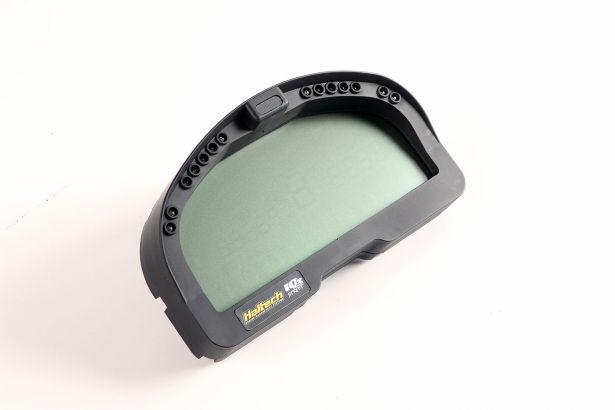 9. Haltech IQ3 Street Display Dash
For the street racer who's packing a lot of heat, or just did a big swap, this is for you; all wrapped up in a compact, technologically advanced package. The Haltech IQ3 Street Display Dash lets you view all the vital data you need quickly and easily, all to your spec over 28 available channels on four user-definable pages. New with this unit is the ability to connect to more than 20 different kinds of EFI systems, which is such a headache-saver! For an agreeable price of $849 USD, I think I have to build something serious, just to have an excuse to put one of these dashes to work. www.haltech.com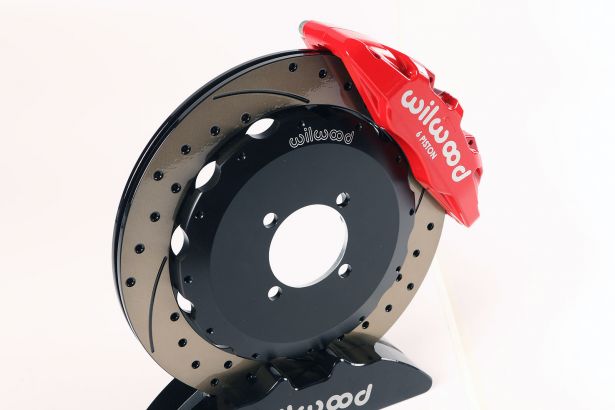 10. Wilwood Dynapro 6A Big Brake Kit
Something you may not know about me is that I was one of the lucky few to be invited on Mazda's MX-5 ND press launch. For six hours, I got to bomb around in a new MX-5, and I completely fell in love. With such a capable platform, I was crossing my fingers for the aftermarket to embrace the little guy. Wilwood is one of the companies that's supported the Miata MX-5 for years, and they've finally launched their big brake upgrade for the ND chassis. Being lighter and more capable than the factory options, these should be on anyone's list who plans to drive their MX-5 as it was meant to be – hard and in the twisties. www.wilwood.com