Written by Mike Tolliver. Photography by Danny Batista | 25 November 2016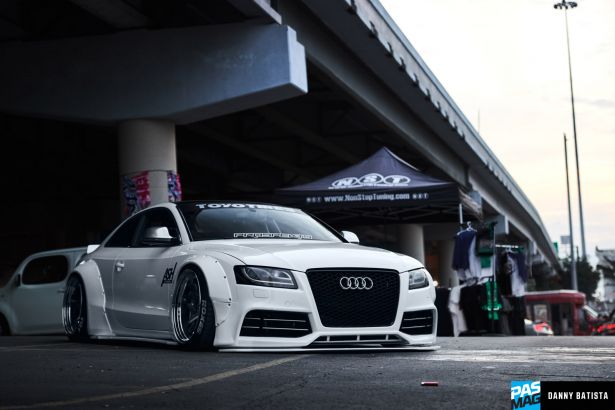 After two years of planning and lots of hurdles, StanceWars finally made a show that wasn't on the West Coast, and it just happened to land in Houston, Texas. How do you take the vibe of a really cool car meet and turn that into a car event? That's what StanceWars is all about. If you've seen the hundreds of videos on YouTube, you get a sense of what they're trying to accomplish: amazing cars, different locations, and just plain fun.
At the event, the Top 100 were spaciously setup underneath the freeway. All the cars that came close to making the cut we're parked off-center, inside the event, along with some VIP in show parking. We definitely took notice of the amazing Toyo Tires Alley with a handful of amazing rides. The vendor and sponsor booth cars were just as hot as the show cars. Later in the day, when the sun started to set, was when the air ride limbo started and prizes and awards were handed out.
StanceWars is coming back November 18th next year. For 2017, StanceWars is going to be making a series across the country, starting out in Las Vegas April 1st, then a three-day party in Seattle with a water park, the fitment event, and something just for the media July 7th to 9th. An internet rumor has it that an East Coast event in September is being planned in secret. Then the tour will finish in Houston, Texas. #pasmag
Visit http://www.stancewars.com for more information.
StanceWars: Houston is featured in the pages of PASMAG #141 Feb/Mar 2017. Click here to order your copy.
Contributors: Mike Tolliver, Danny Batista