Written by Josh Chow. Photos by Drive Marketing Group | 29 March 2016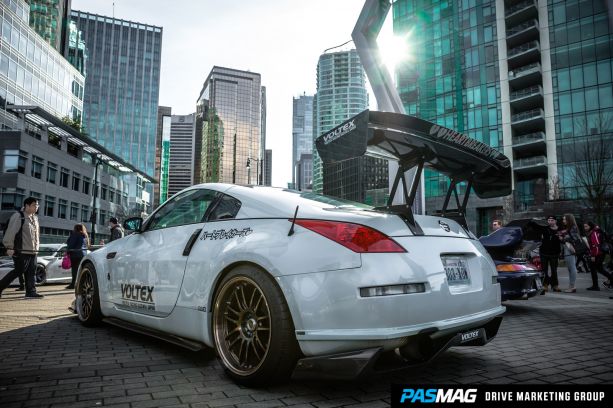 The Vancouver Convention Centre played host to the 96th annual Vancouver International Auto Show on March 23-27, 2016 and 2nd annual Tuner Battlegrounds #TBGLIVE award category competition, thanks to Drive Marketing Group. Here are a few highlights of the Tuner Battlegrounds competitors.
1) Ryan Peabody's 2013 Scion FR-S equipped with a Rocket Bunny body kit.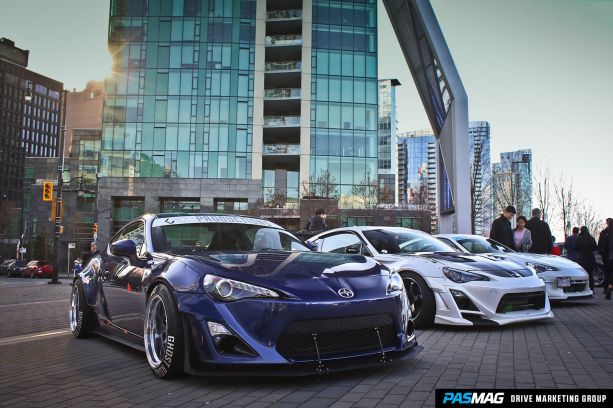 2) Bill Brinkworth (#TBGLIVE award category runner-up) displayed his S30 240Z with custom D-Brinkworth fender flares and spoiler.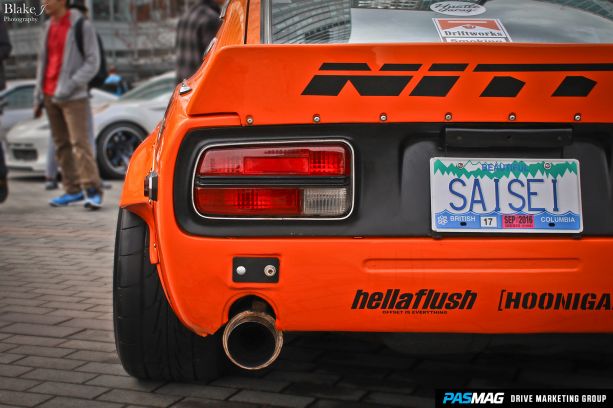 3) Kalson Chan's Exige S is bodystyled with a Lotus GT3 wide body.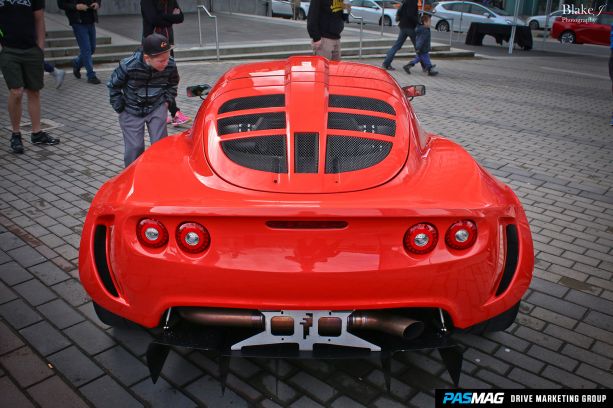 4) Josh Chow (Drive Marketing Group) hands the #TBGLIVE award to Jules Gabriel, winner of the #TBGLIVE award category competition with 57% of the Popular vote!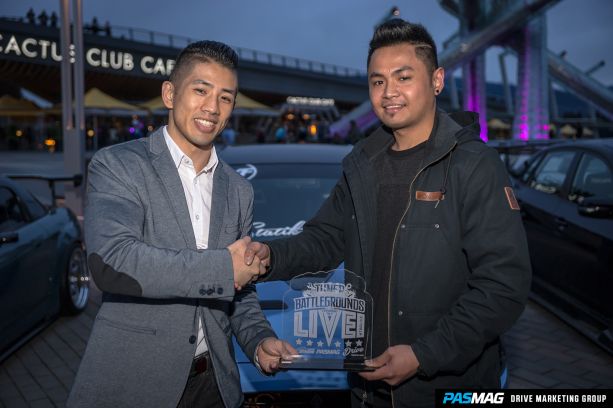 5) Charles Wong's classy Nissan Skyline R34 GT-R.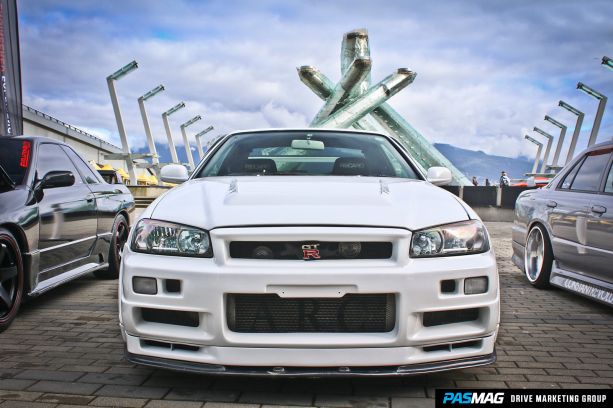 6) Gerald Lee's 2004 Honda S2000 with Yokohama ADVAN livery.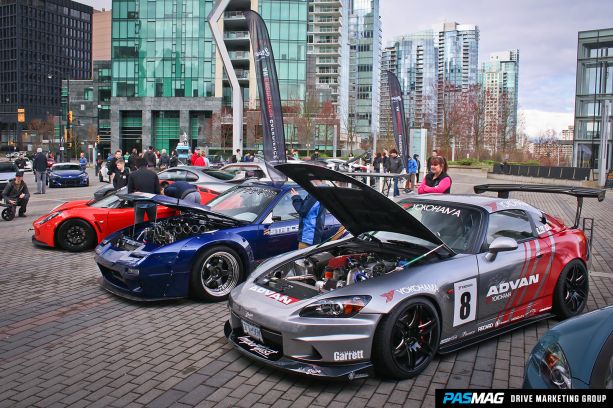 7) A CTS-V 5.7L LS6 V8 engine is swapped into Quinton Chan's 1992 Nissan 240SX.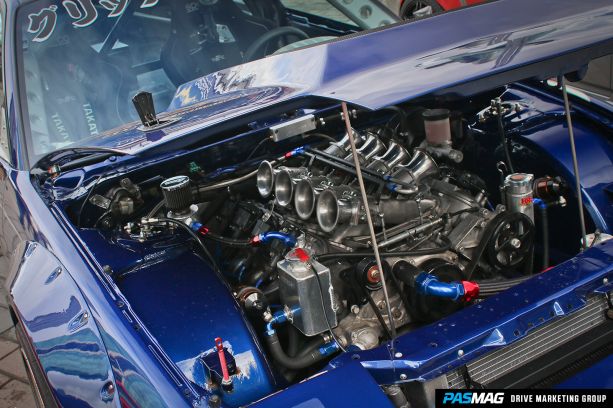 8) Purivit Kasemtaarasomboon styled his 2005 Nissan 350Z with Voltex and Amuse exterior accessories.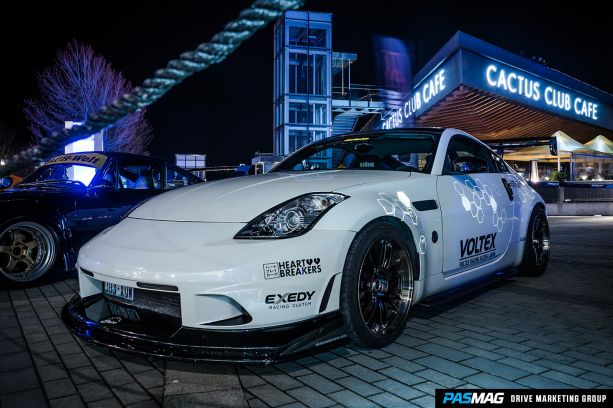 9) The PPG Hypnotic Pearl Mica paint on Nathan Kowalski's 2004 Honda S2000 is quite mesmerizing.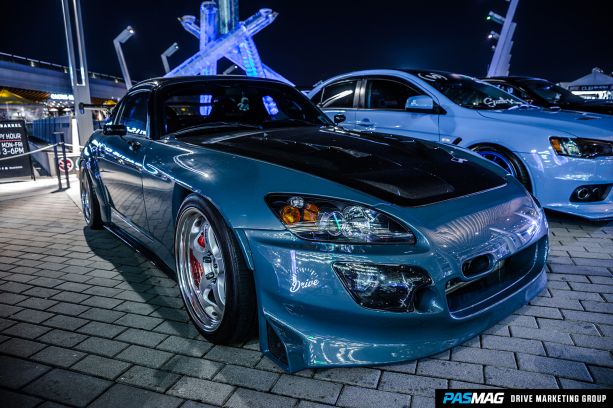 10) Brittany Hinz provides the right amount of TLC on her 1993 Toyota Supra.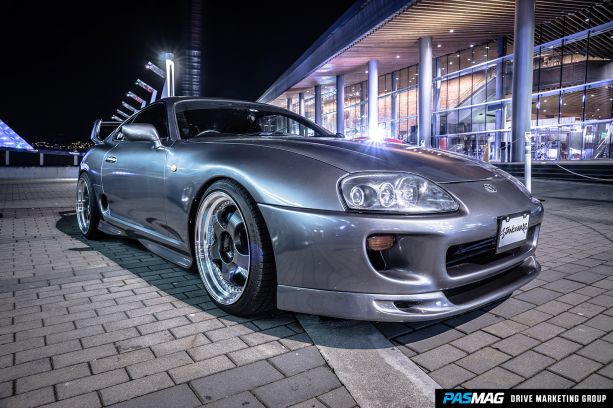 Additional coverage