17 November 2015
For some reason, someone thought it was a good idea to give me, Micky, a fancy badge, a scanner and tell me to vote for products to be awarded. The 10 products you see here are ones that stuck out to me as the best, for one reason or another. Read on to see why they were chosen!
Air Lift Performance
3H Air Suspension System
Air Lift's 3H system is a culmination of three years of testing and development to create a simplified air suspension system that can stand up to daily use in all seasons. Guess what? They succeeded. The 3H can be programmed with up to five preset ride heights and be set up to sense both height and pressure to make adjustments while the vehicle is under load. You can even make it so that when you start your car, it goes to your preferred preset! All of this in an easy-to-install package that can be controlled from a wireless controller, tablet or your smartphone - genius!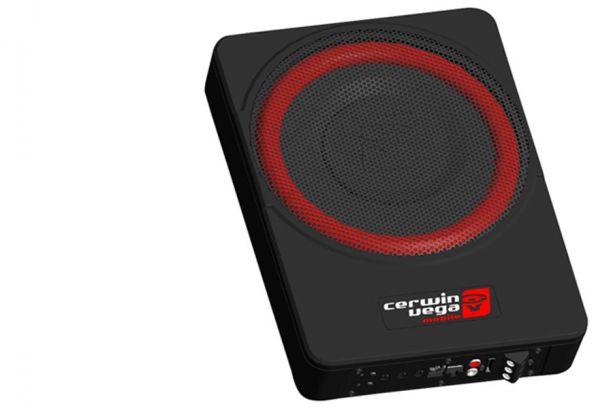 Cerwin-Vega Mobile
VPAS10 Under-seat Powered Subwoofer
Powered subwoofer packages have been on the rise for a while now. Any way that you can take advantage of extra trunk or backseat space to keep your car or truck functional is appreciated to those of us who have daily drivers. Now, under-seat specific applications are coming out, and Cerwin-Vega has the right idea – put a bunch of bass in it! Cerwin's VPAS is one of the only systems on the market that features a 10-inch woofer and fits under a seat, which I'm a huge fan of.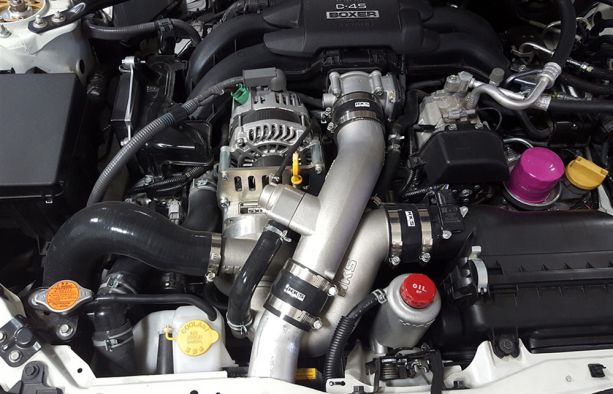 HKS
V3 FR-S/BRZ GT Supercharger Kit
Okay, I have to admit that I knew about this one before coming into the show. A press release hit my inbox about a week prior and I got absolutely stoked. Yes, I own an FR-S, but I picked this kit because of what it delivers. Everything has been revised, nothing is restricted whatsoever and a larger pulley was added, which makes more power, but also makes it more efficient. It also includes tuning software for both 91-octane and E85 – 93 if you ask the dealer nicely. It's the complete package to make the FR-S/BRZ what so many of us wanted right out of the factory.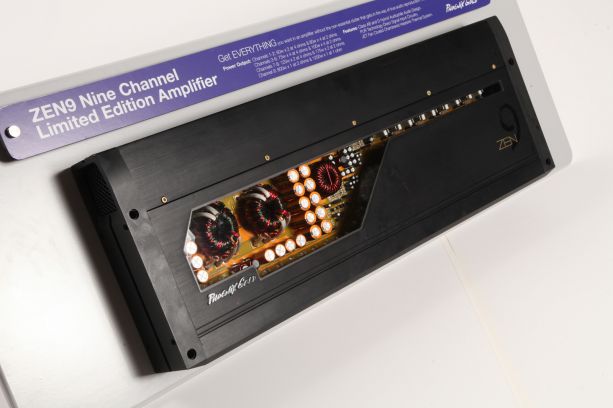 Phoenix Gold
ZEN 9 Amplifier
I actually saw this amp at CES in early 2015 and my mouth hung open. Details were still a bit foggy, but I was assured of a few things: the ZEN 9 will be limited and it will be awesome. Nine channels with varying output ratings from 60 watts by two channels at four ohms, all the way to 1,200 watts by one channel at one ohm, plus a Class-AB and D hybrid design make it the be all and end all amplifier – kind of like "The One" that Phoenix Gold released a few years ago. And would you just look at it? Those are some pretty guts.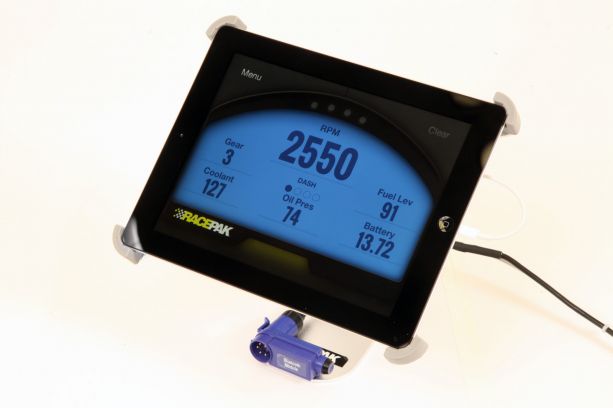 Racepak
Bluetooth Virtual Dash App
No matter what the project is you're working on, I can see this being a great option if you're going the fully custom route. Racepak's new app allows you to stream data from a Racepak dash or data recorder to any IOS device. Once you have the data on your iPhone or iPad, you can then set up to six programmable data channels. If you're looking to do an iPad dash, this may be where you'll want to start looking.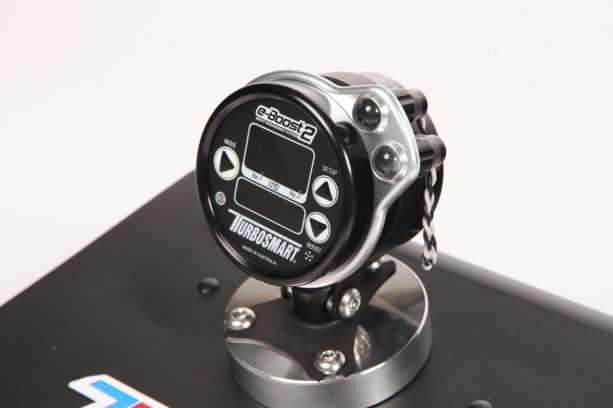 Turbosmart
eBoostHP Electronic Boost Controller
If you can view your built or tuned engine as a busy, bustling office, then Turbosmart's eBoostHP boost controller would be the project manager. It can handle a lot of pressure, 120 PSI in fact, and it even has an auxiliary output to manage methanol or nitrous injection. It comes with all the standard warning lights, but you can also set it up to read your RPMs and act as a shift light. And it's all packed into this little billet housing that looks great. Isn't that rad?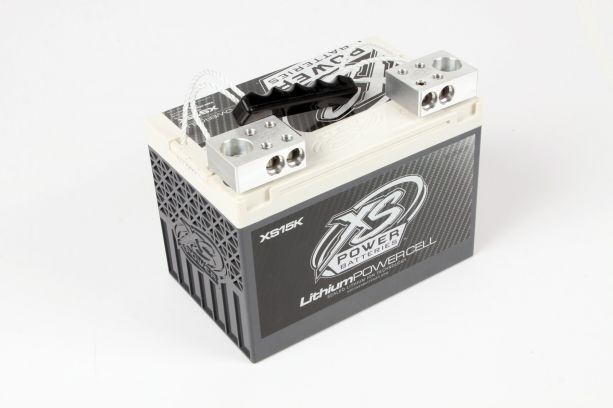 XS Power
XS15K Lithium Power Cell
Kind of like your favorite sci-fi movie, the XS Power XS15K power cell is made better with nanotechnology. With future techno-magic, the XS15K delivers more power and safety in a lithium power cell that can be used on the daily. There's also something called an EMBS (electronic monitoring and balancing system) that actively checks each individual cell to make sure there's always proper balance. It can even be pre-configured to prevent full discharge, so you always have enough energy. Twenty-six AH, 7,500 watts RMS continuous and 15,000 watts burst power – damn.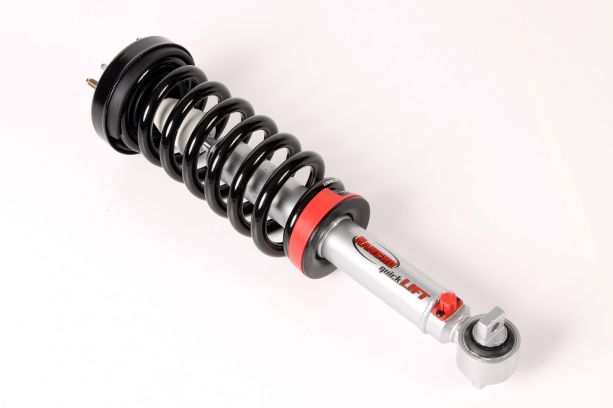 Rancho
quickLIFT Loaded strut assemblies
Changing out your suspension and fiddling with it can be a pain in the ass. I mean, look at the success of air systems. So, when I came across Rancho's quickLIFT Loaded struts, the truck guy in me came out and I thought they were genius. These assemblies are ready to lift and level your truck with everything you need. They are gas charged, clear up to 35-inch tires and feature RS9000 XL nine-position adjustability to suit driving style or terrain. These are easier to install and adjust, and they deliver performance – that's a win in all columns for me.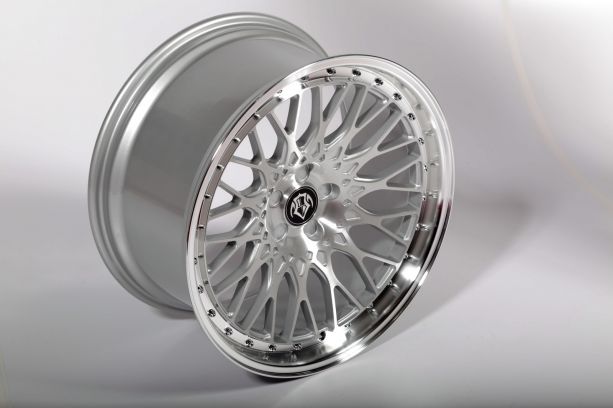 VIP Modular
VRC110 Wheel
Those who know me, know that I'm a huge advocate for real, quality car parts and accessories. The thing that I see being cheaped out on the most would have to be wheels. Hearing about people who buy knock-offs and then run the real center caps make me cringe. This is why I love VIP Modular's VRC line. They're made with a mix of forged alloy elements and VIP's "Technik-cast" forging process. They're great-looking, high-quality wheels from a high-quality manufacturer at a fraction of the cost, and I think that's just awesome.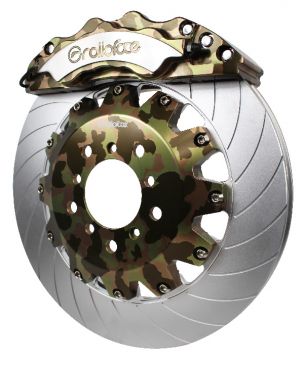 Rolloface
SE Series Big Brake Kit
I'll be completely honest, I picked these because they actually stopped me in my tracks. I don't know if I've seen a brake kit that looks this good. Once I looked into the kit further, I was assured that these ooze performance, as well as style. The SE Series kits are targeted at the "Street Sport" enthusiast that drives aggressively, pushes some power and tracks occasionally. The rotors are oversized two-piece assemblies with forged aluminum calipers that offer eight pistons in the front and six in the rear. These bad boys can be customized in over 300 styles and colors as well.