Written by George Dimitriadis. Photos by DBDRA Russia | 30 September 2015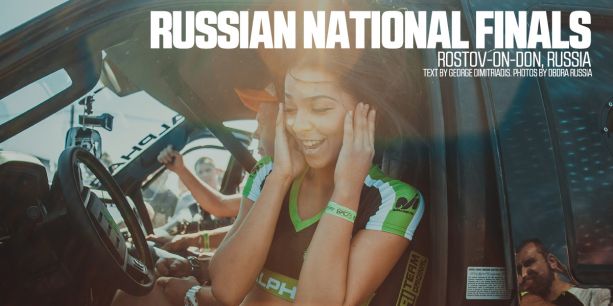 Sunday, September 27th marked the largest Autosound event in the history of Russia. It was the first time that Russia has held a 4X DBDRA event, which is a pretty big deal.
The event was judged by a good friend of mine, who also happens to be one of the most seasoned judges and officials for the DBDRA, Mr. Yiannis Lekkas. He traveled all the way from Greece in order to oversee the judging alongside Russian head judge Alexey Stroganov.
The weekend brought hundreds of competitors to battle it out in multiple formats from dB Drag, Bass Race, EMMA and SPL-Show. An event of this size also had other equally drawing aspects, such as a drift show, sprint slalom event and a car and bike show.
The organizers know that having a well-rounded event with a multitude of things to do is what attracts spectators, which is absolutely correct, as the event attracted over 7,500 visitors.
Some competitors traveled more than 2,300 miles (3,700 kilometers) just to attend and compete to prove who is the loudest. Many world records were set and broken - one of which happened to be Vyacheslav Vigonov of Team Alphard Russia and his Street Trunk world record of 156 dB. To top things off, right after he set the world record, he got down on one knee and proposed to his girlfriend!
Another record was set by Team Stradivari Original with a new European record in Extreme 3+ with a whopping 181.4 dB in their Ford Transit.
Taking a look at the pictures here, you'll see that Russia really knows how to host an event and make it a World Class show.
A special thanks goes to the title sponsor, Alphard Sound Technology, who were in attendance with an army of competition and demo vehicles.
In 2015, the DBDRA became the largest sound off organization in Russia, with more than 30 events spanning the entire country from Vladivostok to Sochi. By the looks of it, 2016 is shaping to be a monstrous year for car audio in Russia. Vodka has been synonymous with Russia forever, but by the looks of it, car audio is going to be a close second!
Contributors: George Dimitriadis, DBDRA Russia