18 January 2016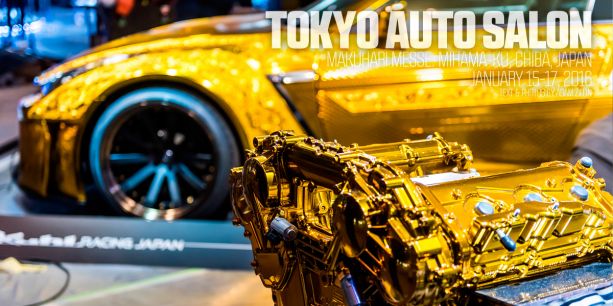 TAS 2016 was a bit of a renaissance for me. It was the 10th consecutive time I'd visited the event since arriving in Japan in 2005. And whilst I wished for things to be totally different, I am glad that much of what I've come to know and love hasn't changed at all, whereas many other things have undergone transformation.
That's not to suggest the Tokyo Auto Salon is stale in any way, but you do get used to the rhythm and tempo of the event after having visited it so many times. The same faces, the same names — all in familiar locations but crucially, in a constant state of flux.
A drastic evolution is what the Japanese scene is going through right now. Yes, there was a deluge of Rocket Bunny and Liberty Walk over-fendered machines present, but that would be taking away from the headline. The 2016 event was exactly what it needed to be. Potent.
Without needing to recount the entire backend of discussions I held with those inside and on the fringes of the industry during my four days there, I can admit that the event highlighted the fact that things in Japan, despite the naysayers, are very much alive and well.
Naturally, the newly released ND Mazda Roadster was quite popular this year, with GReddy/Trust showcasing an early prototype application of a bolt-on turbo kit that is due to go into production in the second half of 2016. Sources we spoke to within Trust claim the kit is good for up to 250 horsepower at the crank, which comes from the 1.5-liter engine, so we can only wonder what the American 2.0-liter will provide.
The overriding theme, echoed by mutual colleagues, was that the Tokyo Auto Salon has become something of a bolt-on festival where true artisanship has been usurped by off-the-shelf approaches taken by the bigger fish in the game. While I don't personally aspire to this view, nor did I see it being predominant from my perspective, it is very true that Japan was, is and will continue to be a plug and play paradise for JDM enthusiasts everywhere. If there was one overarching theme to echo my colleague's sentiments about the show, it would be that ease of use, practicality and instant gains in performance and aesthetics are the go-to trends currently gripping the "scene."
Like the instant gratification tendencies that inhabit our everyday lives, the "Salon" has increasingly taken on the persona of the guy looking to get the most work done with the minimal amount of elbow grease. And, while this is a given with Japanese machinery, it was especially prevalent in the "Eurosphere" segment, with Audi, BMW, Mercedes and even Ferrari, Lamborghini and Maserati tuners looking at over-fender kits, fancy wheels or exhausts and air suspension additions. I expected a show and while we did get one, it certainly felt like there was less craftsmanship on display and more off-the-shelf improvements taking center stage.
I couldn't realistically apply that to everyone in attendance, as the guys at Kuhl Racing really outdid themselves with a completely redone, hand-engraved and gold-colored, 820-horsepower R35 GT-R. This is true artisanship at its finest and the car is simply exquisite. Turns out it took three months solid to engrave. You can have one made too — for half a million bananas.
Speaking of artisanship, my good friend Shoji Inoue of Star Road won an award for his stunning "Aston Green" S30Z concept. The guy makes, builds and tunes the best Fairlady S30Zs on the planet. No contest. Right next door to him in the International Hall though was a Fairlady of a different kind; one that was absolutely torn to shreds by a 200-mph accident, but contained a cage so well built that it is the single biggest reason Daijiro Inada is still alive today. Look that smash-up on YouTube if you haven't seen it.
It would also be amiss for me not to mention a particular fully custom, totally restored, suicide door-equipped, murdered-out 1963 Nissan Cedric on airbag suspension. I think that this car and the "Top Tuner Car" award-winning 13B-powered RE Amemiya Chantez were quite possibly the coolest cars at the show. I joked to the owners of the Cedric how it reminded me of something a Yakuza hitman would drive. They laughed and said, "Check this out." One press of a button swung the rear suicide door open and another push activated the rear seat, which lifted up and out to display the amplifiers for the extensive sound system underneath. "Ah, so that's where they hide the bodies." Simply incredible.
Back in the main halls, it was also satisfying to see the actual manufacturers attending with updated releases fresh from their jaunts at the Tokyo Motor Show in November, 2015. As it were, Toyota, Mazda and Subaru were showing o the FT-1, S-FR, RXVision and BRZ STI concepts to the public.
It appears hyphenated model codes are back in vogue this year, too. Personally speaking, the FT-1 was a non-starter (Toyota stated categorically that they have their own design in the works), but the carbon-fiber-fed S-FR race concept gives hope of further forward momentum for Toyota. Mazda's RX-Vision, despite winning honors for "Top Concept Car" of the show, will probably never look the way it does in the photos. I truly hope I'm wrong.
I can't stress enough that the Tokyo Auto Salon is the best way for any car enthusiast to start the year. If you haven't been to one, you need to start planning today! I'm used to the place, its people and the sheer size and scale of the event, so perhaps my viewpoint is well-seasoned, but that's no excuse for you not to get your asses over here next year!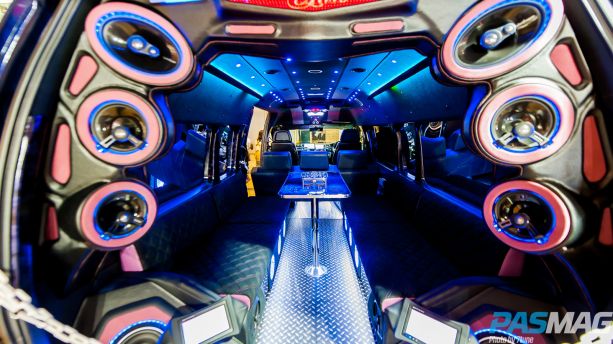 GET THE FULL PICTURE
BOOSTED AND BLOWN UPDATES
FILL 'ER UP
THE LATEST TRENDS, FULL THROTTLE