Written by Brian Eggert | 14 July 2014
Page 1 of 5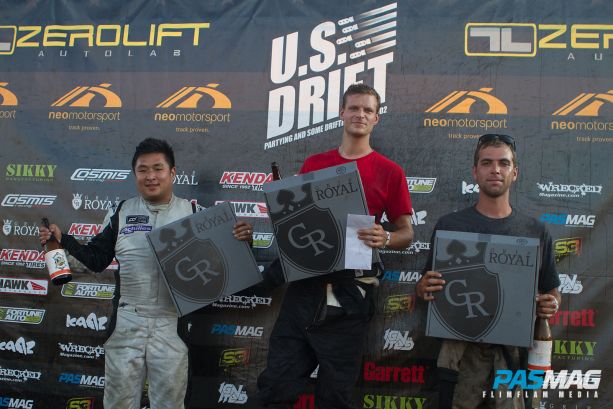 USDrift Round 2 New Jersey Results; Salvatore DiPompo Takes Event Victory
Text by Brian Eggert. Photos by Flim Flam Media
USDrift visited Wall Stadium Speedway for the first time for Round 2 of the 2014 USDrift PRO/AM Series this past Saturday. New Jersey's own Salvatore DiPompo took the inaugural event victory.
Wall Stadium Speedway is no stranger to drifting. The speedway has hosted Formula DRIFT, the North American professional series, since their first season in 2004. This event marked the first time one of the PRO/AM series had held a competition event at the venue.
Sixteen competitors made the trip out to Wall for the event, but mechanical failures would prevent 3 of them from qualifying for the main event. With the field set at 13 competitors (instead of the usual 16), the top 3 qualifying drivers (Stoneback, Angerman, and DiPompo) would receive bye runs for their first matchups ensuring they would progress to the Top 8.
Moving forward to the Top 4, Geoff Stoneback [PA] in his LS powered Nissan 240SX would lead Jared Licklider [PA] in his V8 Mustang.. Stoneback makes a great lead run high on the bank, with his only mistake taking out the clipping point marker at Inner Clip 1. Licklider bobbles on the bank and never seems to recover from his mistake advancing Stoneback to the Final Round and placing Licklider in the Consolation Round.
Next up was Steve Angerman [NJ] in his 1JZ powered Nissan 240SX leading Salvatore DiPompo in his BMW E36. Angerman has a good run through most of the course and runs a shallow line at Outer Zone 3 with DiPompo running a low line on the bank and catching up to Angerman halfway around the course between Outer Zone 2 and Inner Clip 2. DiPompo would now lead Angerman and DiPompo delivers a solid lead run. Angerman makes two mistakes in chase by dropping a tire at Outer Zone 2 and again at Outer Zone 3 sealing his fate and giving DiPompo the win.
Consolation Round has Angerman leading Licklider, with Angerman putting down a great lead run. Licklider ran a low line on the bank and never was able to catch up to Angerman. They switch and Licklider has a good lead run, but Angerman closes the gap between Inner Clip 1 and Outer Zone 2 and never loses ground the rest of the course landing Angerman in Third Place.
Final Round pairs Stoneback against DiPompo with Stoneback leading first. DiPompo straightens on the bank giving Stoneback an early advantage, but it's short lived as Stoneback hits Inner Clip 1 and then spins in Outer Zone 2 giving DiPompo short time to react and the two make contact. DiPompo gets the advantage and the two return to the line. This time DiPompo leads Stoneback and DiPompo throws down a good run and Stoneback is trying his best to apply pressure to the rear of DiPompo's BMW, but it wasn't enough to overcome the spin in his lead run. DiPompo gets his first podium finish and first win in the USDrift series.
"Wall Stadium Speedway proved to be a great new venue for the USDrift PRO/AM Series", said Brian Eggert, Event Director of USDrift. "The chance to use the same track as the Formula DRIFT Professional Series helped add to the excitement and demonstrate that our drivers are capable of running the same track as the top drivers in the country." "We look forward to being able to return to Wall Stadium Speedway next year and hope we can put on an even better show for the fans."
"What an absolute insane week leading up to an amazing weekend. This win wasn't possible without each and every person that supported me," said Salvatore DiPompo, winner of Round 2. "My parents came out to watch for the first time and it could not have been more exciting. …I can't wait till Atlanta."
The 2014 USDrift PRO/AM Series continues with Round 3 taking place at Road Atlanta, in Braselton, GA on August 29-30. For more information please visit: www.usdrift.com. You can also find USDrift on popular social media outlets such as: Facebook www.facebook.com/usdrift, Instagram @usdrift, and Twitter @usdrift.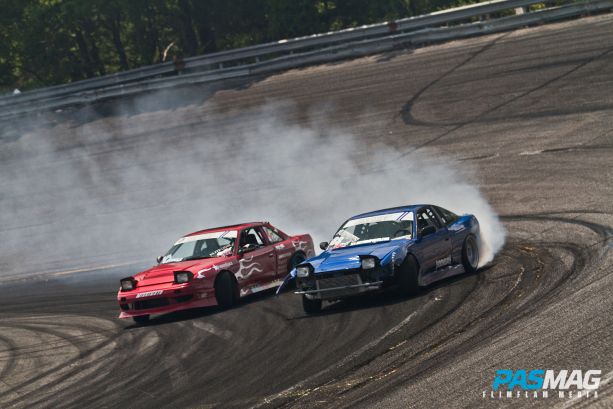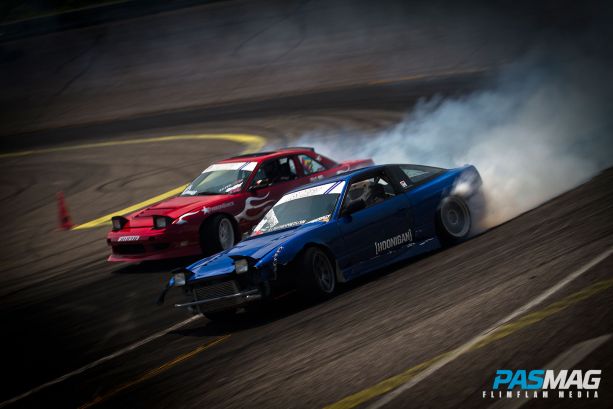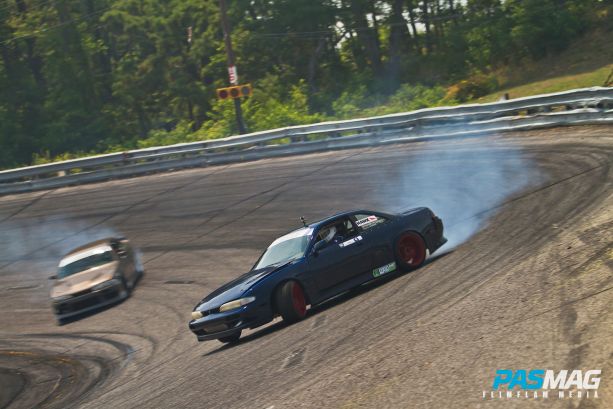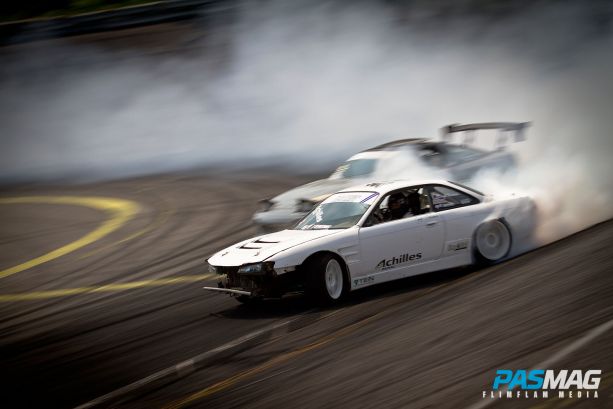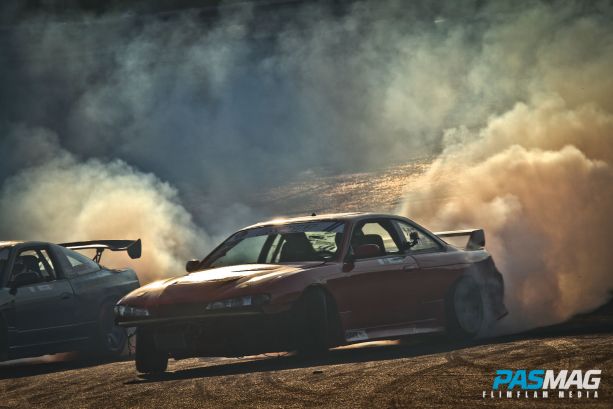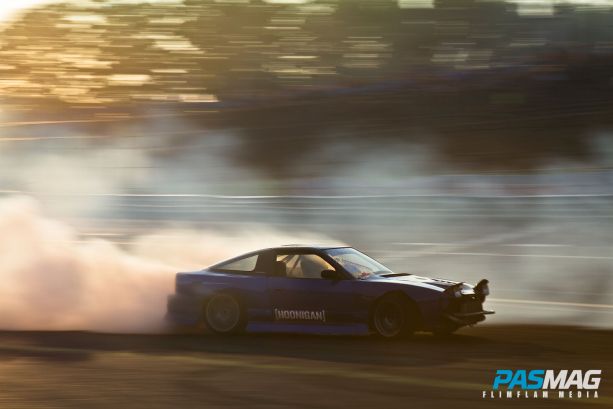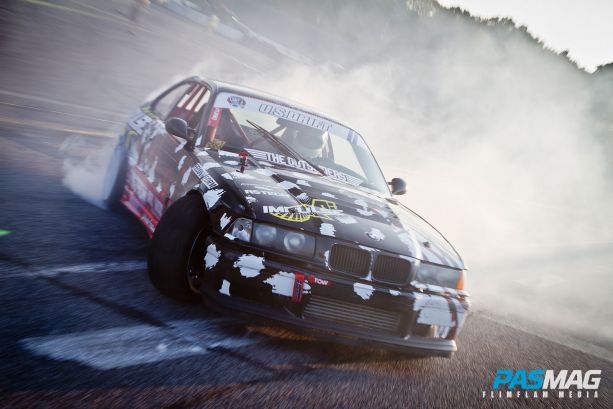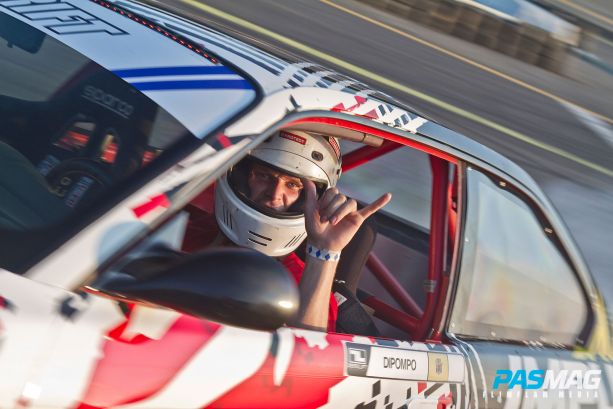 USDrift RD2 Results:
1. Salvatore DiPompo [Cedar Brook, NJ]
2. Geoff Stoneback [Philadelphia, PA]
3. Steve Angerman [English Creek, NJ]
USDrift 2014 Standings After Two Rounds:
1. Salvatore DiPompo [NJ] – 192pts
2. Steve Angerman [NJ] – 183pts
3. Jim Bissey [PA] – 160pts
4. Chris Allen [NJ] – 128pts
5. Troy Manners [PA] – 115pts
6. Reese Marin [PA] – 114pts
7. Geoff Stoneback [PA] – 106pts
8. James Evans [MD] – 103pts
9. David Bellomo [VA] – 95pts
10. Nathaniel Chen [VA] – 93pts
For more information please contact:
USDrift/Lookout, LLC
10307 West Broad Street, #186
Glen Allen, VA 23060
This e-mail address is being protected from spambots. You need JavaScript enabled to view it