28 July 2014
Page 1 of 2
"Combine one part glitz and glamour with sleek design engineering; add in some lovely ladies and you have the recipe for the hottest show in town." Importfest's description of themselves is pretty much perfect in all respects.
Written by Micky Slinger. Photos by Joker Style Studios
You want the hottest rides from the Great White North, the best local vendors flogging their newest gear, a great atmosphere, and some eye candy other than the rides? Well, you should have been at the Metro Toronto Convention Centre in Toronto, Ontario on July 26th because Importfest has it all.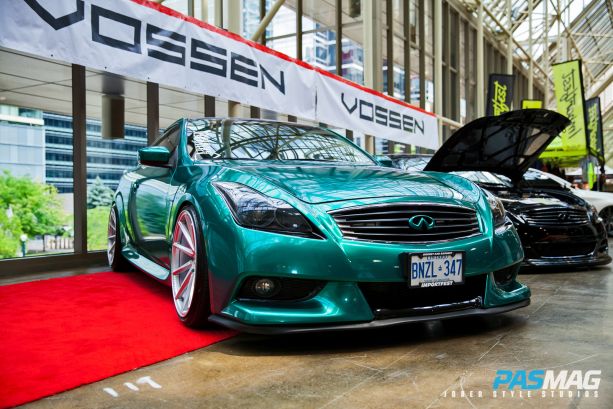 The most important part of Importfest is, of course, the cars. Competitors spend obscene amounts of time building, modifying, tuning, and shining their machines up to be in show condition for Canada's largest representation of the modified automotive lifestyle. To say that the canuck's showed up would be an understatement. The best of the tuning shops and garages from the Greater Toronto Area and beyond killed it this year.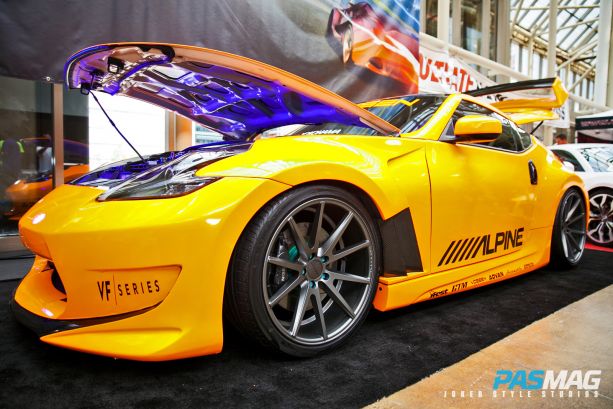 Toronto's local favorite, Nextmod, dominated the show floor. We're pretty sure that the Nextmod crew took at least half the awards for the day and that was deserved. Nextmod's rides were on point and earned them the "Baddest Team" trophy. Not to be left out, Team Granturismo came away with the award for "Baddest Team Results".
A one-of-a-kind car and owner took home the "Biggest and Baddest" trophy, poster, and $1,000 in cash. Paul Tolson and his Lexus GS 400 crushed it in multiple categories, which earned them the highest praise at the end of the day.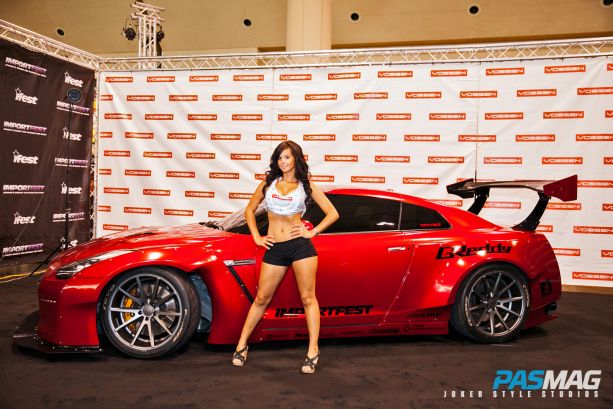 Do you want a room of enthusiasts to pay attention? Just say the words Rocket Bunny. Kei Muira's latest creations were showing and shining in all their glory. The new R35 GT-R and FD RX-7 Rocket Bunny kits were on full display at Importfest and they definitely did their jobs – making everyone drool.
We can't recap Importfest and not comment on the always engaging import model competitions. After the smoke, bikinis, and camera flashes cleared, Megan Powell emerged the winner of Importfest 2014. Congrats, Megan!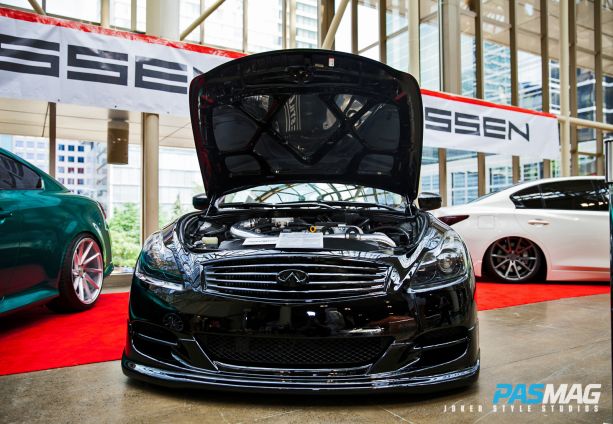 The next time you plan to head up north, make it for around July. Not only will you miss the snow, but you'll also bear witness to the "biggest and baddest" show Canada has to offer. If 2014 has anything to say about what's going on up there, it's that the Canadians know what's up.