Written by PAS Staff | 03 June 2013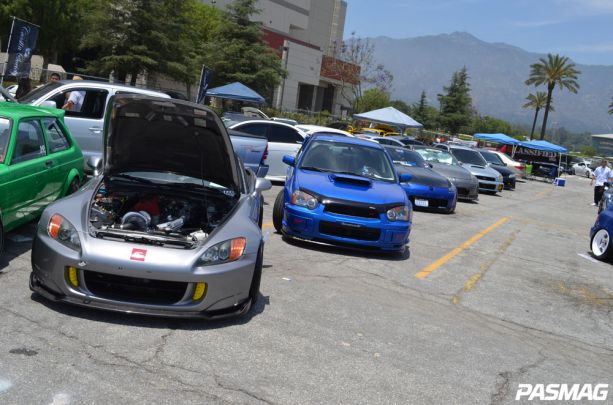 Text by Eric Lopez. Photography by Mario Cruz & Ari Cox)
The 2013 AutoCon tour kicked off in Arcadia, California for its second straight appearance at the beautiful Santa Anita Park. For an event that started four years ago in an underground parking structure, AutoCon has grown to be one of the largest automotive shows in the Southern California scene.
Improvements to layout and roll-in time starts made for a much smoother show than in previous years and in the maze of cars, the lack of space made it near impossible to shoot and admire every one.
Vendors such as R1 Concepts, Toyo Tires, M7 Japan, to Meister Watches talked with fans and represented the So-Cal scene proudly. Long-time import models, Melyssa Grace, Jeri Lee, and Marissa Hiroko added more heat to the 95 degree summer day, making the scorching sun worthwhile.
From high quality cars, models, vendors, and gourmet food trucks, AutoCon definitely has the 'connections' to be one of the top shows of 2013 and we'll be there to follow it every step of the way.