26 July 2012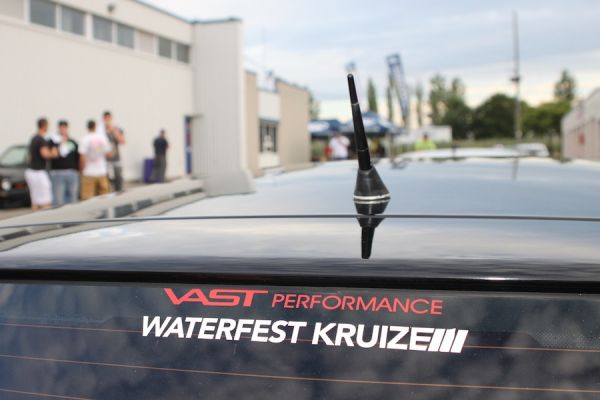 The Waterfest Kruize is the ultimate way to kick off the Waterfest weekend – what we at PASMAG refer to as a coming of age tradition. Pulling into the JRP parking lot around 6 A.M. can be a gruelling experience for some, but for the anxious VW and Audi fans wired on coffee and energy drink, they're ready to burn some gas.

A 500-mile trip – on the other side of the ditch no less – can also be a daunting task. Keeping the 10-car-convoy together while aiming for strategic gas stops and food are all part of the experience. Luckily, JRP supplied a filling breakfast to boost morale and get us ready for the trip.

If you've taken part in the Kruize before, you know that once we pass the border it's an endurance race. You don't want to stray too far behind or take off too far ahead because the reality of finding yourself all alone in the tri-state area – as many of have found themselves in previous years - can be quite the predicament. But, if you're able to display some decent driving skills you will find yourself in the middle of a high-speed photo shoot. Driving through traffic while your partner documents the high-adrenalin experience is what the Kruize is all about. And, when you get there, you realize the 10-hour drive isn't so bad.