18 June 2012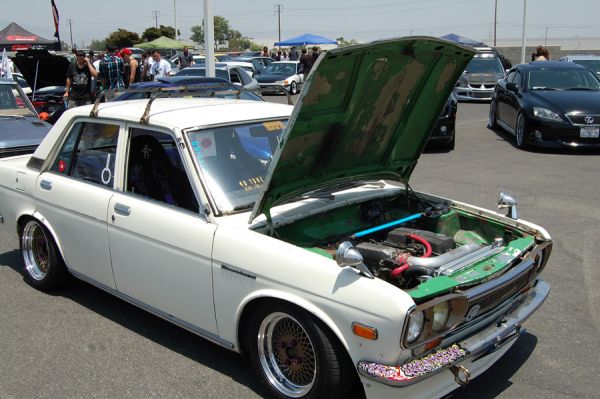 No helicopters, no news media, far from a "Flash Mob", but they say quality overcomes quantity almost always. This was definitely the case at the Subaru of Ontario Event hosted by Geisha Events, Cars4Cancer & Night Motorsport.
From the Model Contest being hosted by the beautiful Melyssa Grace, to the cars ranging from supercars such as the Audi R8 and Nissan R35 GTR, to the super modified 350z's and honda S2k's.  The vintage Datsun Bluebird was just epic!
Congratulations to Marissa Hiroko for winning the Model Contest, and all car category winners were announced on the event page.
With food, music, girls, cars, and the fact that this event was provided to the scene of Southern California for free, it was the recipe for an awesome day, the only complaint was that the weather was just extremely hot. It was 90 degrees outside, with no clouds or trees around to keep us all from getting burnt! Great event nonetheless!
Geisha Events has partnered and is affiliated with many car shops, vendors, car teams, and models around the country. If this is just the start to what they can provide us in Southern California, we look forward to seeing many more events from them as we will continue to provide the coverage.