20 June 2013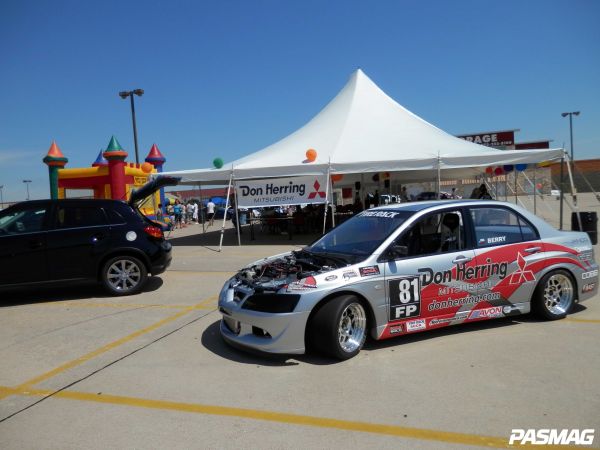 For the fourth year in a row, Don Herring Mitsubishi hosted Mitsubishi Owner's Day at their Irving, TX location on June 8, 2013. Don Herring Mitsubishi is a family owned dealership in the Dallas/Fort Worth area with three locations. Mitsubishi Owner's Day is a time for all Mitsubishi owners to come together and have fun. This is a great community event, and their way of saying "thank you" to fans and owners alike.
This was a family friendly event, where free hot dogs, chips, snow cones, soft drinks, and water were provided during the day. There was a live DJ providing music and entertainment, a face painting artist was on hand, a dunk tank, and several prizes were raffled off. The 2014 Mitsubishi Outlander was unveiled, and drew a lot of attention.
For the Show and Shine portion, prizes were given for various classes Including Classic, Modern, Eclipse, 3000GT, Lancer, Lancer RalliArt, Evo, and furthest distance driven. The "Best in Show" award was presented to Frank Nuñez, and his 3000GT.