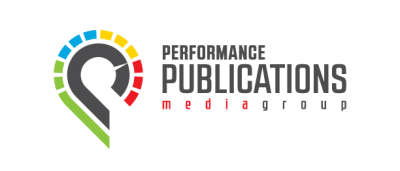 Do you have what it takes to be part of our Team?
The Company
With over 40 years of publishing heritage, the Performance Publications Media Group (PPMG) is one of the leading automotive publishers in North America. With operations in both the United States & Canada, PPMG's portfolio of brands includes PASMAG (Performance Auto & Sound), Tuning Essentials, Ignition Luxury & Performance, The Canadian Automotive Handbook, The Canadian New Car Buyers Guide & Tuner Battlegrounds. Producing thousands of editorial pieces each year, from event programs, activation and reporting, to online shows and special editions, the work never stops in our fast-paced environment.
Job Postings
Senior Sales Associate
Position Summary
PPMG is looking for a motivated self-starter to take on a valuable role in our Sales & Marketing department. As a Senior Sales Associate, you will have the opportunity to sell a full suite of digital and print offerings to new and existing clients. In addition to selling PPMG's flagship products – PASMAG and Ignition Luxury & Performance, you will develop new business though the large variety of custom products. Reporting directly to the Director, Sales & Marketing, this would be a great opportunity to a path in a rewarding career and to gain a valuable experience in the exciting automotive and publishing industries.
Key Responsibilities
The selected candidate's areas of responsibility will include (but are not limited to) the following:
- Help achieve publication sales targets
- New Business Development
- Manage end-to-end experience for a portfolio of clients
- Foster partnerships with manufacturers, distributors and retailers
- Assist in special projects
Qualifications
- A minimum of 3 years of experience selling print and online products.
- Must be proficient in Microsoft Office Suite (Word, Excel, Outlook).
- Experience in using Magazine Manager or other CRM software is an asset.
- Strong knowledge of the automotive industry is preferred.
- Strong knowledge of web-based applications is preferred. They should have some interest in the automotive industry.
Desired Characteristics
- Excellent verbal and written communication skills.
- Strong time management and organizational skills.
- Ability to work in a collaborative, open office environment.
- Strategic and creative thinker.
- Ability to work under tight timelines.
Compensation
Commission based along with base salary commensurate with experience.
Application Deadline
Please forward your cover letter and resume to This e-mail address is being protected from spambots. You need JavaScript enabled to view it

We thank all applicants for their interest in this position, however, only those selected for an interview will be contacted.
***No Phone Calls Please***