Written by and Measurements by Garry Springgay | 25 November 2010
Page 2 of 2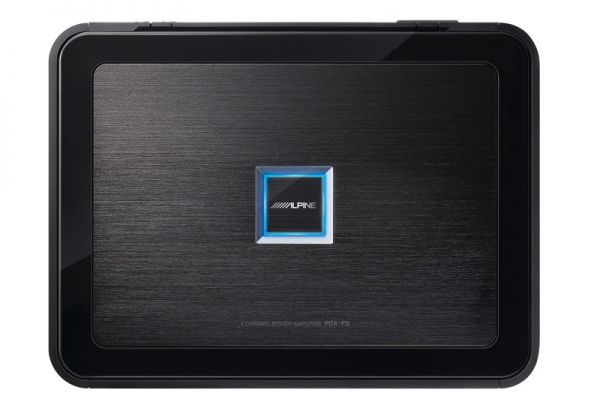 LISTENING / TESTING
While listening to the Alpine PDX-F6 it proved to be very quiet between passages, not even a hint of hiss or Class D buzzing. This is a very musical amp with lots of power and surprising transparency. This could be one of the best sounding Class D amplifiers I've ever heard. This new PDX-F6 from Alpine really surprised me. It sounded excellent in every way. I listened to it for at least 3 solid hours, and try as I might, it never showed me anything that I didn't like. My hat's off to the engineering team that designed the sonics of this amp, great work!
I'm always interested to see if things really measure how they sound, and the Alpine PDX-F6 didn't disappoint. It exceeded all of its published specifications, and although it is rated to produce the same power at 4 or 2 ohms, it actually does make a bit more power when the impedance drops. And for a guy who grew up with Ohm's Law floating around in his head, that just seems like the way things should be.
The Signal to Noise ratio was incredibly good for a Class D amplifier, and so was the stereo separation, and interchannel gain tracking. When Alpine told me this was a true wideband amplifier, I have to admit I was skeptical. But on my test bench I measured an incredible frequency response from 4Hz to over 100,000Hz! This is by far the best frequency response I've ever seen on a Class D amplifier. The major advantage to a full range Class D amplifier is power efficiency, which means cooler running, and less load on your electrical system!
CONCLUSION
I have to admit, as anti-Class D as I usually am, I can't really find anything to gripe about on the Alpine PDX-F6. It's not cheap, and the pre-amp section is a little light on features compared to some of the competition, but then you start listening to it, and you quickly forget those details. The amp sounds fantastic, just sips current compared to my old amps, and looks great. It's small, easy to install and well, it does everything you ask of it. Go listen to one, and see if you can walk out of the store without it.
For more information visit www.alpine-usa.com