Written by Garry Springgay // Photos By: Manufacturers | 06 October 2010
Page 1 of 2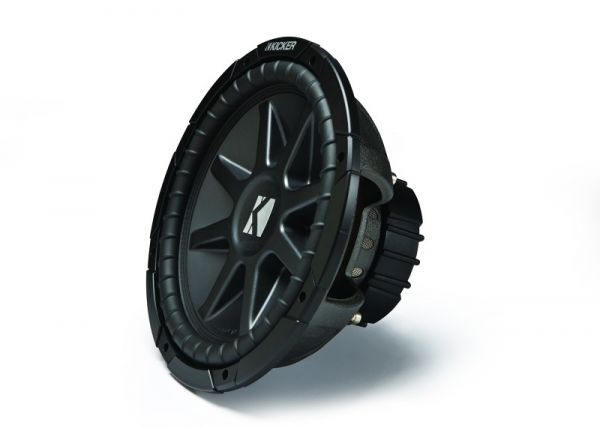 Seems like more people are looking for simple, fast, and straightforward solutions to getting a good performing, reliable subwoofer system in their vehicle. If you don't want to spend the time and energy selecting woofers, choosing an appropriate enclosure size and type, and then designing and building it, there are several companies who have taken all the work out of putting great bass in your car. One of the companies that excels at these types of solution driven products is Kicker. They currently offer many different styles, sizes and configurations of ready to go subwoofer systems, from compact single woofer enclosures to very high performance multi driver systems. A good example of the latter is the $399.95 Kicker DCVR104 subwoofer system. The DCVR104 is a dual 10" woofer design, utilizing a well made and nicely finished vented enclosure.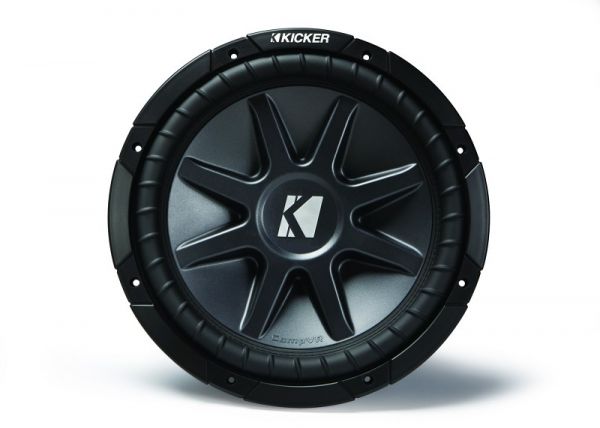 Features
The DCVR104 system's enclosure is made of ¾" MDF, and the front baffle is double thickness for added strength and permits flush mounting the pair of CompVR 10" woofers. The enclosure has a very large diameter (6.875") port which provides maximum flow and eliminates port noise problems. Factory tuned to about 38Hz, the 2 cubic foot enclosure measures about 28.75"W x 14.125"H x 16.6"D and is covered in heavy duty gray carpeting, with the front baffle trimmed out in a carbon-fiber look vinyl with the Kicker logo embroidered in it. Connections are accomplished with a pair of spring loaded, nickel plated terminals mounted near the vent on the end of the cabinet.
The CompVR woofers used in the system are dual voice coil designs, wired in series/parallel for a final nominal impedance of 4 ohms. The woofers use stamped steel vented baskets, Kickers famous SoloKon injection-molded rigid cones, and Santoprene ribbed surrounds. The SoloKon cones are reinforced a full 360° on the back side for maximum strength and rigidity. The surrounds are secured to the edge of the cones with both adhesive and stitching, for maximum reliability under extreme conditions. Underneath the cone, the voice coil is centered and suspended by a poly-cotton linear type spider, with integrated spiral tinsel leads woven into it at 90° intervals. Kicker says this method provides better balance of the moving mass of the driver, and the claim makes sense. The pure copper voice coils are 2" in diameter and wound on Nomex wrapped Kapton formers. Providing the motor strength for each woofer is a 2.7 pound ferrite magnet, measuring 5.25" in diameter. Another interesting feature of the CompVR woofer is a T-cut top magnet plate which improves magnetic field focus for improved linearity and performance at all power levels.
Read on For Full Results