Written by and Measurements by Garry Springgay // Photos by Mark Pereira and Manufacturers | 27 August 2008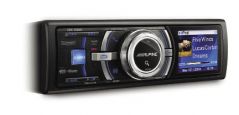 If we look at the history of listening to music as a hobby or as a seriously enjoyable pastime, we have come a long way from listening to a few songs in our living room and then having to flip the record over. Back in the day some of us made our own mix tapes, which gave us an hour or so of non-stop listening, and via the Walkman, some of us took our music to the gym, school, or even camping. Before long, we could play an entire "album" on a CD without interruption, and for some people, the ability to switch songs almost instantly became a habit while listening.

The CD was an overnight success, and about ten years ago, we began converting our CD collections to compressed digital formats, making it easy to take thousands of songs almost anywhere, and accepting the loss of some sound quality as an acceptable tradeoff for convenience. Technology continues to march forward, and now the sales of CDs are diminishing, as more people prefer to simply download a digital file. These days, most of my friends routinely carry a few hundred, if not a few thousand of their favorite songs along with them where ever they go.
I get a lot of good natured ribbing because I still prefer to listen to CDs and yes even vinyl records in my home. I realize I'm in the minority for sure, and thanks to the digital age, the way the vast majority of us listen to our music has taken on a completely different approach.
It stands to reason then, that the equipment we use to play our music on also has to change with the times. To that end, one of the earliest companies to recognize this fact was Alpine Electronics. For several years now they have been producing "CD driveless" Digital Media Receivers for those among us who no longer even own CDs. At the CES show in Las Vegas this January, they debuted three new DMRs including the top of the line iDA-X305, (about $350USD/$349CDN) and of course you know I had to try it out for myself and all of you readers.
COOL FEATURES

When the Alpine iDA-X305 arrived at the test lab, I was delighted to find that Alpine had thoughtfully also included their excellent but pricey ($180USD/$199CDN) KCE-400BT Bluetooth interface. Much the same way as technology has changed the way we experience our music, Bluetooth technology has changed the way I use my phone in my car. After a few months of hands-free Bluetooth bliss, I would not even consider a non-Bluetooth ready source unit anymore!
Powered by Parrot for maximum phone compatibility, the Alpine Bluetooth interface allows you to conduct hands-free calls via the car's sound system. Your phone book is also downloaded to the headunit, and you get full functionality with caller ID, as well as missed, dialed, and received calls. In addition, if you have a Bluetooth media player phone, the KCE-400BT can wirelessly control and stream audio files, allowing you full playback and control via the headunit's front panel.
In addition to being Bluetooth ready, the Alpine iDA-X305 comes fully equipped with a host of features to make your drives more enjoyable. What good is a DMR unless it fully supports the most popular media players? No worries here, because the Alpine iDA-X305 is "Made for iPod, and "Works with iPhone." The iPod adapter cable is included, as is a USB extension cable. You can also simply plug a regular USB drive into the port, and play music directly from it as well.
The unit is satellite radio ready, as well as HD Radio ready, and should you spring for the optional TUA-T550HD tuner, you also have iTunes tagging and multicast support. What is tagging? Simply stated, iTunes tagging makes it easy to discover new music. Whenever you hear a song on you like on HD Radio, you can press a button on the faceplate. This action stores information about the song being played, and it's tagged for preview or purchase in iTunes the next time your iPod is connected to your computer. Cool huh? In terms of control and display features, the Alpine unit comes with a 2.2-inch full color TFT display, which will even display album art. To blend in to your dash, you have the choice of blue or red illumination, and you can customize the display with special wallpapers downloaded from the Alpine website. The Quick Search feature provides fast and easy alphabetized or percentage based searching through your media, and the unit can be controlled via an optional remote control if you are too lazy to use the very well designed double action encoder knob that's front and center in the middle of the faceplate.



CONTROLS AND FUNCTIONS
Alpine has been among the best brands for developing intuitive controls that take a minimum of manual reading to use, and for incorporating the most frequently used functions in a way that minimizes the amount of time you have to take your eyes off the road. Having said that, when you first install and set up the Alpine iDA-X305, you should probably read the owners manual anyway, because it comes on  a CD, and can't be carried in the car for later reference.
The "double action encoder" is large, easy to find without looking, and has a nice feel to it, but I can't say I think it's good looking. Located in the center of the unit, the big silver knob reminds me of the loathsome multifunction controllers found in way too many German cars… BMW and Mercedes in particular. But unlike the troublesome Teutonic tactics the Alpine's knob is intuitive and simple to understand after a very short time.
Stepping through the setup and control functions, I found some very useful tone controls, with independently selectable frequencies for bass and treble, as well as a welcome ability to adjust the "Q" of the bass boost. Each tone control level adjustment has 15 steps, so getting things dialed in should be simple. A nice loudness contour is also selectable, and a high pass filter is included, providing 3 frequencies to choose from, or you can simply leave it off. You can also turn the internal amplifier on and off via the setup menu. Should you desire even more control of your audio, the Alpine iDA-X305 is fully compatible with Alpine's excellent IMPRINT audio processor. A single button press switches the display to a very large clock calendar display, for those of you who don't know what time it is…you will. I also liked the "any button wake up" feature, where touching any button will turn the unit on.
Setting up my Blackberry on the Bluetooth adapter was quick and easy, and it worked the first time. In a few seconds my data was downloaded to the radio, and I was able to fully make and take calls via the headunit. Don't cha love it when stuff just works?
LISTENING

After I got the Alpine iDA-X305 and my favorite iPod hooked up in my listening room's reference system, I sat down to really play with the controls, and listen to the unit. I began with a playlist of good quality recordings from various audiophile CDs, (these are AAC and MP3 files at 320kbits) and did some listening. The iDA-X305 retains the slightly irksome Alpine requirement of having to turn the volume up to about 65% to get useful output out of it, and it takes several rotations of the encoder to get there. It's not a big deal, but just one of those little niggles you have to put up with in daily use. On the upside though, the small increments in volume do provide very precise control and is easy to get used to.

The iPod interface works flawlessly, and the Quick Search feature allows fast access to your tunes. I then switched over to a USB drive with the same songs on it, and the performance was also excellent in terms of search, playback and control. The AM/FM tuner also provided good reception, and performed as good or better than most inside my listening room. It pulled in all the usual local stations with good clarity and low noise.

Sonically, I came away with the impression that the Alpine DMR sounded very good, which may be at least in part due to their selection of a 24 bit Burr-Brown DAC. I did notice I needed a bit of additional gain at my amplifier, which indicated an output voltage lower than what I normally have. Switching to the internal amplifier, the very good sonics continued, although I have to say if you are going to spend the money on a great new head unit, listening to the built in amplifier probably isn't going to do it justice. Alpine uses a very good internal amplifier to be sure, but 18 or 20 watts per channel isn't enough for any hardcore audio enthusiast's ride.

ON THE BENCH

The next morning, I connected the Alpine to my test bench, and measured the actual performance specs. As I suspected, the output voltage was only marginally adequate at 2.2 volts RMS, although the other specifications measured very good to excellent. Great specs elsewhere help, but output voltage is very important, because it allows good signal transfer over the vehicles noisy chassis with a minimum of degradation, and a high signal voltage permits minimal gain required at the amplifier. This provides the best possible noise immunity and dynamic range. I generally won't consider a headunit truly high performance unless it has at least 4 volts of output, but given that most people don't exactly have top notch MP3 file quality anyway, I suppose I can understand Alpines decision to go with a standard output voltage.

The internal amplifier exceeded the CEA-2006 rated power, and the S/N measurements for both the amplified outputs and the preamp outputs also exceeded the rated spec. Distortion at rated power was also very low, and the frequency response, (measured using a 320k/bs AAC track on a USB drive) was reasonably flat as well.
CONCLUSION
If you are the type of person who never wants to see another CD, needs a good sounding headunit with a vast array of convenience features and adjustability, plus a very good Bluetooth interface, you'll like the Alpine iDA-X305 and the separate KCE-400BT."
www.alpine-usa.com
www.alpine-canada.com