Written by and Measurements by Garry Springgay // Photos by Mark Pereira and Manufacturers | 27 August 2008
Page 1 of 2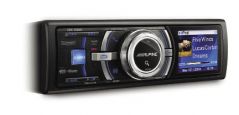 If we look at the history of listening to music as a hobby or as a seriously enjoyable pastime, we have come a long way from listening to a few songs in our living room and then having to flip the record over. Back in the day some of us made our own mix tapes, which gave us an hour or so of non-stop listening, and via the Walkman, some of us took our music to the gym, school, or even camping. Before long, we could play an entire "album" on a CD without interruption, and for some people, the ability to switch songs almost instantly became a habit while listening.

The CD was an overnight success, and about ten years ago, we began converting our CD collections to compressed digital formats, making it easy to take thousands of songs almost anywhere, and accepting the loss of some sound quality as an acceptable tradeoff for convenience. Technology continues to march forward, and now the sales of CDs are diminishing, as more people prefer to simply download a digital file. These days, most of my friends routinely carry a few hundred, if not a few thousand of their favorite songs along with them where ever they go.
I get a lot of good natured ribbing because I still prefer to listen to CDs and yes even vinyl records in my home. I realize I'm in the minority for sure, and thanks to the digital age, the way the vast majority of us listen to our music has taken on a completely different approach.
It stands to reason then, that the equipment we use to play our music on also has to change with the times. To that end, one of the earliest companies to recognize this fact was Alpine Electronics. For several years now they have been producing "CD driveless" Digital Media Receivers for those among us who no longer even own CDs. At the CES show in Las Vegas this January, they debuted three new DMRs including the top of the line iDA-X305, (about $350USD/$349CDN) and of course you know I had to try it out for myself and all of you readers.
COOL FEATURES

When the Alpine iDA-X305 arrived at the test lab, I was delighted to find that Alpine had thoughtfully also included their excellent but pricey ($180USD/$199CDN) KCE-400BT Bluetooth interface. Much the same way as technology has changed the way we experience our music, Bluetooth technology has changed the way I use my phone in my car. After a few months of hands-free Bluetooth bliss, I would not even consider a non-Bluetooth ready source unit anymore!
Powered by Parrot for maximum phone compatibility, the Alpine Bluetooth interface allows you to conduct hands-free calls via the car's sound system. Your phone book is also downloaded to the headunit, and you get full functionality with caller ID, as well as missed, dialed, and received calls. In addition, if you have a Bluetooth media player phone, the KCE-400BT can wirelessly control and stream audio files, allowing you full playback and control via the headunit's front panel.
In addition to being Bluetooth ready, the Alpine iDA-X305 comes fully equipped with a host of features to make your drives more enjoyable. What good is a DMR unless it fully supports the most popular media players? No worries here, because the Alpine iDA-X305 is "Made for iPod, and "Works with iPhone." The iPod adapter cable is included, as is a USB extension cable. You can also simply plug a regular USB drive into the port, and play music directly from it as well.
The unit is satellite radio ready, as well as HD Radio ready, and should you spring for the optional TUA-T550HD tuner, you also have iTunes tagging and multicast support. What is tagging? Simply stated, iTunes tagging makes it easy to discover new music. Whenever you hear a song on you like on HD Radio, you can press a button on the faceplate. This action stores information about the song being played, and it's tagged for preview or purchase in iTunes the next time your iPod is connected to your computer. Cool huh? In terms of control and display features, the Alpine unit comes with a 2.2-inch full color TFT display, which will even display album art. To blend in to your dash, you have the choice of blue or red illumination, and you can customize the display with special wallpapers downloaded from the Alpine website. The Quick Search feature provides fast and easy alphabetized or percentage based searching through your media, and the unit can be controlled via an optional remote control if you are too lazy to use the very well designed double action encoder knob that's front and center in the middle of the faceplate.