Written by Garry Springgay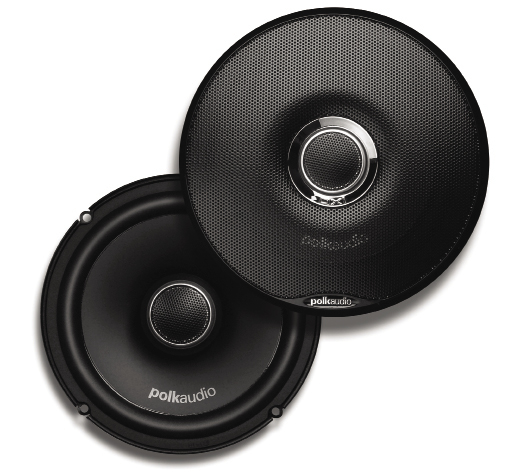 f you're a regular reader of this magazine, you've probably learned by now that one of the best ways to improve the sound of your factory system is to replace the OEM loudspeakers, which are almost always rubbish. This approach to upgrading a factory system not only provides you with the most bang for the buck, but it also gives you something to build upon as you continue the upgrading process.
The loudspeaker experts at Polk have developed the DXi line of loudspeakers. Rugged enough to go in almost any application, and fully marine use rated, the DXi systems offer great performance at very reasonable prices. The DXi full range systems are available in component or coaxial versions, and come in a variety of popular shapes and sizes. For this review, we're going to look at the DXi650's, a 100 watt 6.5"/6.75" coaxial system, which sells for around a hundred bucks a pair in the USA.
DESIGN
The Polk DXi650's feature a clean contemporary style, and come complete with classy looking grilles, as well as special adapter mounting rings that allow fitment in a wide variety of vehicles. And because each DXi speaker is subjected to ASTM (American Society for Testing and Materials) marine use standards, you can be confident these speakers are going to withstand the rigors of automotive or marine applications. For example, during the reliability testing, the DXi speakers are subjected to hundreds of hours of salt fog, temperature extremes, and ultraviolet light. These extreme tests quickly find any weakness or deficiency in the design or materials of the product, and the Polk DXi speakers have passed all the tests successfully. This tells you that you're buying a product that has been engineered with high quality materials, and it will go the distance in your ride.
But the most reliable speaker in the world isn't worth a hoot if it doesn't sound good, so the same sort of fanatical attention to detail goes into the sonic performance of the product as well. Back in 1988, Polk began working with engineers at Johns Hopkins University on the development of a Full Field Heterodyning Laser Interferometer system. In layman's terms, this piece of equipment allows an engineer to actually see the entire vibrating surface of a speaker as it is operating, on a molecular level. As they learned what was happening to the cone motion, and the sound waves emanating from the cone, they could develop new materials, shapes and techniques to produce speakers with much less distortion and less coloration in the response curve. Polk calls this process Dynamic Balance.
From the Dynamic Balance driver technology, to the polymer/mica composite cones, to the implementation of high and low pass filter networks even on a coaxial speaker, these systems are designed to sound great. The technical aspects of the speaker are optimized using an advanced Klippel analyzer to ensure maximum and consistent performance. The 1" tweeter dome uses a blend of silk and polymer, and a neodymium magnet provides the magnetic energy for smooth high frequency output. The tweeter is also made to swivel on its axis to allow better aiming of the high frequency information, and to compensate somewhat for less than ideal speaker locations. The speaker basket is stamped steel, for high strength and low cost, and has a mounting depth of only 2", so they'll fit almost anywhere.
Read on for Full Results
LISTENING
I don't expect too much from a $100 pair of coaxials. But in this case, the low price of the DXi650 system didn't keep it from impressing me with it's performance. The DXi650's have a very smooth, pleasant sound, and are quite sensitive so they don't need a big amplifier to play really loud. The bottom end was warm and fat sounding, with a natural and realistic sounding midrange. Male or female vocals had good natural timbre and intelligibility. Difficult to reproduce solo instruments like sax, acoustic guitar and grand piano came through with excellent clarity and resonance. The top end is very polite, with no trace of harshness or sibilance, and maybe in some cases, just a bit too subdued for some tastes. If you prefer your music with a bit more top end detail and presence, you may find yourself bumping up the treble control a click or two with the DXi650's. And personally, I find that a much better tradeoff than a tweeter that's overbearing and harsh, that gives you listening fatigue in just a short period. Overall, after several hours of listening to all kinds of music, I found the sonic performance of the DXi650's to be very good, and a bit surprising when you consider the low cost.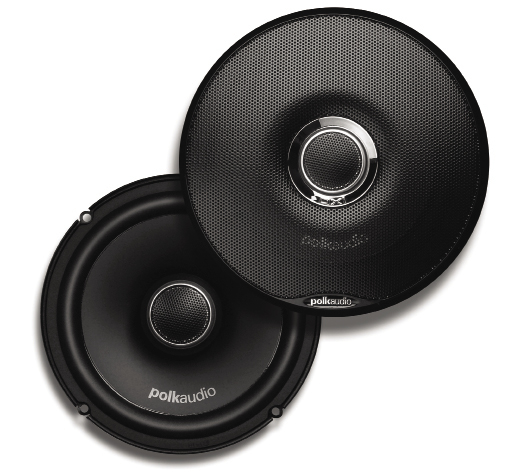 TECHNICAL MEASUREMENTS
After I'd completed the listening session, I moved the system into my loudspeaker measurement room, and measured the on-axis frequency response. As with other Polk systems I've measured previously, the DXi650 system is quite flat, with a small dip around 8500Hz. I then measured the impedance response of the system and got a very typical type of impedance curve for the system with a minimum impedance of around 3 ohms.
CONCLUSION
If you are considering upgrading your OEM speakers, or maybe you are just looking for a high value, very good sounding system that is built to last, the Polk Audio DXi650's or any of the other Polk Audio DXi series of speakers should be high on your list of products to audition.
For more visit www.polkaudio.com