Written by Garry Springgay
Page 2 of 2
PEFORMANCE/BENCH MEASUREMENTS
The next morning I began the process of doing all the technical measurements and tests on the test bench. As I suspected from looking at the internal bits and from listening to it, the amp is capable of making a ton of power. It's no wonder that American Bass is very competitive in the SPL wars, this amp makes well over 4700 watts into 1 ohm. That's over 6 horsepower! And while big power is the main claim to fame of the VFL-500.1, the amp still performed well in all the tests. It has typical Class-D signal to noise specs, and exceptionally good efficiency, actually better than 90% at full power into either 4 or 2 ohms. Frequency response was very good, and the filters did exactly what you'd expect. Even THD at 1 watt was under 0.1%, which is unusual for an amp with this much power.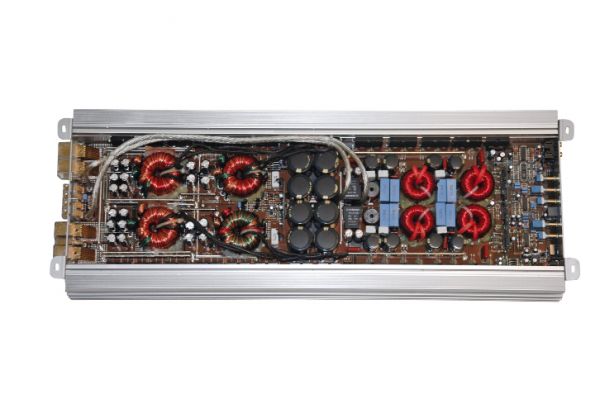 CONCLUSION
This is the first large American Bass amp I've tested in a couple of years, and I have to say I came away quite impressed. The VFL-500.1 is well made, and should be very reliable. But the real joy of owning an amp like this is the same as having a car with about 800 horsepower. You may never need or use it all, but just knowing it's there, waiting to be unleashed, tempting you to crank it up… VFL, indeed! Priced at $2,400 this monster amp is worth a look for all you power junkies. Contact American Bass at www.americanbassusa.com to find a dealer near you.
for more visit www.americanbass.com
Want to Read More?
Click Below for Full Digital Issue!