Written by Alpine USA | 01 October 2010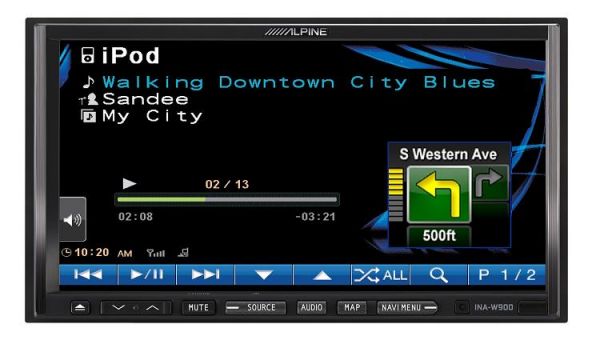 You know that a navigation system will save you time during your drive.  But did you know it can also save you money?  Alpine is offering huge savings now on the INA-W900BT all in one navigation/audio/video/Bluetooth® system!
From now until Nov. 30, 2010, get the INA-W900BT for only $999.95, which is an instant savings of $150!*   The INA-W900BT's navigation features include a 7-inch screen, 6 million points of interest, and unique GuideView Window™ that provides a picture-in-picture view of your next navigation maneuver while you're on an audio screen.   Entertainment features include playback of iPod®/iPhone® music, iPod video, plus CD and DVD.   Bluetooth hands-free calling capabilities round out this system, making it the base for all of your entertainment and information needs.
*Offer available only in the U.S. at participating authorized Alpine retailers, for a limited time, and subject to change without notice. This offer is valid only for new purchases made between October 1, 2010 and November 30, 2010 through an authorized Alpine retailer.  Visit your local authorized Alpine retailer for more details or visit www.alpine-usa.com/product/view/ina-w900bt/