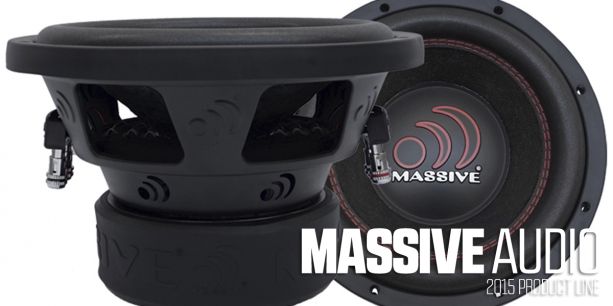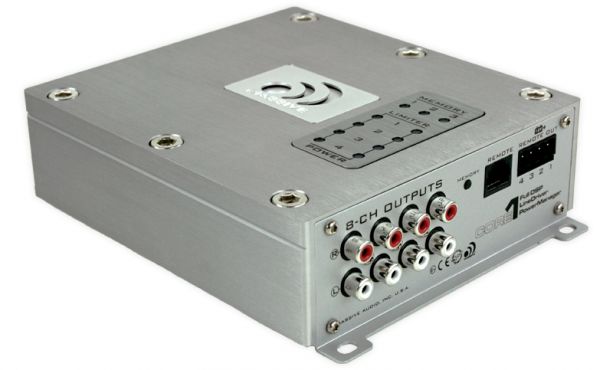 DSP PROCESSORS
CORE-1 // Smart DSP Line Driver & Power Manager
Massive Audio's Masterpiece! This sophisticated DSP with custom software written by Massive engineers runs on Windows™ and allows for full audio control for precise acoustics. State of the art 56-bit double precision signal processing and 24-bit resolution ADC/DACs program the 8 channels in and out. The power management feature auto shuts down amplifiers that lack sufficient power. Under dash remote included. Bluetooth streaming with optional dongle.
MSRP: $599.95
www.massiveaudio.com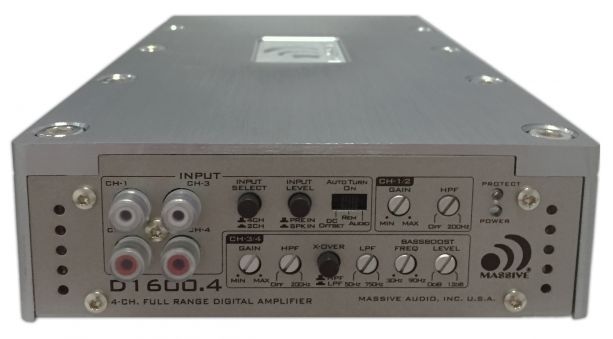 AMPLIFERS
D1600.4 // Full Range 300w x 4 Digital Amplifier
This Massive amplifier is tiny for its muscle at 2" x 6.5" x 12". It is CEA compliant and puts out a whopping 1600 Watts RMS of efficient digital power. Auto/On RCA inputs with 6v DC off set sensing, Adjustable EQ gain 0-12dB @ 30 – 90Hz, 12dB X-over, and >85% efficiency.
MSRP: $599.95
www.massiveaudio.com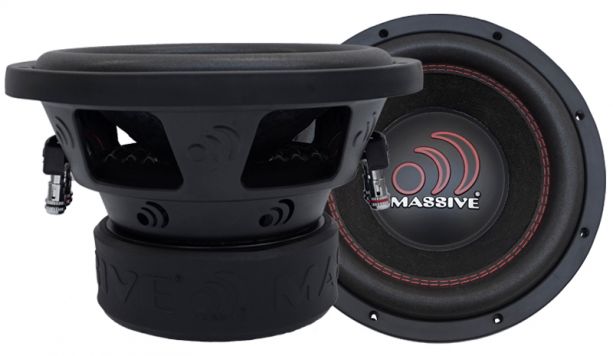 SUBWOOFERS
GTX124 // Dual 4 Ohm 1400 Watt Subwoofer
This Massive subwoofer has been a huge hit for the company in 2015. With 1400w Max power, 120oz double stacked magnets, 2.5" 4 layer dual voice coils and UV treated non-pressed paper cones; these subs have been the steal of 2015 at only $219.98 MSRP.
MSRP: $219.98
www.massiveaudio.com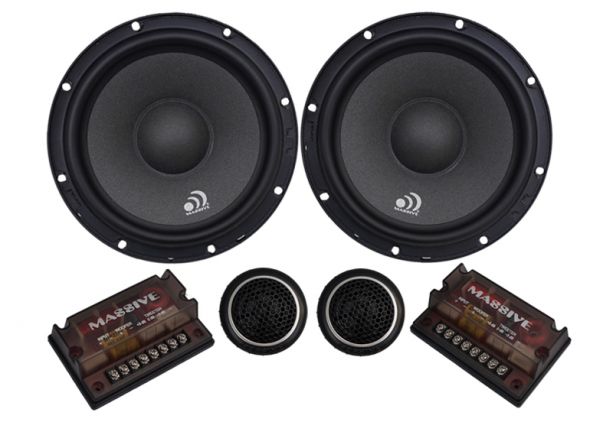 SPEAKERS
ZK6 // 200w RMS 6.5" Component Speakers
Warm Deep Bass, Powerful "Rim Smacking" Midrange and Silky Smooth Highs best describe the new ZK6 component speakers. 25mm silk dome Ferro fluid tweeters, cast baskets holding Nomax spiders bonded to a paper let you know you are in for ride of your life! ZK 6 drivers are controlled by high grade 12 dB X-overs.
MSRP $299.95
www.massiveaudio.com