Page 1 of 7
---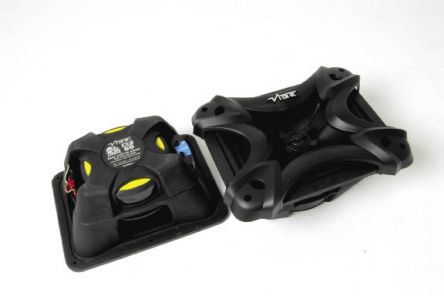 VIBE BD QB69
British car audio giants Vibe have unleashed a new strain of Black Death in the form of the ultra cool Vibe BD QB69. These rectangular 6X9's offer 20% more surface area making these capable of serious output. Driven by subwoofer motor boasting a 2.5-inch voice coil matched with an ultra sharp midrange and tweeter making these 3-way bad boys worthy of serious consideration for numerous applications. Thanks to the oversized design they handle serious power too rating at 200W RMS.

---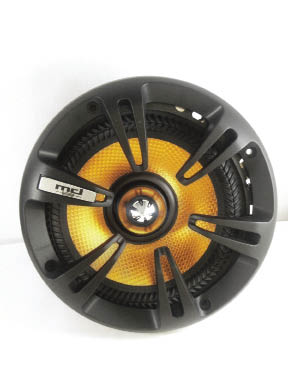 MD Sound MD6.5COMP01
The MD Sound MD6.5COMP01 2-way component speaker system includes 6.5 inch woofer and 25mm NdFeB Al-dome tweeter. With its 6.5 inch woofer enveloped in a PP injection cone rubber surround, the MD6.5COMP01 is designed to hold longer lasting power and helps the voice coil 'centered in the air gap' which improves efficiency. The 18 oz. Ferrite magnet enhances SPL capability. It is rated at 400 Watts 100 Watts RMS power, total peak power per Dual Speakers. The 4 Ohm impedance makes for a more efficient sound pressure. For more visit
---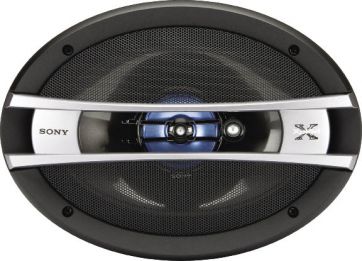 Sony Xplod GT Series
Crank up your system and hear every powerful note with Sony's Xplod GT Series speakers, providing big-time sound without the big-time impact on your wallet. The GT Series features woofer cones that are constructed of Sony exclusive Highly Oriented Polyolefine (HOP) and reinforced with Aramid fibers for a rigid and responsive cone. Additionally, the polyethylene naphthalate (PEN) diaphragm midrange drivers and polyetherimide (PEI) dome tweeters take care of the musical details, helping to drive explosive, clear mids and highs.
USA - www.sony.com/xplod
CAN - www.sonystyle.ca/xplod
---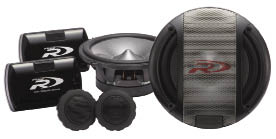 Alpine Type-R SPR-17S
The SPR-17S from Alpine Electronics is a 6.5-inch component 2-way speaker that delivers solid performance with superior efficiency, clarity and bass response. The speaker produces a warm midrange and bright, crisp sound reproduction. Experience greater music detail with the hybrid layered-pulp with mica coating woofer cone and 1-inch ring tweeter with resonance absorber. An external network design with seven-level tweeter adjustment allows for precise tuning, while the hidden screw terminal offers a sleek appearance. A shallower mounting depth and basket design makes installation fast and easy.
USA - www.alpine-usa.com
CAN - www.alpine-canada.com
Read on for More Products