Page 8 of 9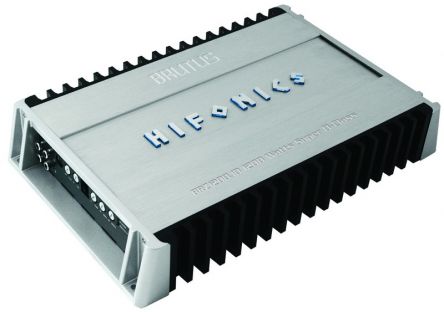 Hifonics
Brutus Amplifiers
The newly designed Hifonics Brutus amplifiers are the most efficient and comprehensive Super D-Class series ever. With the new vertical fin heat-sink design these amplifiers have better heat dissipation and therefore run more efficient resulting in less impact on a cars battery and charging system than many other amps available today. Translated into cost, that's more wattage output with less battery current used, equaling more watts per dollar. The Brutus amps are 1-Ohm stable and range in power from 1200wrms to 3000wrms.
US: www.maxxsonics.com.
CAN: www.directautoimport.com
---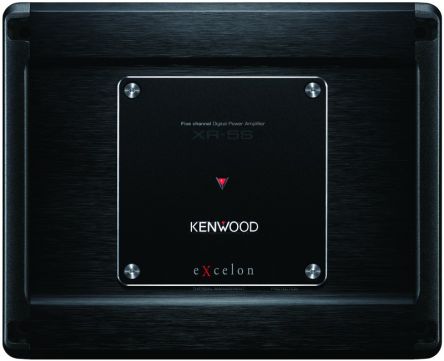 Kenwood
XR-5S Reference Fit
Great things come in small packages and if you're in need of proof look no further than the 5-channel Kenwood eXcelon XR-5S "Reference Fit" amplifier. The amplifier features one of the smallest footprints in its class, making it the perfect solution for vehicle installations where space is at a premium. Engineered to provide performance and reliability the XR-5S utilizes digital amplifier technology to deliver a walloping 1,200W (80W x 4 + 350W x 1) of power. Other features include Low and High Pass Filters, Cooling Fan and Dual Sigma Drive.
USA - www.kenwoodusa.com
CAN - www.kenwood.ca
---
Phoenix Gold
Ti800.4 Amplifier
The 2010 Spring Break Nationals will be the first chance most car audio enthusiasts will have to see the new Phoenix Gold amps, subs and speakers firsthand. One of the most anticipated new Phoenix Gold product lines is the Ti-Series of high-performance single and dual channel amplifiers. The Ti800.4, one of the new four channel models, features include dual unregulated power supplies, hand-wound power supply transformers, isolated pre-amp section, an extruded aluminum heat sink with evenflow technology, and easy click for exact crossover settings with audio precision quality control.
---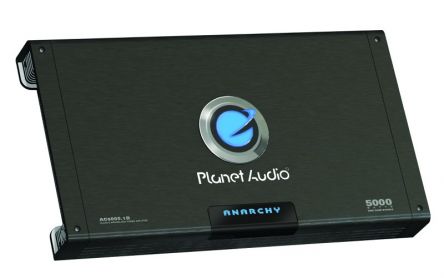 Planet Audio
AC5000.1D
Anarchy is defined as "the absence or denial of any authority or established order." At Planet Audio, they think it's a state of lawlessness created by a utopian society of mobile enthusiasts who live for clear and loud. Planet's ANARCHY series of CLASS "D" and MOSFEET MONOBLOCK amplifiers are designed for the mobile anarchist in all of us. The line includes (3) CLASS "D" monoblock, (2) MOSFET monoblock, (4) two channel, (2) four channel, and (1) five channel amplifier. If you live for CLEAR and LOUD, these amps are for you.

www.planetaudiousa.com

Read on for More Products