Page 5 of 9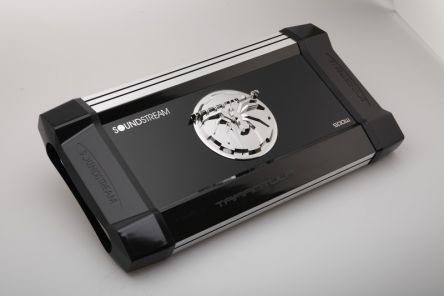 Soundstream
Tarantula Series
Tarantula amps are new and drastically improved for 2010, with all SMD circuitry for the first time. With higher power sizes than Picasso, the new Soundstream Tarantula series is streamlined, more power, and more advanced than all previous versions. Tarantula is the "go-to'" series when you need big power, smart engineering, and all the features necessary to destroy the competition. Available in 2, 4, and mono-block configurations.
USA - www.soundstream.com
CAN - www.automobilitydistribution.com
---
Arc Audio
XXD4080
The Arc Audio XXD4080 is an all-new entry level full range Class D amplifier. This well engineered amp features built-in variable crossovers, high efficiency design, concealed mounting points, block style terminals, illuminated logo and high dispersion thermal conductive case material for longer run times and better thermal control in hot climates.
---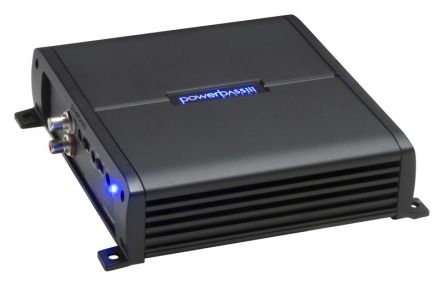 PowerBass
Xtreme XAX-2160FD
Part of the new XAX mini amp series from PowerBass, the XAX-2160 is rated at 100 watts x 2 into 4-ohms at less then 0.02% THD. The small footprint is indicative of the amplifers 85% efficiency rating. Performance features include selectable BASS EQ, HPF/LPF Electronic Crossover and temperature controlled Current Limiting Protection. This is a 2-Channel full range Class D mobile amplifier.


www.powerbassusa.com
---
Rockford Fosgate
POWER Series
The 2010 Rockford Fosgate Power Series amplifiers with Constant Power are the most powerful amplifiers on the market… Period. Constant Power delivers up to 25% more power across all impedance levels resulting in a listening experience that's cleaner, louder and more impressive than ever before. Don't be confused with competitive products that lock-in on a particular impedance level, Rockford's proprietary technology actively monitors your music and adjusts power to maximize output.
USA - www.rockfordfosgate.com
CAN - www.eriksonconsumer.com
Read on for More Products