Page 4 of 9

American Bass
VFL-1100.1
American Bass is proud to introduce the newest, most powerful, hard-hitting amplifier they've ever produced: the VFL-1100.1. This beast of an amplifier generates the power that no other amplifier can match and is ready to win in any competition circuit. This amplifier can produce 12, 500 watts at 14.4 volts, and linked pair of 'VFL-1100.1' will generate 25,000 watts @ 18 volts. The superb American Bass line of VFL amplifiers continue to set world records as one of the biggest amps in the world.
---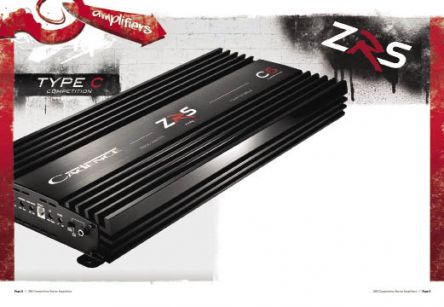 Cadence


ZRS Series
Cadence is proud to announce the latest release of the new "ZRS" amplifiers. Class D mono amplifiers for tight accurate heart pounding bottom end rated from 700 to 2,000 watts. The ZRS 2 channel amplifiers offer reliability, flexibility, and most important sweet sound with power ratings of 100 x 2, 200 x 2, and 300 x 2. The 4 channel models round out the line offering great flexibility with power ratings from 75 x 4 to 100 x 4.
---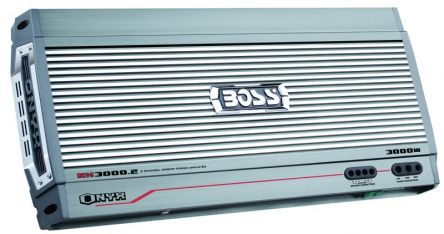 BOSS Audio
Onyx Series NX3000.2
This Monster (almost 2 feet long) 2-channel amplifier puts out a total 3000 Watts max power.  It is 2 x 1500 watts Max at 2 ohms, 2 x 700 watts RMS at 4 ohms and bridgeable to 1-channel at 3000 watts Max.  Other features of the NX3000.2 and most "Onyx Series" amplifiers include: Tri-mode Operation, Remote Subwoofer Level Control, RCA Line and Speaker Level Inputs, Variable Gain Controls, Input Sensitivity Selector, 0 to +18dB Variable Bass Boost and Variable High and Low Pass Crossovers.  Dimensions: 10"W x 2.25"H x 22"L.  The "Onyx Series" of amplifiers offer 5 – Monoblocks (3 Class D, 2 Mosfet), 3 – 2-channel and 3 – 4-channel models.
www.bossaudio.com
---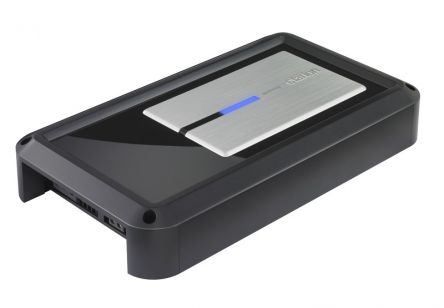 Clarion
XH7110
Clarion's XH7110 Mono Class GH Power amplifier offers overwhelming power, packaged into a streamlined design for easier installation.  The XH7110 mono amp offers 850Watts of continuous power, adjustable subsonic filter, 1-OHM stable and is stackable (strappable). The all-new sleek cosmetics are very lavish with the technology and power to back up those good looks, plus a 2-Year warranty.

www.clarion.com
Read on for More Products